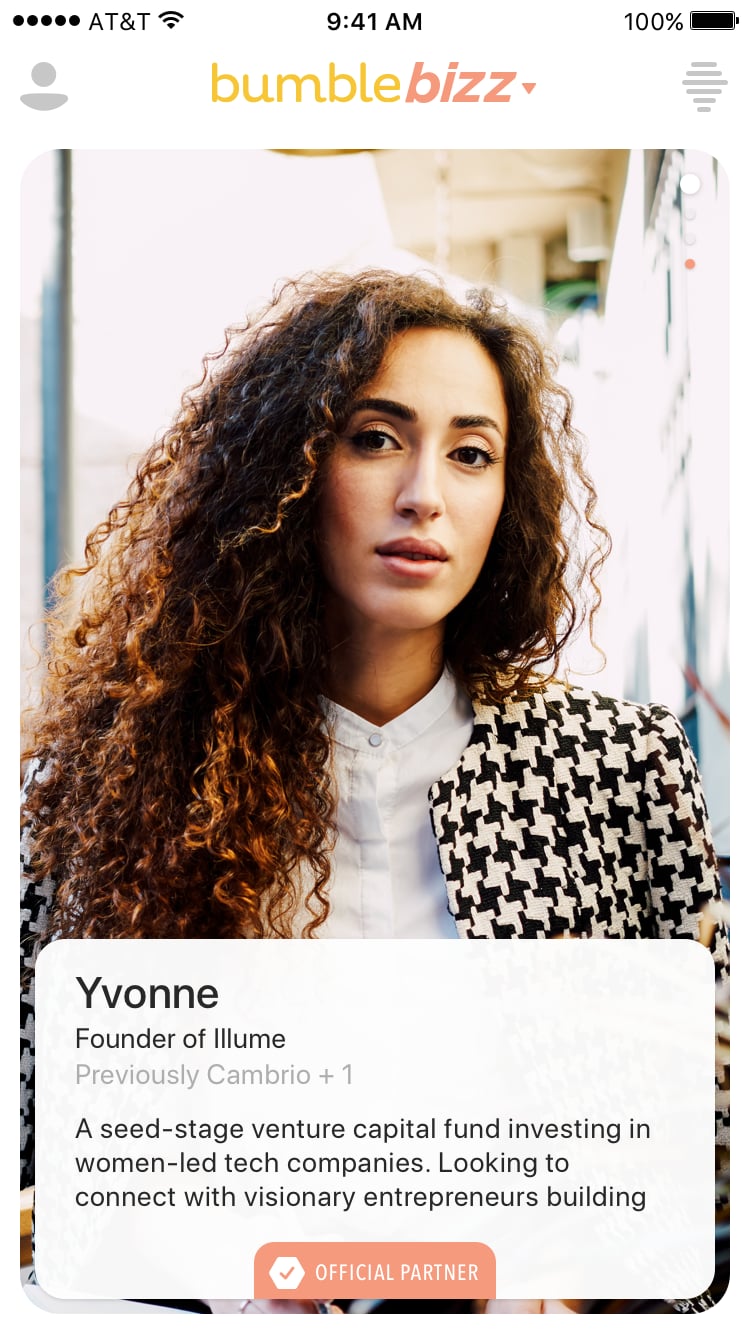 Bumble first disrupted the matchmaking landscape in 2014 by launching a revolutionary new model that put women in control of initiating conversations with romantic prospects. Three years later, the popular dating platform is ready to apply that same feminist mentality to matching women in another seriously daunting area of life: professional networking.
With the October launch of Bumble Bizz — Bumble's new in-app networking feature — the successful startup hopes to help women with big ideas find their match made in (career) heaven. Whether users are on the hunt for a new mentor, a potential investor, or just someone to bounce ideas off of, it's Bumble Bizz's goal to match entrepreneurial women with users who meet their needs. The networking platform mimics the dating function of Bumble and narrows potential matches by geographic proximity, allowing users to swipe right to express interest. And as to be expected, only women are permitted to make the first move to initiate conversation.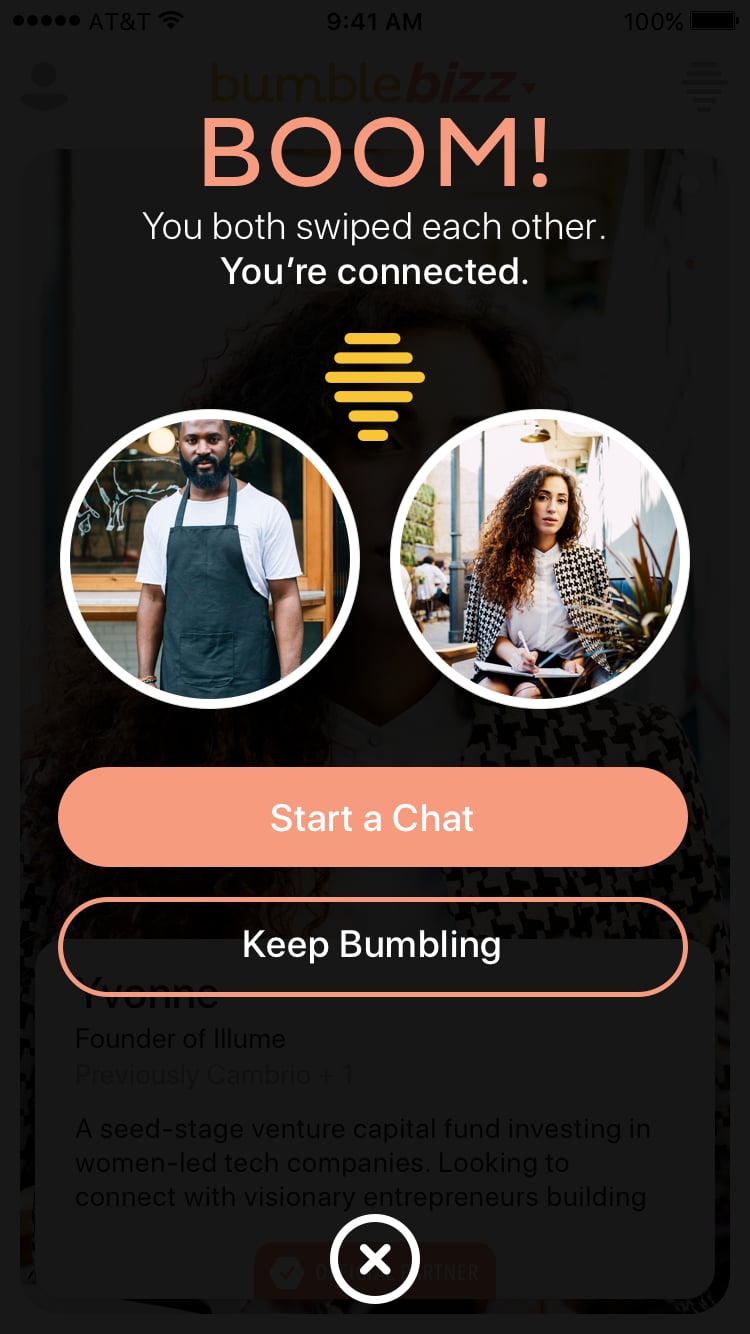 If you're already in a monogamous relationship, don't worry! You can still take advantage of the opportunities on Bumble Bizz without showing up on Bumble's dating feature. You can hide the dating app function of Bumble and use it solely for the networking opportunities on the Bizz side. And in case you need a little extra incentive to get going on your next business venture idea, perhaps this will do the trick: Bumble is currently accepting applications to win $50,000 in new business grants for entrepreneurs who meet on Bizz.
If you don't already have Bumble on your device, be sure to download it in the App Store and start swiping — the deadline for applications is Oct. 31.