Can I Watch Amazon Prime on My Apple TV?
Get Ready to Binge, Because Amazon Prime Is Now Available on Your Apple TV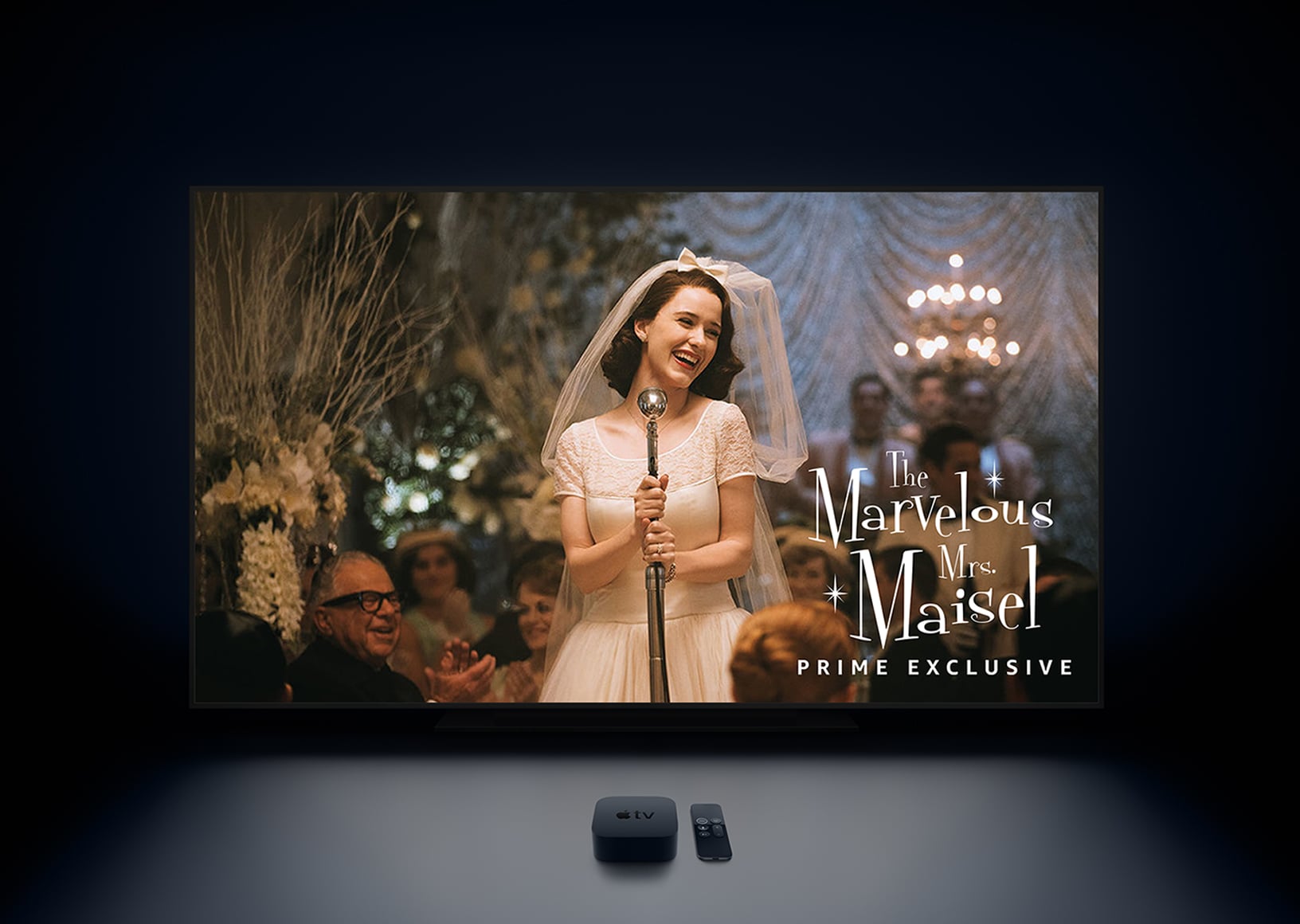 The moment we've been waiting on for years is finally here: as of Dec. 6, Amazon Prime is finally available on our Apple TVs. Gone are the days of using the mirror function of your iPhone to stream Amazon's infinite catalog of movies and TV shows to your Apple TV, and here to stay is unlimited access to commercial-free binge-watching from Amazon's very own dedicated app on your home screen. Oh, and let's not forget that the addition of Amazon to the Apple TV catalog means that you can now use Siri to easily search through the massive library of Prime content and find exactly what it is you want to watch.
"Prime members can now access thousands of titles through the Prime Video app on Apple TV 4K and previous generations of Apple TV, including Prime Original Series and Movies such as The Marvelous Mrs. Maisel and The Big Sick, with additional titles coming to the service every month," Apple's official announcement reads. And we couldn't be more grateful for the timing; the news comes amid an ongoing battle between Amazon and Google that has left many of our other devices only playing YouTube or Prime, and now we can officially watch all the goodness of all the major content providers with one easy-to-use device.
As an added bonus, the Dec. 6 Apple TV update also comes with the ability to stream live sports via the TV app on your Apple devices. And if you'd rather just watch the good stuff, you can set up your notifications to tell you to tune in right as the action is happening — that's right, you can now keep watching the next episode of The Tick and not worry about missing the play of the year. Ain't technology grand?