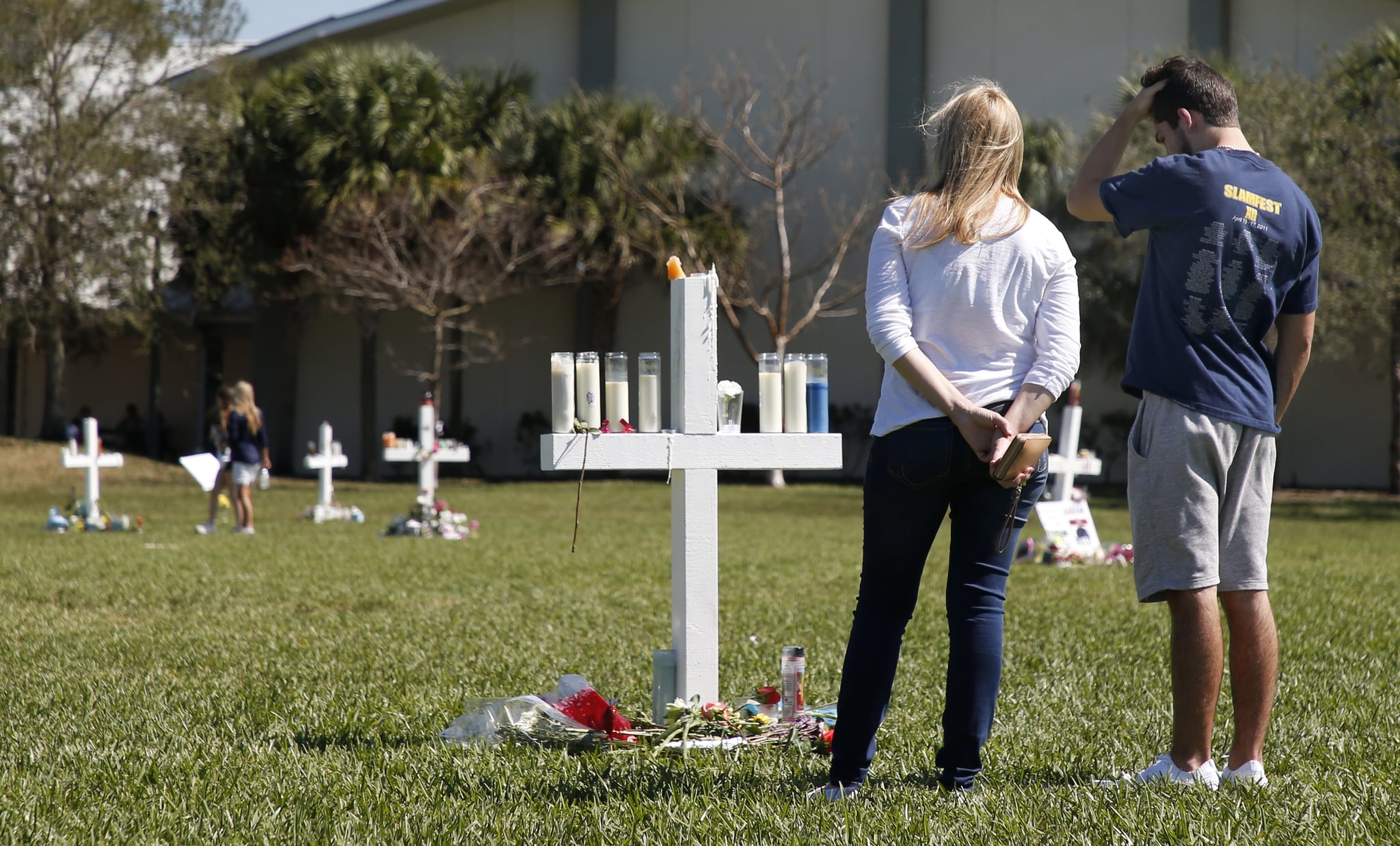 Parents, students, and teachers who have had enough of gun violence in American schools are planning to make a major statement in support of gun safety — by walking out of classrooms across the country. On Feb. 16, the organizers behind the Women's March announced that they are planning a nationwide school walkout to take place on March 14.
The Enough! National School Walkout [1] is scheduled to take place at 10:00 a.m. across every timezone in America on March 14. In a Facebook announcement, organizers of Women's March Youth EMPOWER say they are "calling for students, teachers, school administrators, parents, and allies to take part in a #NationalSchoolWalkout for 17 minutes . . . to protest Congress' inaction to do more than tweet thoughts and prayers in response to the gun violence plaguing our schools and neighborhoods."
The news came just two days after a school shooting at Marjory Stoneman Douglas High School in Parkland, FL, claimed the lives of 17 students and teachers and prompted the students, teachers, and parents who survived the attack to demand lawmakers' attention to an issue. We watched the grieving mother of Alyssa Alhadeff, slain in the shooting, make a heartbreaking plea to President Donald Trump on national TV [3]. We heard survivor and schoolteacher Melissa Falkowski [4] tell a reporter "our government failed us." And student David Hogg [5] went viral for his emotional demand that policymakers "look in the mirror and take some action" to protect the nation's children from being murdered at school.
The Enough! event announcement makes clear that the protest is aimed at putting pressure on elected officials to institute new gun laws. "Congress must take meaningful action to keep us safe and pass federal gun reform legislation that address the public health crisis of gun violence," it reads. "We want Congress to pay attention and take note: many of us will vote this November and many others will join in 2020, and staff have the right to teach and learn in an environment free from the worry of being gunned down in their classrooms or on their way home from school."