How to Use Type Mode in Instagram Stories
Instagram's Type Mode Is the Feature We've All Been Waiting For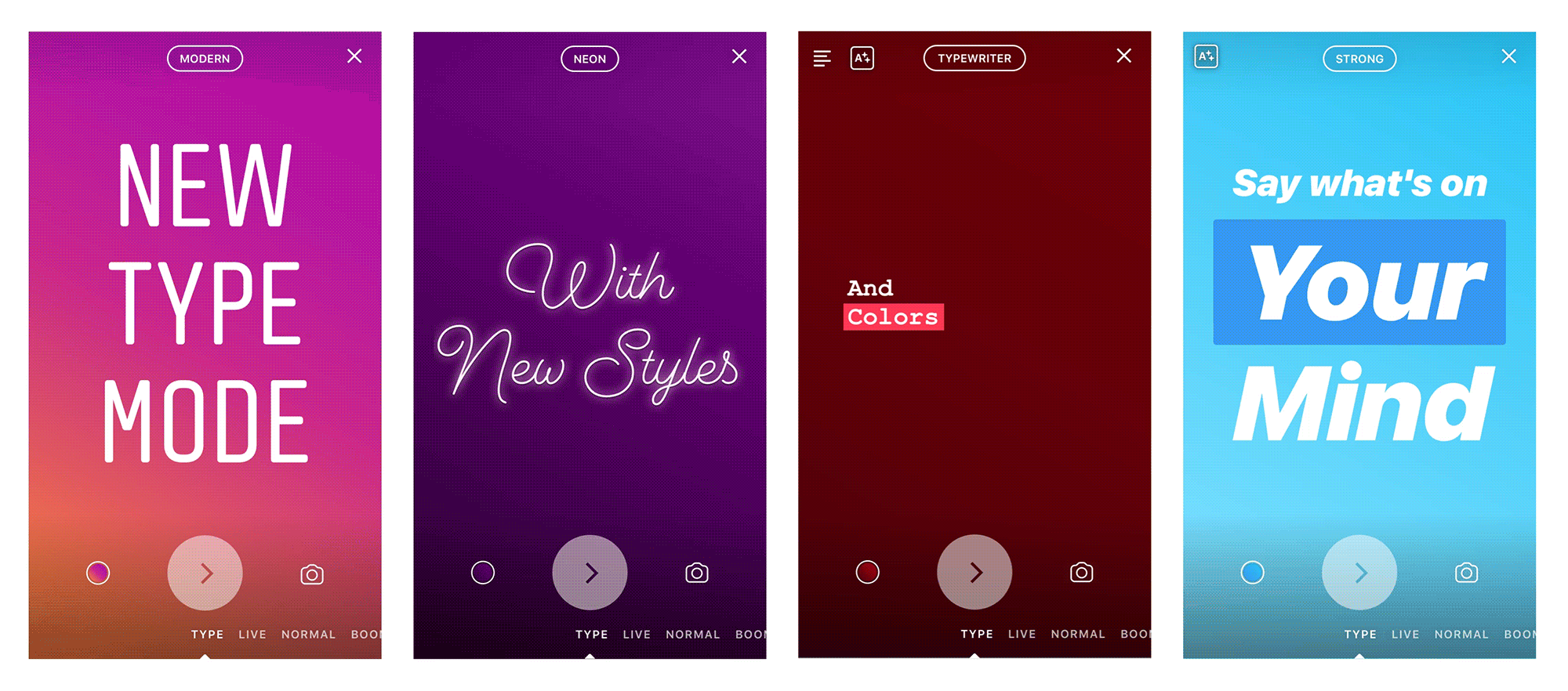 On Feb. 1, Instagram Stories finally added the long-awaited text-only feature of our dreams. You can now share whatever's on your mind with funky graphics and sassy fonts — with no photo required. And unlike a Facebook status or tweet, sharing your thoughts on Stories isn't permanent; as always, the stories will disappear after 24 hours.
To access Type Mode, open the camera in the Instagram app and swipe to "Type," then write out your favorite lyric, type your best shower thought, or throw some shade. Once you've put the final touches on the text, tap the button at the bottom of the screen to change the font, background, text color, or highlight color — and even, if you're feeling exceptionally fancy, add a background photo by tapping the camera icon on the bottom right.
And the fun doesn't end there. Since you'll be adding this update in Stories, once you've clicked ">" on your wittiest one-liner, you can add stickers and all sorts of other goodies as you would with any other Stories post. So, what are you waiting for? Hop into Instagram right now and give the new feature a try — it's hard not to fall in love with sharing your thoughts in such a creative, impermanent way.