Same-Sex Marriage Legalized in Australia December 2017
Same-Sex Marriage Is Officially Legal in Australia!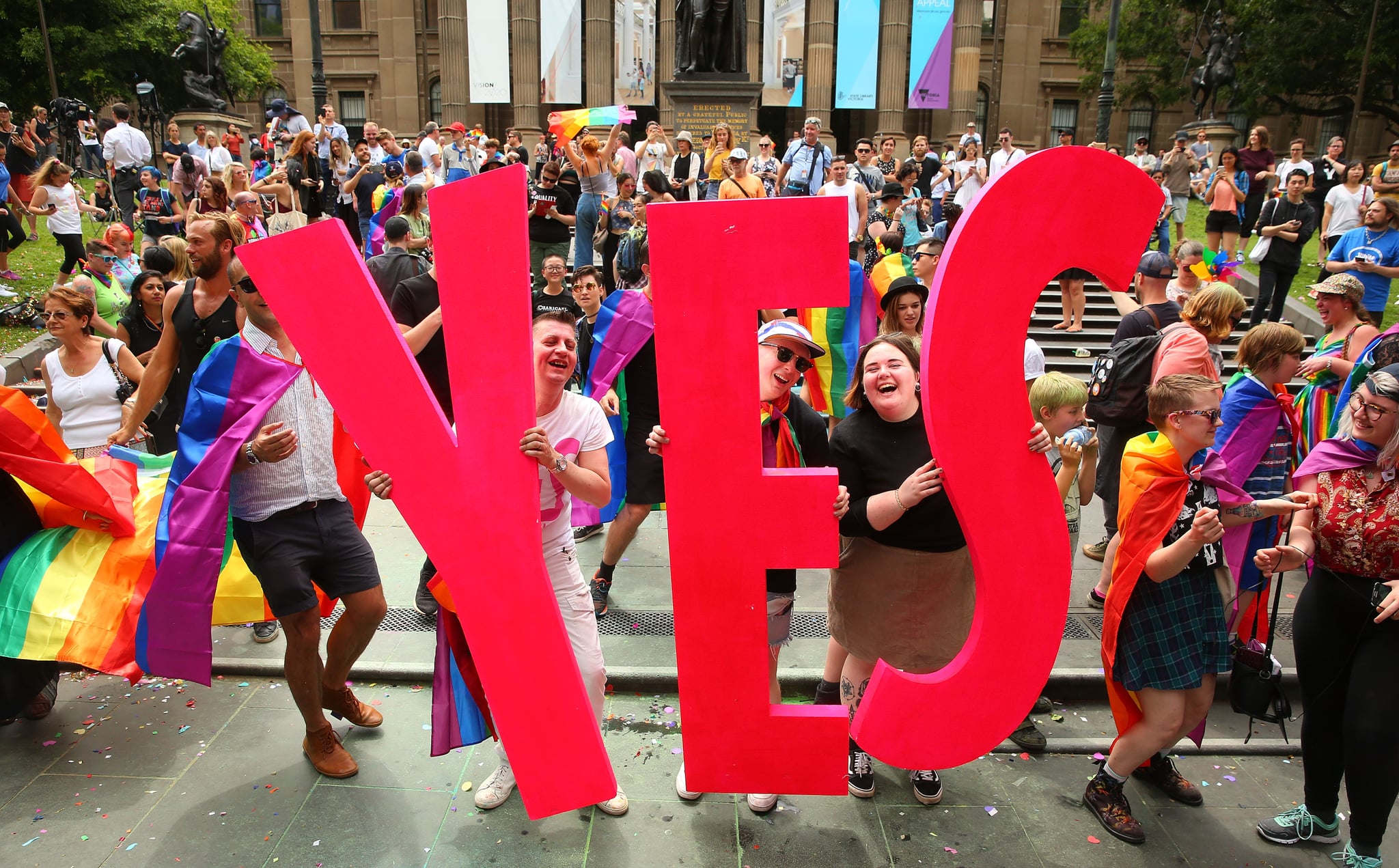 With the Australian Senate having passed the same-sex marriage bill at the end of November — 43 voted yes, 12 voted no — all that stood between Australia and marriage equality was the nod from the House of Representatives. The bill was presented on Monday morning and amendments to it debated in the House of Representatives on Thursday. The final amendment was voted down 63-79, resulting in the official legalization of same-sex marriage in Australia.
In celebration of the decision — we did it, Australia! — take a look at some of our most-read LGBTQ+-focused stories from the past few weeks.