Tinder Facebook Error Message Permissions Can't Log In
Yes, Facebook Really Did Break Tinder (For a Few Hours, Anyway)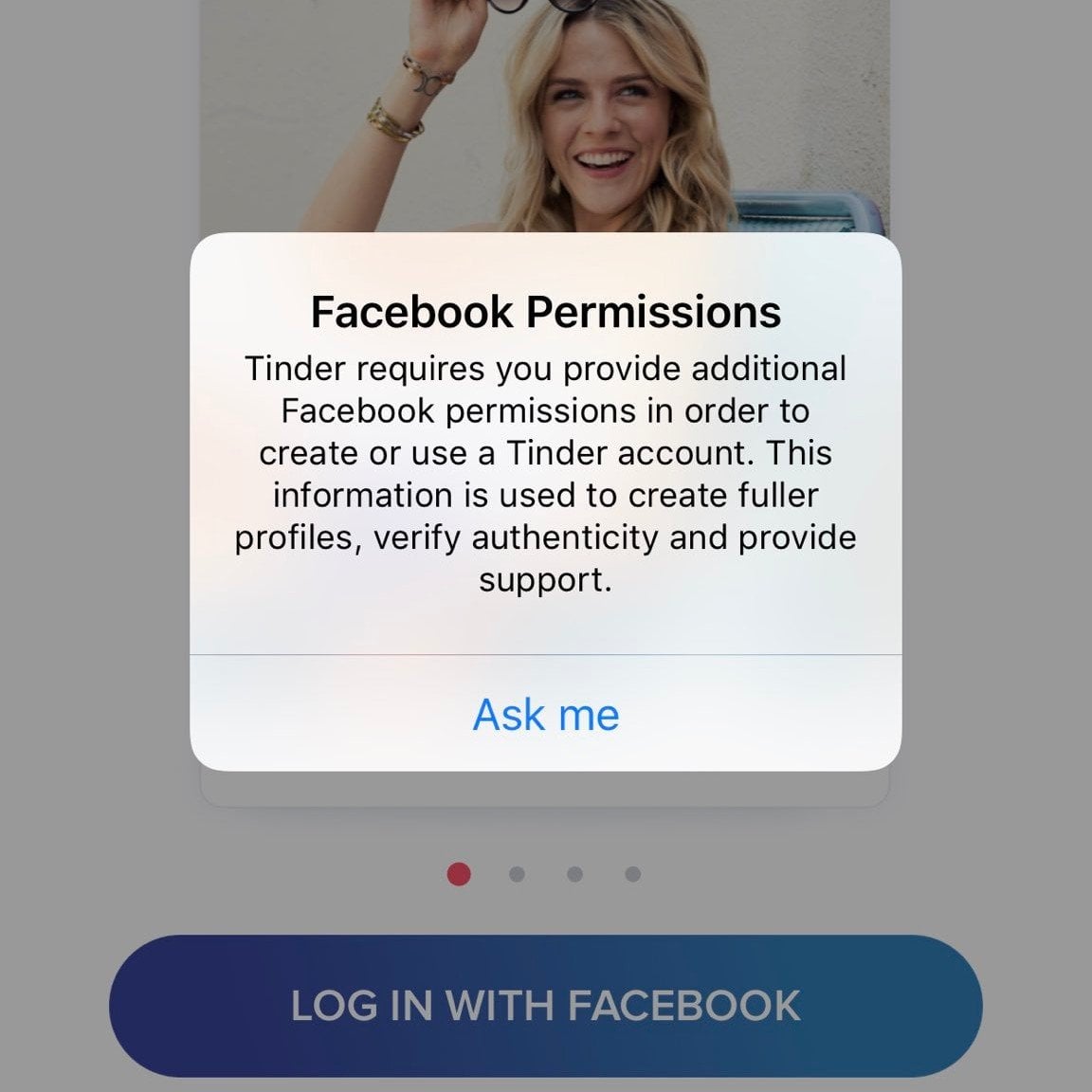 Updated on April 5 to include comment from a Tinder spokesperson and resolution of the issue.
As The New York Times broke the news that the grand total of Facebook users affected by the Cambridge Analytica scandal now could reach up to a staggering 87 million, singles across the country who had casually grabbed their phones to look at push notifications and instinctively switched over to dating apps began, one by one, to realize that there was an altogether different problem happening at the very same time: Facebook, by proxy, had broken Tinder.
Starting at around 3:30 p.m. ET on April 4, anyone who attempted to log into Tinder with their Facebook account was greeted with a never-ending permissions loop that had no clear end in sight. At this stage, it's pretty safe to say that the issues are likely to have stemmed from the social media juggernaut's decision to restrict data access, as described in a blog post earlier that day: "We will also no longer allow apps to ask for access to personal information such as religious or political views, relationship status and details, custom friends lists, education and work history, fitness activity, book reading activity, music listening activity, news reading, video watch activity, and games activity."
In other words, Tinder appeared not to have had a plan in place for when Facebook (inevitably) threw the doomsday switch and forced users of the dating app to enter their own data, instead of sharing it — and as a result, all of its users were thrown into dating limbo. It wasn't long-lived, though: within two hours, the permissions no longer created a barrier to entry, and while it took several hours for users' message history and matches to repopulate, by late that evening, everything was business as usual.
When reached for comment, a Tinder spokesperson told POPSUGAR, "A technical issue prevented some users from accessing our service earlier today. We found a resolution and quickly resumed service. We ask our users to ensure that they have updated the app and are running the most recent version."
Image Source: Chelsea Hassler