What to Know About Hurricane Harvey
Hurricane Harvey Is Now a Tropical Storm Again — Here's What You Need to Know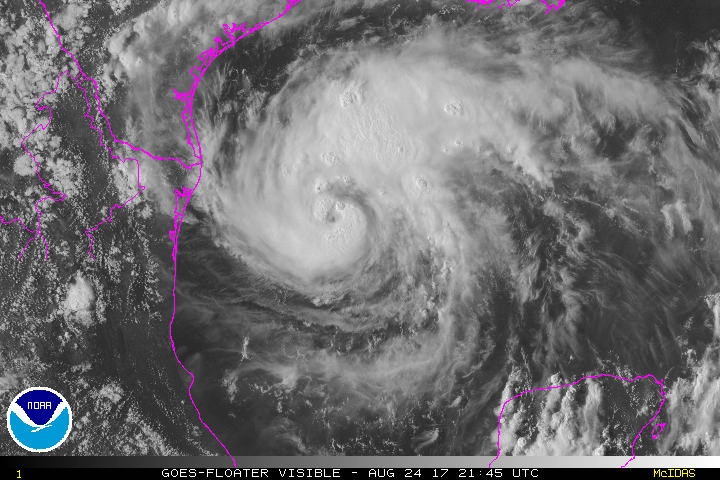 Updated on Aug. 26 at 4:00 p.m. ET.
Hurricane Harvey made landfall as a Category 4 storm between Port Aransas and Port O'Connor, TX, at 11 p.m. ET on Aug. 25. While Harvey has since been downgraded to a tropical storm, it continues to wreak havoc on the gulf, and as of this afternoon, one person has died and 12 others have been injured as a result of the storm. We'll continue to update this story with new information, but here's what we know right now:
As of Saturday afternoon, Harvey has been downgraded by the National Hurricane Center from a hurricane to a tropical storm. But NOAA currently projects the following tropical storm and wind warnings in Texas through the rest of the week: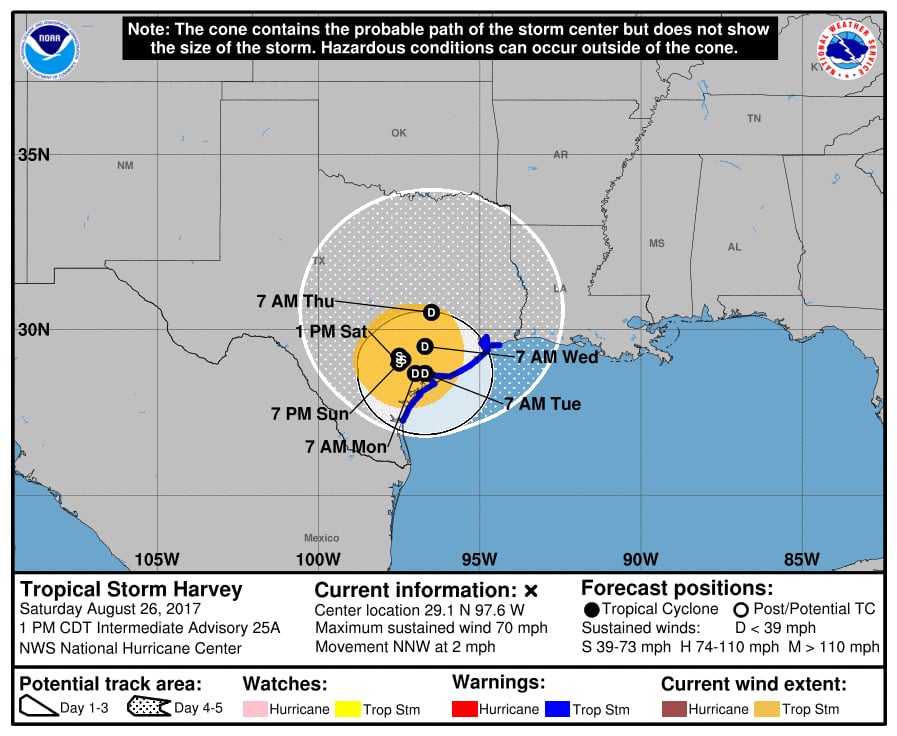 The current expected rain levels range between 25 and 60 inches, with winds currently tracking at around 70 miles per hour and expected to remain high through late next week.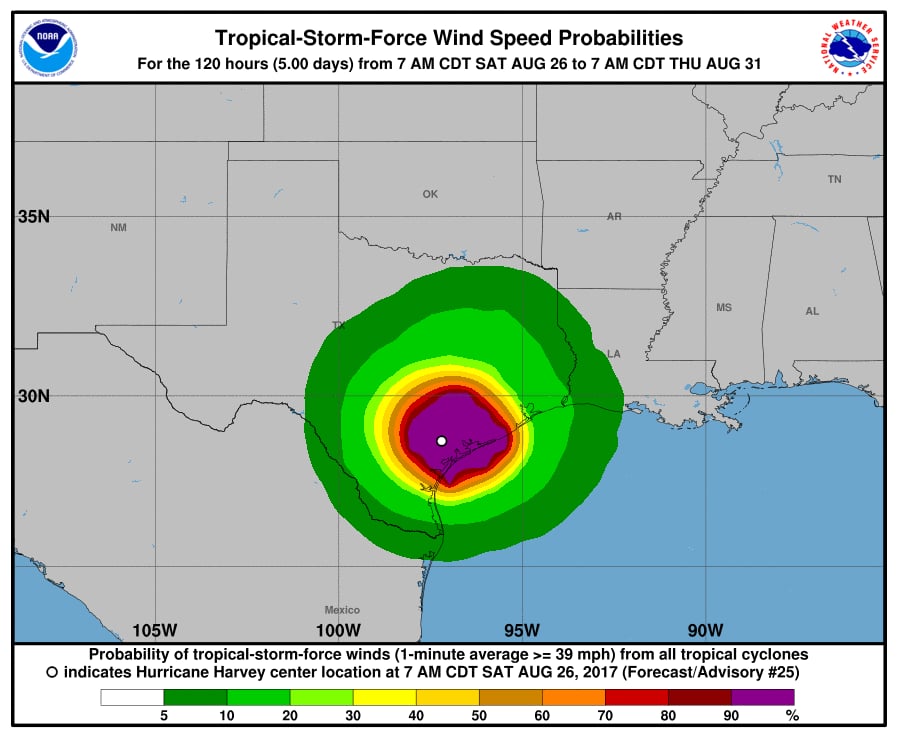 Previous updates:
President Donald Trump has encouraged residents to cooperate with evacuations and safety measures via Twitter. Trump also announced that he will be visiting Texas early next week.
I encourage everyone in the path of #HurricaneHarvey to heed the advice & orders of their local and state officials. https://t.co/N6uEWCZUrv

— Donald J. Trump (@realDonaldTrump) August 25, 2017
First pass through the eye of #HurricaneHarvey in WP-3D Orion #NOAA42

Credit: LT Kevin Doremus/NOAA pic.twitter.com/iNBujp6wu6

— NOAAHurricaneHunters (@NOAA_HurrHunter) August 24, 2017
It's too soon to tell what the total effect will be on New Orleans, but residents are bracing for a minimum of 10 inches of rain. Extensive flooding damaged the city's drainage system earlier this month, and repairs aren't set to be completed by the first week of September, so "high-water vehicles, boats, and barricades" have been put in place should the forecast change.
Governor John Bel Edwards has preemptively declared a State of Emergency for the entire state of Louisiana, and a State of Emergency remains in place in New Orleans after the early August floods.
President Donald Trump encouraged Americans to "plan ahead" for the Hurricane on Twitter.
As #HurricaneHarvey intensifies - remember to #PlanAhead.
☑️https://t.co/FMdmvohypy
☑️https://t.co/YL56ldeqoW
☑️https://t.co/t1s4AL3B47 pic.twitter.com/tpXmOK70ug

— Donald J. Trump (@realDonaldTrump) August 24, 2017