What Is Nap York, the 24-Hour Napping Club in NYC?
Inside Nap York, a 24-Hour Oasis That's Bringing Slumber to the City That Never Sleeps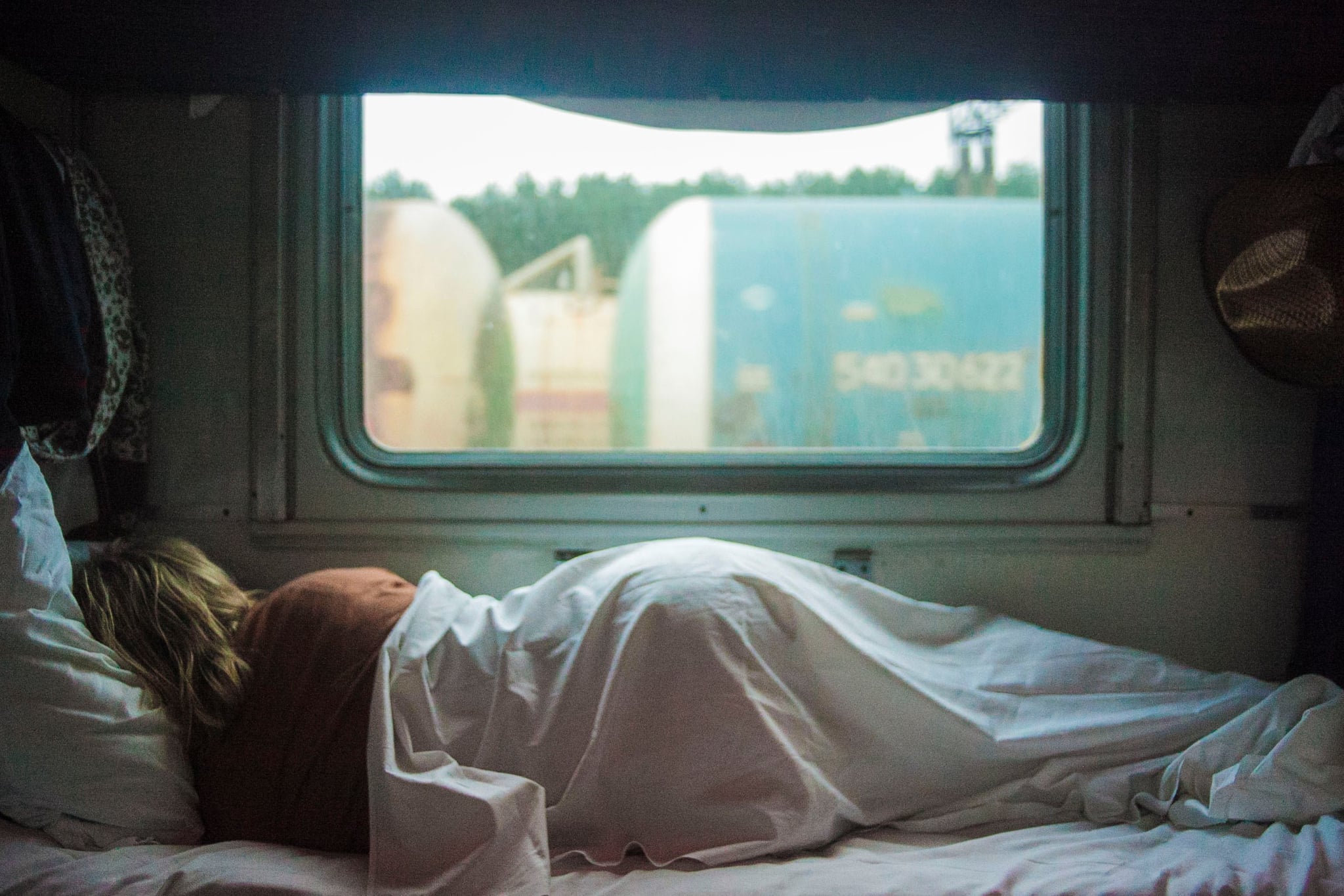 Tucked inside New York City's Herald Square, just feet from Madison Square Garden and the Empire State Building, lies a secret oasis of sorts. It's Sleeping Beauty's best dream and your kindergarten self's worst nightmare: a napping club.
Nap York sits on the corner of West 36th Street and 7th Avenue. The wellness club took the place of an old deli, trading out slabs of honey-glazed ham for personal napping pods and yoga classes. On the first floor, you'll find a cafe and workspace — New Yorkers and their MacBooks sit at wooden tables that resemble picnic benches while utilizing the free Wi-Fi.
The cafe was designed to minimize noise, with customers placing their orders on one of several iPads to avoid disrupting the nappers on the floors above. After an unseen chef in a hidden kitchen prepares each order, the meals are delivered with a name tag via conveyer belt to the patrons patiently waiting for their masterpieces to arrive.
Unsurprisingly, New Yorkers seem to love the contrast that the studio provides to the city's everyday madness.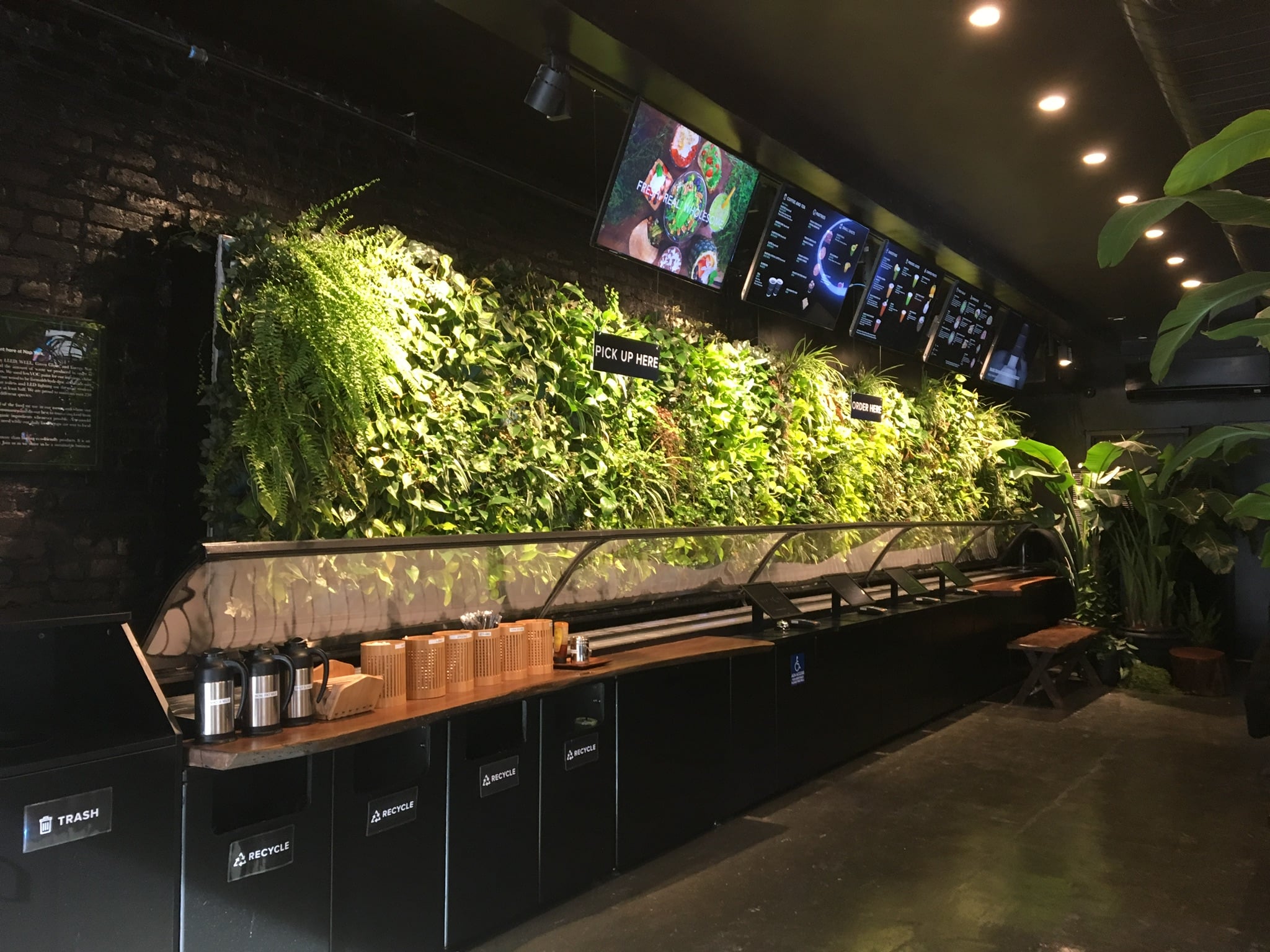 One napper, Angelica Castillo, says she read about the club in Time Out. She recalls being "so excited" to try the napping pods that she wasn't sure she'd even be able to sleep.
"Nap York is a godsend. Besides getting a break from work, I think it's a great way to recharge if you're touring around in the city or planning to meet friends for a late night of partying," she said.
Tony Yan, a 34-year-old Manhattanite, loves the convenience of a napping club in the city. While he described the alarm that Nap York provides its nappers as an "Applebee's type of buzzer," he thinks the idea behind the club is great. "I live in Manhattan, but if I have an event to attend after work, it just doesn't make sense for me to rush home first."
"It's also great for those hangover days," he added.
The Nap York cafe serves the most millennial-inspired items, like matcha cocoa lattes, clean green smoothies, various salad renditions, and, of course, avocado toast. As recent Nap York visitor Sylvia Chu says, "I feel healthier just hanging out there."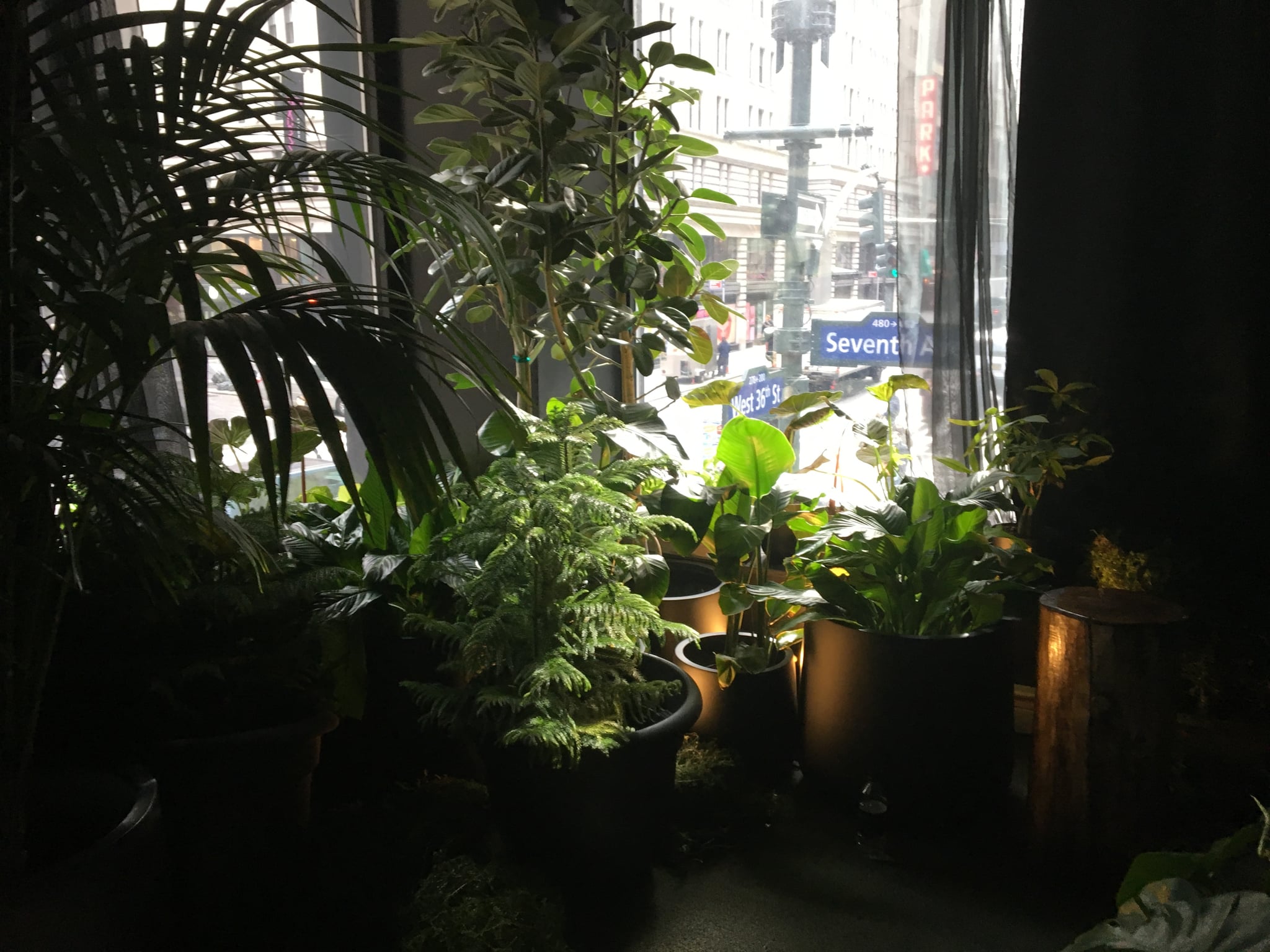 A grab-and-go station in the corner of the cafe features Pellegrino, special Nap York-labeled bottled water, and whole pineapples. The menu is displayed on three flat-screen monitors hanging above a 30-foot live-plant wall.
Nap York is home to 300 plants of over 10 different species; they surround the entranceway, encircle the receptionist, and line the staircase. The entire building seems to be made out of essential oils. It somehow smells calm — like an Upper East Side yoga studio you can't afford.
Upstairs, a 24/7 security guard watches on, hidden in yet another jungle of live plants housed in copper pots. Seven napping pods sit side by side. And for just $10 per 30 minutes, you can enjoy a 28-square-foot room of complete tranquility.
Underneath the bed is storage space for your belongings. To the left, a shelf containing a relatively small plant, noise-canceling headphones, and controls to both the temperature of the pod and the illumination of the star-lit ceiling lying above you.
Perched on top of the seven pods: more plants.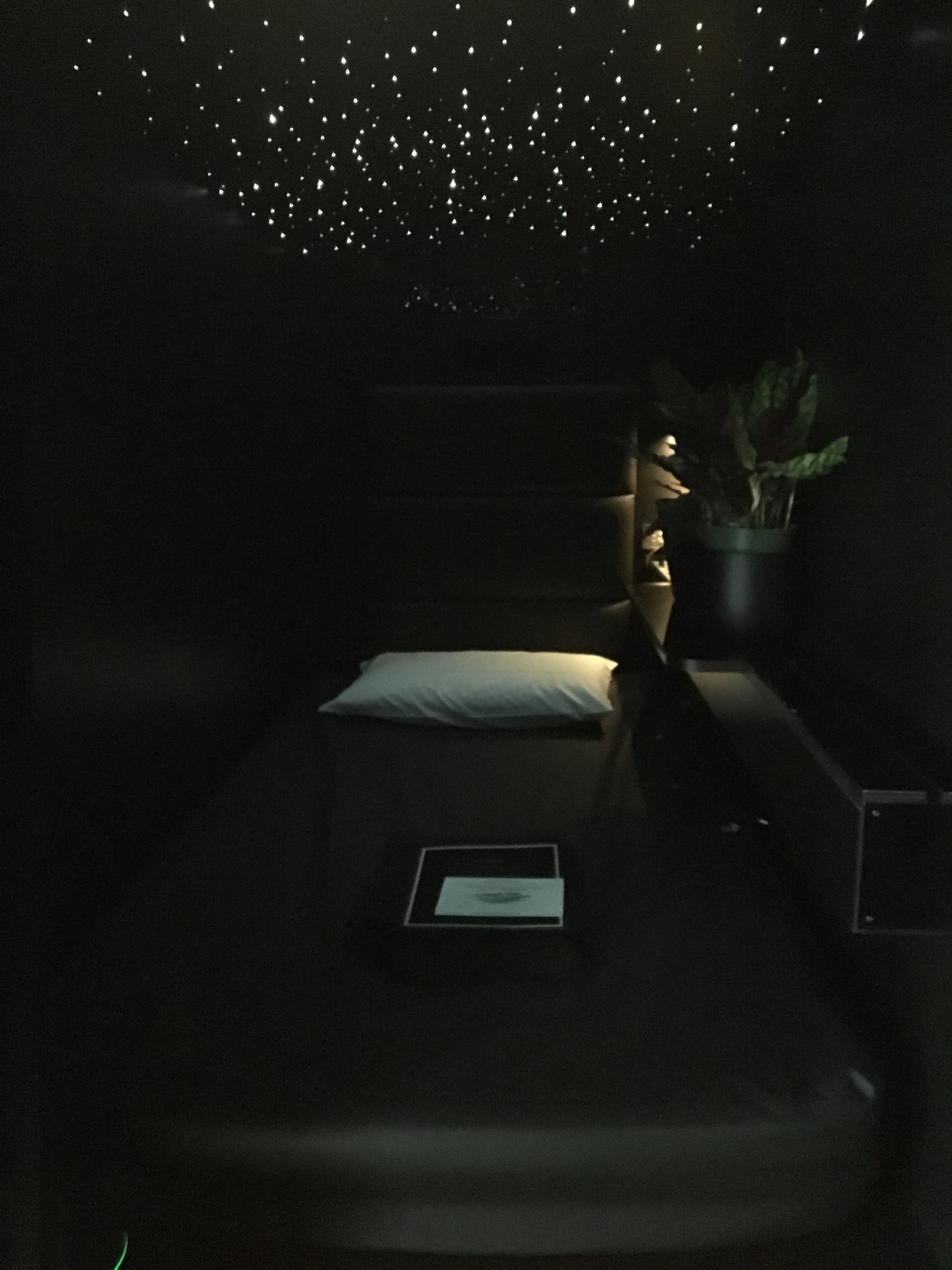 Each napper is given a fresh pillowcase and blanket, a hot towel, and a vibrating alarm (not from Applebee's, thankfully) to gently return him or her to the real world, where the streets smell of urine and the stars are washed out by the Manhattan skyline.
While you rest, your shoes can be shined. Your shirt steamed. Your luggage stored. A Tesla shuttle is available at all times for airport transportation. Every detail of Nap York has been so meticulously thought through — the laborious brainchild of a founder who wishes to remain nameless.
While some potential nappers — like 24-year-old New Jersey resident Nikki Miller, who has only utilized Nap York for its luxurious cafe — may be wary of the cleanliness, the Airweave mattresses and pillows used by Nap York eliminate the possibility of bedbugs or unwanted lingering scents. There are no springs or foam, just plastic, spaghetti-like fibers beckoning you to rest.
The studio took inspiration for its napping pods from companies in Silicon Valley that have utilized similar resting areas for their employees, according to Director of Marketing Stacy Veloric.
"But we did it in a way with New Yorkers in mind," she explained. "So that's why it's 24 hours, seven days a week. Whenever they need it."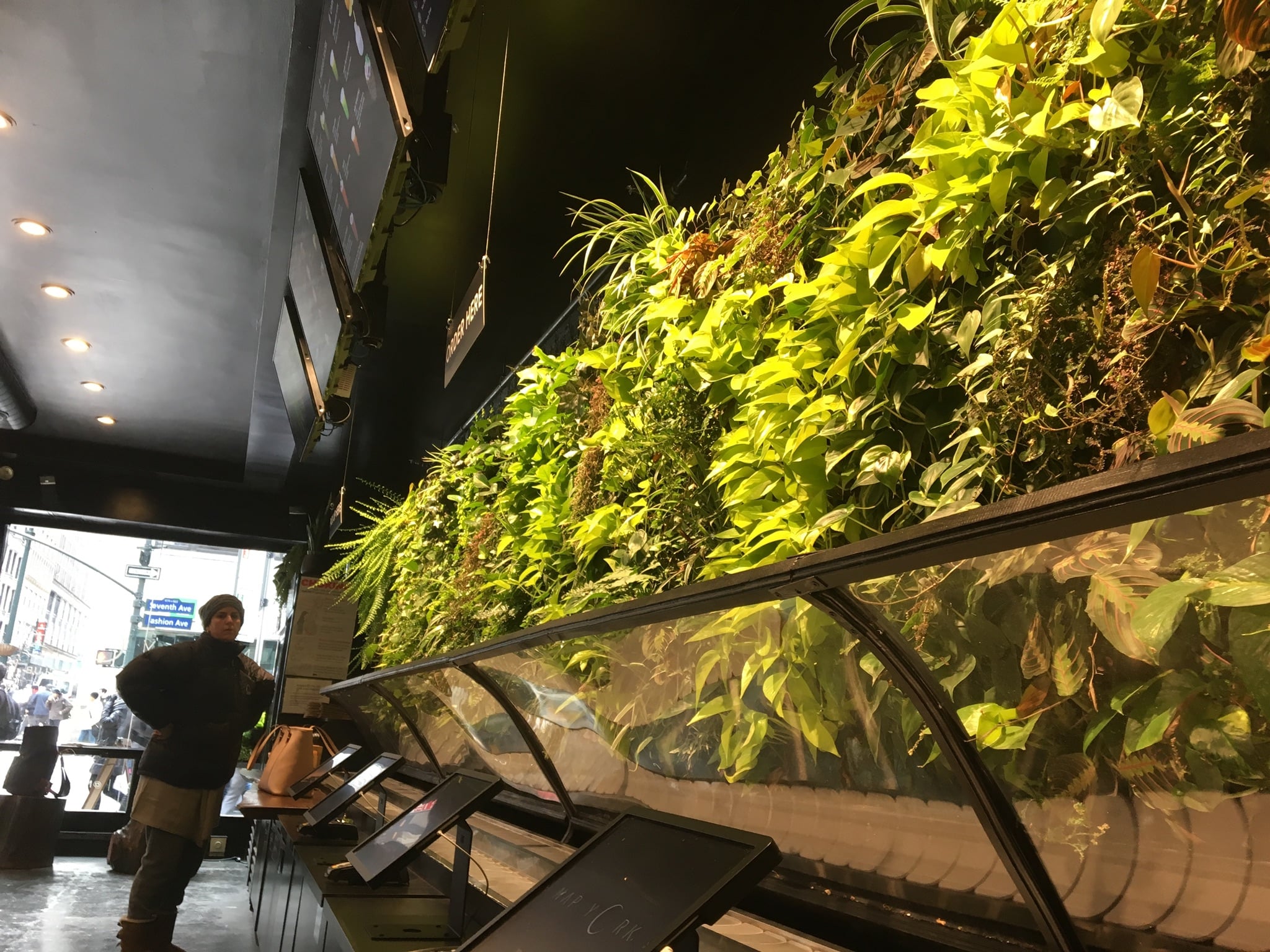 While Nap York is the first napping studio in New York City, it follows a few others across the United States — like Recharj, a power-napping and meditation studio in Washington DC, and Peace Power Napping, a Chicago studio dedicated solely to napping.
But back in New York, due to increased demand for its napping pods since opening its doors in February, Nap York has renovated its four-story location to increase the number of pods from seven to 30. The studio also unveiled a new layout at an event in April featuring the 2.0 version of its napping pods, with soundproof material that is 80 percent recycled tire.
Veloric says that Nap York has plans for expansion, bringing its brand to a second location on the east side of Manhattan. For now, we'll settle for whatever it's willing to offer up to us in order to reach more like-minded New Yorkers in desperate need of a little sleep.
Image Sources: Unsplash / Kalegin Michail and Leah Thomas