Who Is Merrick Garland?
What Everyone's Wondering About Obama's Supreme Court Justice Nominee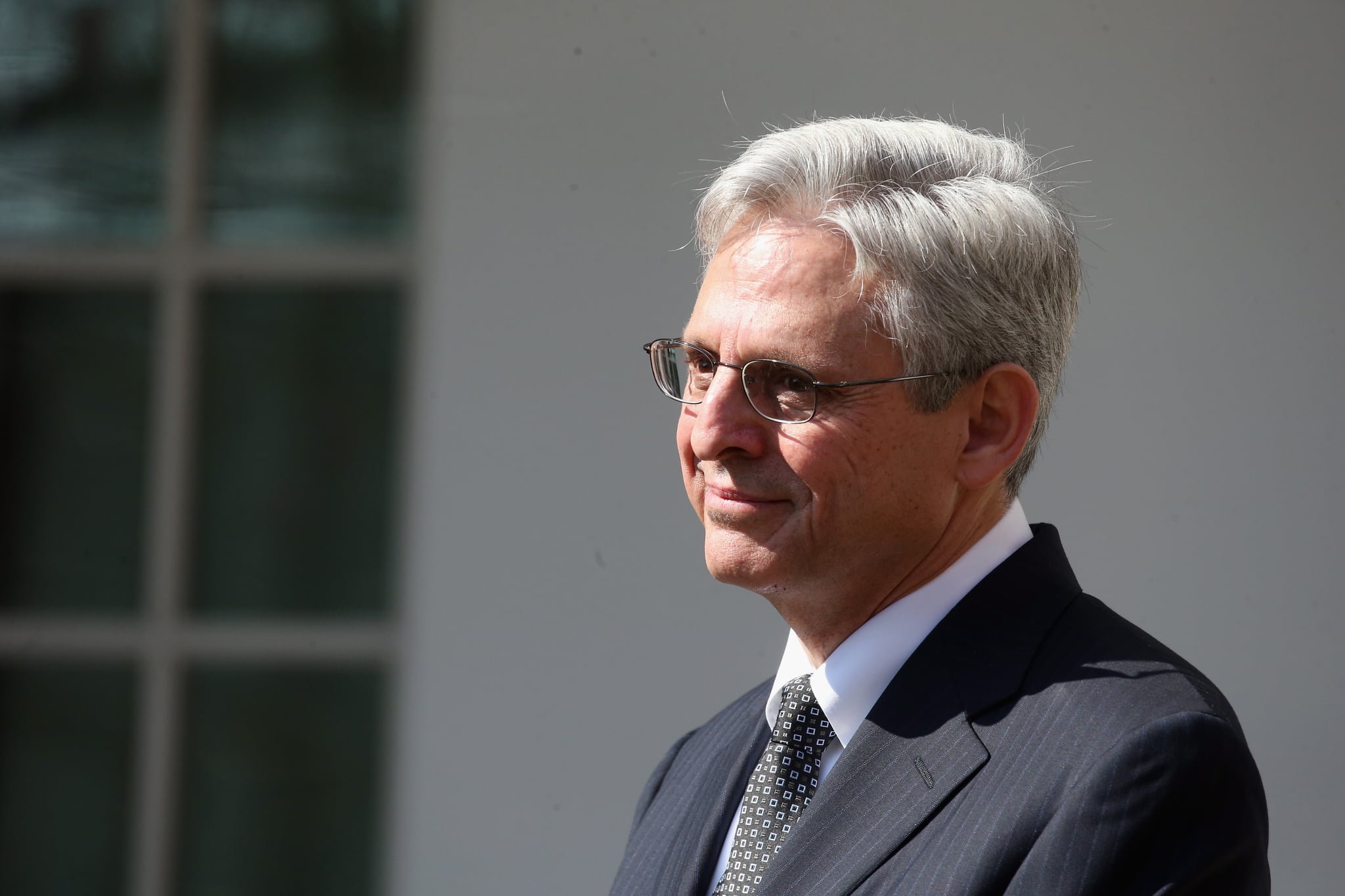 Get ready to hear the name Merrick Garland everywhere. On Wednesday, Obama announced Garland as his Supreme Court nominee, and Google searches about him started spiking.
As @POTUS touts Merrick Garland's #SCOTUS creds, people want to know who -- and how liberal -- he is: pic.twitter.com/6xPBXN1Har

— Google Civics (@GoogleCivics) March 16, 2016
If you, too, are curious about his background, check out these details.
Who is Merrick Garland?
Garland is a 63-year-old current chief judge of the US Court of Appeals for the DC Circuit. Born in Chicago to a Jewish mother and Protestant father, he was raised as a Jew and referenced his background in his nomination acceptance speech. He has a wife, Lynn, and two daughters, Jessica and Rebecca, who went to Yale.
What does his résumé look like?
The man with "one of America's sharpest minds," as Obama noted, went to Harvard for undergrad and law school, where he graduated magna cum laude in 1977. In Obama's nomination speech, he said Garland got through law school by working as a tutor, stocking shelves at a shoe store, and selling his comic books.
Garland's big professional break came during the Oklahoma City bombing case in 1995 when he coordinated the Justice Department's response. He also started the case against the bombers and supervised their prosecution. Garland has served on the US Court of Appeals for the DC Circuit since 1997.
It's not the first time he's been considered for the Supreme Court, either — Obama interviewed Garland in 2010 when he was nominating a justice, but instead chose Justice Elena Kagan.
What's his ideology?
Garland is considered a "moderate liberal" and is widely admired by both parties. Compared to his would-be liberal peers, he is seen as more liberal than Elena Kagan and Stephen Breyer, but less liberal than Ruth Bader Ginsburg and Sonia Sotomayor. On the appeals court, he has had a pro-prosecution stance in criminal cases. Obama said Garland brings a "a spirit of decency, modesty, integrity, even-handedness, and excellence" to his work and hopes this will convince Republican senators to approve his nomination.
Will he be approved?
Garland will meet with senators one-on-one on Thursday to convince them to accept the nomination. Senate majority leader Mitch McConnell says Republicans still won't consider Garland — but some GOP senators have agreed to hear him out.
Plus, many believe that if Hillary Clinton becomes the Democratic nominee, the Republicans will confirm the appointment since they don't want her to choose the next justice. Since this is looking likely for Clinton, there's still plenty of hope for Garland.