Why Are Girl Scouts in Trump's Inauguration Parade?
Why on Earth Are the Girl Scouts Joining Trump's Inauguration Parade?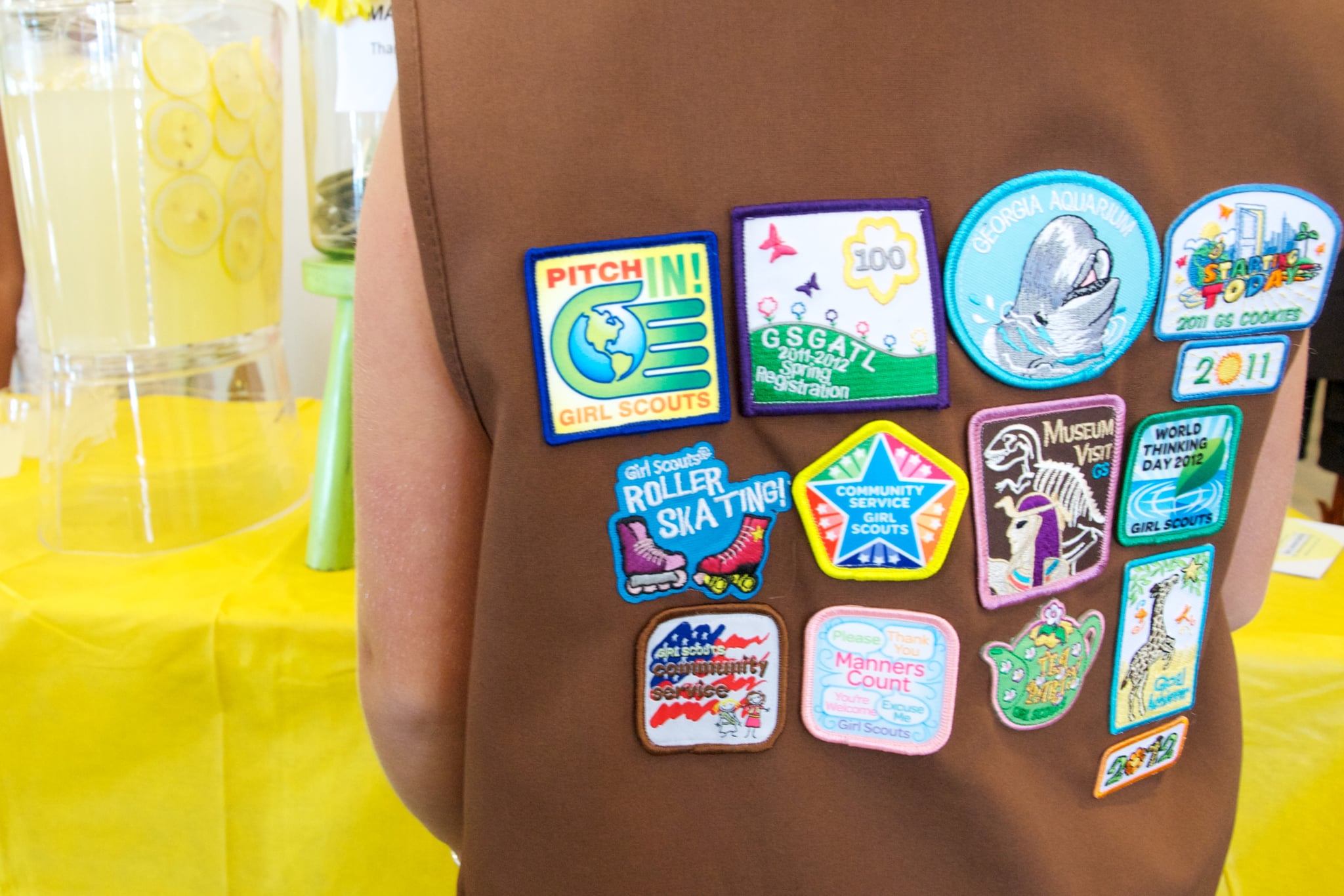 Truth be told, the Girl Scout Law was my original Nasty Woman battle cry. Years before Taylor Swift started commercializing girl squads and feminism was a cool buzzword, I was already knee-deep in female empowerment and sisterhood thanks to my local Girl Scout troop. I wore that awkward patch-filled vest with pride for five years, pushing Thin Mints on anyone in the neighborhood with a pulse in the name of sisterhood and service.
While the photographic evidence of that era in my life is pretty embarrassing, I wouldn't trade my time as a scout for anything. My troop connected me with girls from all different religious and ethnic backgrounds, provided the tools to shape me into a leader, and encouraged me to get involved in my community at a young age. In short, some of the most important lessons I've ever learned about becoming a woman of character came from my years as a Girl Scout.
It is only because I believe so deeply in the value of the Girl Scouts's mission to support the development of smart, independent young women that I am so completely infuriated by their recent decision to march in Donald Trump's inauguration.
Watching the same organization that asked me to "respect myself and others" attempt to rationalize their role in the celebration of a man who treats women with utter disrespect has made me question their continued commitment to core Girl Scout values. Frankly, I find the decision to be an absolute betrayal of the 1.9 million girls currently registered as Girl Scouts; they deserve better than to be remembered by history as a group that passively stood behind a man who bragged about his abuse of women and used disgusting language to do so.
The Girl Scouts responded to similar backlash by claiming that their participation in this inauguration is just business as usual, since they're an organization with a long history of involvement with inaugural events and are a non-political group. They even added that they will also be present at the Women's March, probably in hopes of quieting critics like me. But participation in one event with a good cause does not excuse the participation in another that is harmful and degrading to its members, like Trump's inauguration. And pretending that involvement in Trump's inauguration could somehow be nonpolitical is laughable; the mere presence of Girl Scouts at the inauguration of a widely accused abuser and racist sends a political message, whether they want it to or not.
Civic Engagement is in a Girl Scouts' DNA. Girl Scouts to attend #Inauguration and #WomensMarch: https://t.co/cyjCT1Cpwe pic.twitter.com/wSqNsGdHmR

— Girl Scouts (@girlscouts) January 18, 2017
One look at Twitter's eruption over their decision to participate demonstrates just how many others seem to agree with me.
.@girlscouts How does "nonpolitical, nonpartisan" add up to encouraging girls to march for a man who admits to committing sexual assault?

— Happy ValengrimesDay (@andreagrimes) January 17, 2017
It's true that the Girl Scouts always participate in Inauguration (individuals by choice, of course), but this year should be the exception.

— Nicole Chung (@nicole_soojung) January 18, 2017
@girlscouts I'm the mother of a Girl Scout and I hope you reconsider your participation. Trump does *not* honor your values, as shown below pic.twitter.com/ozT3Qm3ZrN

— Sarah Kendzior (@sarahkendzior) January 17, 2017
Before the Girl Scouts go through with their planned appearance, I want to ask their leadership if upholding a perfunctory parade tradition is worth publicly tying young girls to a man who uses language too offensive for their little ears to hear; if it's truly worth tainting all of the incredible work done by Girl Scouts with Trump's name. Does the Girl Scout organization really believe that marching in Trump's inauguration is more important than standing behind your own members — Muslims, Mexicans, those with disabilities, victims of abuse, and members of the LGBT community — who are treated as "less than" by the Trump administration?
Until I get the responses I'm looking for, this former Girl Scout will be DIY-ing her Thin Mints indefinitely.
Image Source: Getty / John E. Davidson