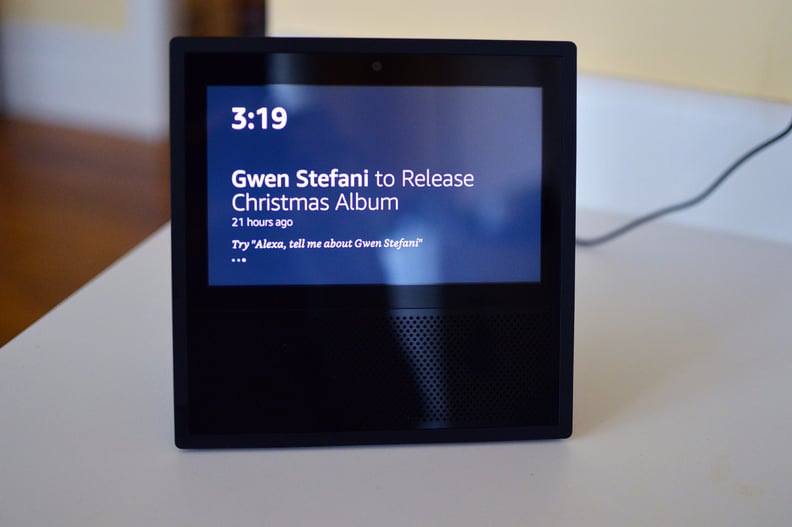 POPSUGAR Photography | Ann-Marie Alcántara
POPSUGAR Photography | Ann-Marie Alcántara
"Is that a retro TV or a tablet?" That's the question I kept getting when I sent around a Snapchat of Amazon's newest product, the Echo Show ($230). The Echo Show brings Amazon's voice assistant, Alexa, to life with a seven-inch touchscreen. You can make video calls with it and even have a spontaneous karaoke session. It sounds like the device of the future — but after testing it at home for about two weeks, I found that while it offers a few distinct advantages over the Echo ($180) and Echo Dot ($50) — it falls short on many of its promises.
So, what is the Echo Show?
Think of the Echo Show as a bigger and more capable tablet. It has a seven-inch touchscreen, eight microphones and a five-megapixel front-facing camera and weighs 41 ounces. You can make hands-free video calls to anyone who has an Echo show or the Alexa app. Or, if they have an Echo or Echo Dot, you can make regular calls to them.
What are some of the cooler features?
Like the Echo or Echo Dot, you can ask Alexa anything — the weather, what your calendar looks like for the day, and more — by enabling some Alexa skills. However, since the Echo Show has a screen, these features are a little more interactive than they are on a typical Echo or Echo Dot. For example, you'll see your calendar on the screen or the weather with clouds and sun icons. It's fun, it's visual, and it even prompted me to check the Echo Show over my phone first thing in the morning.
Its best features are those that work with Amazon subscription services like Amazon Music or Prime Video. With Amazon Music and Prime Music, you can ask Alexa to play a song and it will, complete with onscreen lyrics ready for you to sing along. Watch videos or TV while you're cooking or relaxing by asking it to play on the screen.
The touchscreen also means you'll see way more prompts of what to ask Alexa. Since we're all relatively new to voice assistants, I really appreciated this. I didn't know I could ask Alexa random questions as if it were Google or see videos attached to news stories.
What are the downsides?
Those onscreen lyrics? They don't work with Spotify, Pandora, iHeartRadio, or TuneIn. AND if you don't subscribe and pay $8 to $10 a month for Amazon Music Unlimited but are a Prime member, your music collection is extremely limited. I asked the Echo Show to play Lorde's Melodrama — a pretty big, mainstream hit — and it couldn't because it's not a part of Prime Music.
The same can be said of Amazon Prime Video. I can't watch as many regular TV shows as I can on Netflix or Hulu on the Echo Show. And when I tried to use Alexa to play an episode of Sex and the City, I had to first find which episode and season I wanted and be as specific as possible in telling Alexa before it was able to locate it.
The quality of watching videos on the Echo Show wasn't exactly remarkable. Some of my friends thought I was using an old-school TV when they saw it on Snapchat. For me, the screen isn't large enough to really capture a fun, casual video-watching experience. And unlike a tablet, the Echo Show is bulky and not easily moveable, so I can't switch it from the kitchen table to the countertop.
And then there's the video and voice calling. I wanted to try it with my friends, but it turns out either they don't have any of the necessary devices or refuse to allow Amazon access to their contacts out of privacy concerns.
So should you get the Echo Show or not?
The Echo Show is a promising device. I wouldn't be surprised if it becomes a big holiday gift later this year. But for now, especially at its hefty price tag, you're probably better off waiting for Amazon to refine the device's capabilities or getting a tablet to use alongside your Echo or Echo Dot instead.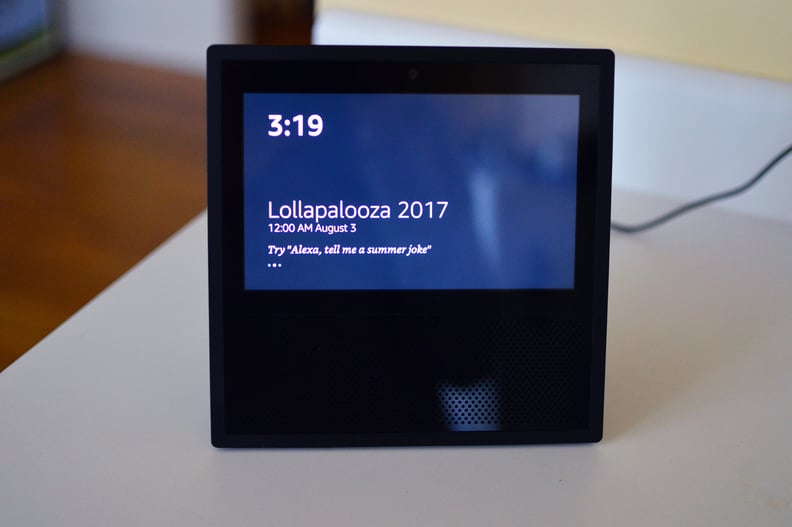 Meet the Echo Show.
You can buy it in two colors, black or white, for $230. You can also buy two and get $100 off with the code SHOW2PACK.
Your new favorite way to karaoke.
The lyrics are easy to read and large enough to see from a distance.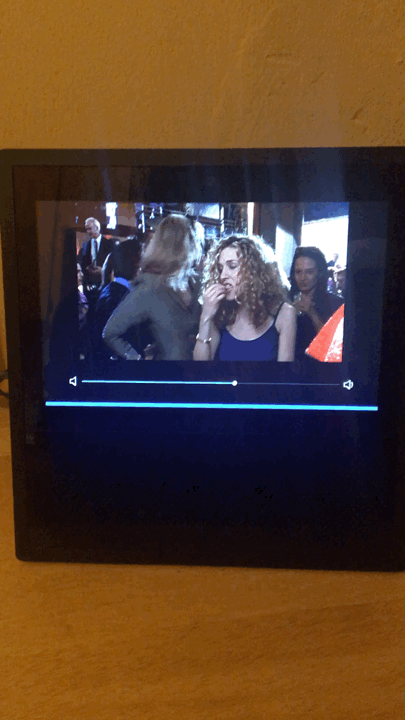 Watching TV or video isn't so easy.
You need to be incredibly specific about telling Alexa what to watch and the screen is a bit small.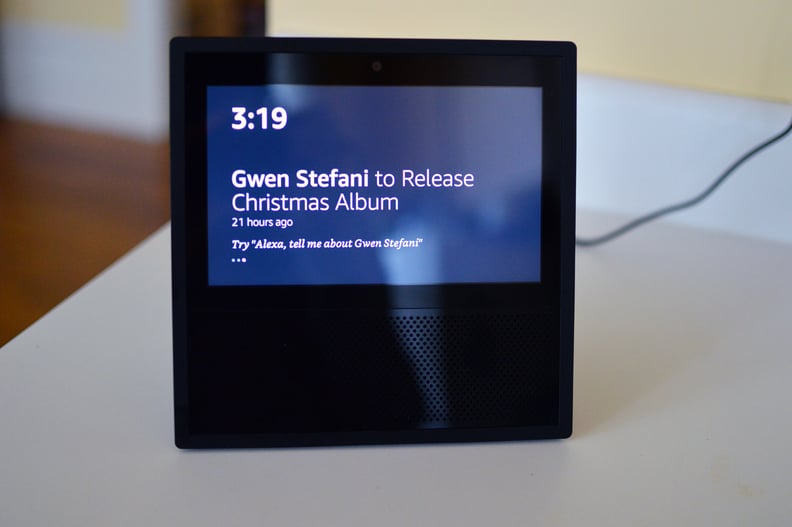 You'll constantly see Alexa prompts.
Sometimes, it's tied to the news briefing it's showing you and other times it'll be completely random.