The Apple HomePod has been years in the making — and now that it's totally available in retail stores and online, it's time to truly consider if the $349 price tag is worth it. While it may not be the smart home assistant of the future just yet — and if you're looking for that capability, there are other options on the market which will suit you better — there is a strong case to be made for it being the ultimate music lover's speaker. Not only is the sound quality out of this world, the HomePod also comes armed with the most incredible range of music personalization available. After spending a couple of weeks using the combination of Apple Music and Apple's smart speaker, I can officially say that it dramatically upped the quality of my music game (and, naturally, opened my eyes to a whole world of new music that I never knew existed.)
Scroll on to take a deep dive into HomePod's brilliant Apple Music-powered skills — and yes, we'll be covering not just what you need to know as a prospective buyer, but also what every HomePod owner should know about their brilliant new device.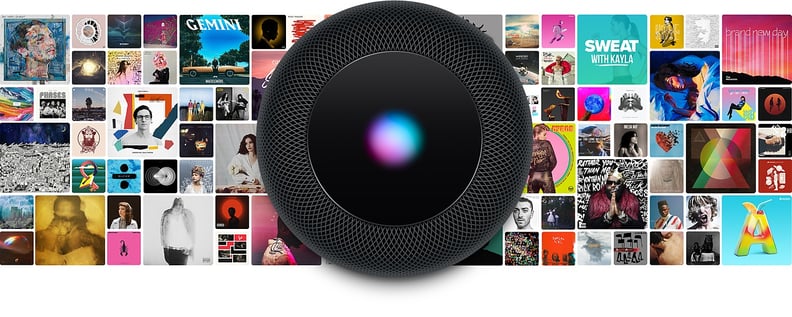 Hey Siri, Play Some Music
With HomePod, the simplest command — "hey Siri, play some music" — opens a whole new world of music that's customized around the preferences you've entered into Apple Music. The company says that you're guaranteed to get a couple fresh tracks every time you do this, and it's a great way to get some sound going in your home without having to know exactly what it is you want to hear at that very second. But it doesn't end there: the more you tell Siri about what you do and don't like — "hey Siri, I love this!" — the better your picks will be going forward. And if you're totally over what it is you're listening to, just say "hey Siri, play something different," and voila, you'll find the polar opposite of what you were just sick of mere seconds before.
Don't Sleep on Apple's Curated Playlists
One of the most important things to note about Apple Music's curated playlists is that there are no machines involved — each and every playlist is handcrafted by human editors who love the music just as much as you do, and feel passionately about the songs that are chosen to be featured. And while the better-known feature for playlists is that you can ask Siri to play a specific kind of music or genre, it's important to note that you can also dive into a specific artist as well — for popular artists, their discography will be sliced into three categories: Essentials, Next Steps, and Deep Cuts. For a newbie, Essentials is clearly the place to start, whereas Deep Cuts will play the fan favorites that maybe didn't make it to the top of the charts but are just as good (and in some cases, even better!)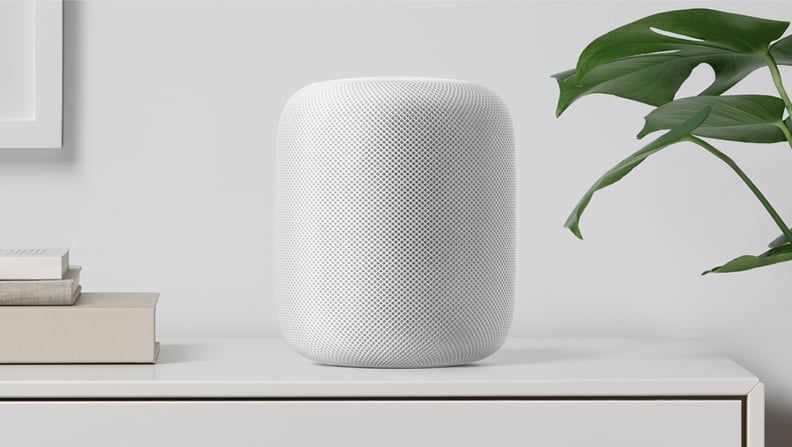 Siri Can Hear You — No Matter What
Before I brought home the HomePod, one of the things I truly struggled with when it came to my existing speakers was getting the smart assistant to hear me over the (ever-increasing) volume. Not only does HomePod blow the max volume of every single other speaker out of the water — and trust me, I did some pretty extensive testing to try and confirm that fact — but Siri also always heard my voice, no matter how loud the volume went or how crazy the music got. And that's not to say that I had to stand in front of the speaker, either; instead, I could shout from across the room and Siri instantly responded to my call. In other words, you never have to worry about having to fiddle with buttons or search for your phone, and there's no way to emphasize just how much that changes the quality of your listening experience.
Tap Into Apple Music With Your Voice
While we're on the subject of Siri, it's worth noting that there's an enormous range of information available in Apple Music that lets you ask questions about the musician, song, or album with just a couple key words. "Hey Siri, who's the lead singer of this band?" may seem like a no-brainer, but when it's a cover or something along those lines there's no need to ask a search engine or even go near your phone to get the skinny. And if you find something that you really can't get enough of — and trust me, the more you use HomePod, the more you'll find this happens — you can add it to your playlist instantly through Siri and listen to it on all your other Apple devices right away.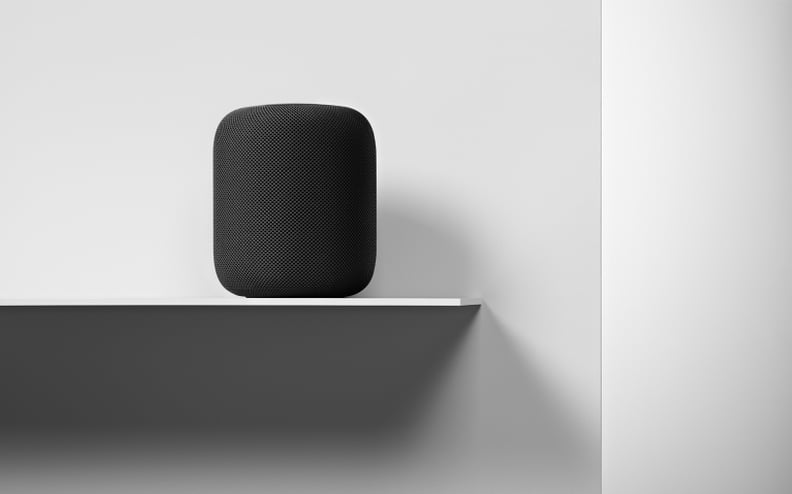 Finally, a Podcast Can Sound Good
One of the biggest complaints I've had about speakers as of late is the quality that's displayed when you play your favorite podcast. In general, it tends to feel flat, weird, and somewhat out of bodyish — and yet with the HomePod the quality doesn't go down, it shoots through the roof. Another game-changing podcast feature is that there's no fiddling around with third-party apps to try and find what you want to listen to — just tell Siri want you want to listen to and it instantly plays. You can also subscribe to the podcast should you choose to, and they'll automatically populate in your iOS Podcast app when there's a new episode to check out.