Even When I Wasn't Whole, I Was Always Enough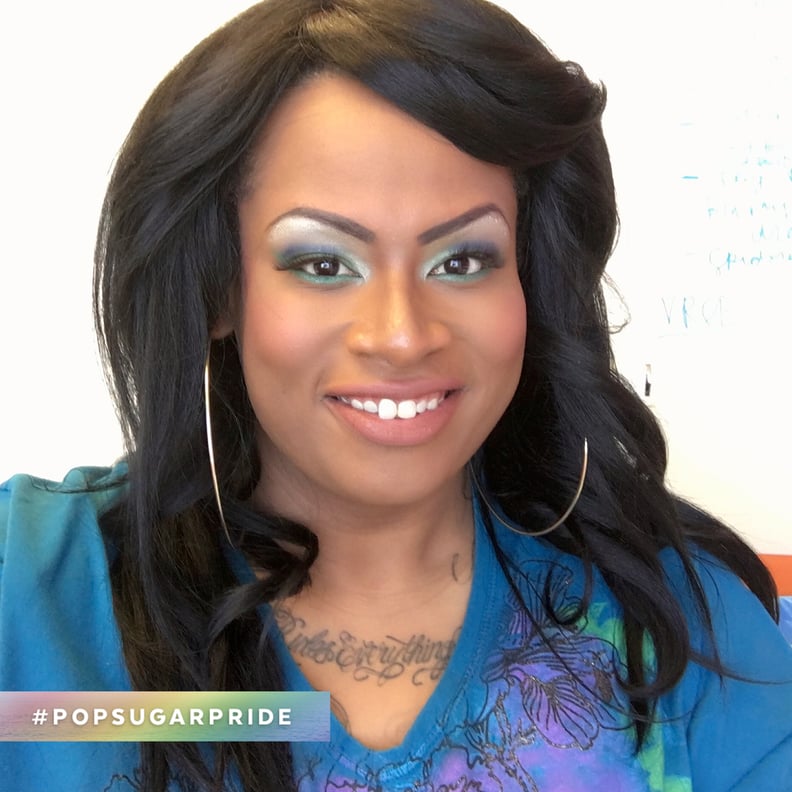 Courtesy of Ashlee Preston
Courtesy of Ashlee Preston
Ashlee Marie Preston is a diversity speaker, media advocate, and transgender activist.
Jan. 3, 2004, was the first day of the rest of my life. That was the day I decided, at age 19, to transition into my true female self — to finally be able to breathe and live authentically. That moment was my introduction to a freedom I'd never known.
However, I was unaware that this mystical rose garden I'd ventured into would be filled with so many painful thorns. I soon discovered that there was a dark underbelly to living authentically, and I wasn't prepared for it.
I was confronted with disgust, disdain, and bigotry at its core, because of my refusal to embrace the identity the world forced on me. I faced socioeconomic challenges that devastated my entire being. Society waged war against my body, my self-expression, and my very existence. Somehow living in my truth had become akin to a criminal offense. The punishment came in the form of social neglect and the inability to access employment, housing, or health care, which made survival virtually impossible.
After my transition, it was like I went from sunshine to darkness. The moment that was supposed to be so powerful and uplifting just created more barriers and challenges and made me more prone to risk. I was chronically homeless and used methamphetamine to help me stay up at night so I didn't have to sleep on the streets. The drugs numbed my soul to the disgusting, humiliating, and deeply demoralizing things required for my survival.
I didn't have the amazing media figures we have today in the Trans community. I didn't recognize my power and I didn't understand my purpose in life. I didn't even know how much longer I could last out there.
It became exhausting to seek validation in a world that taught me I had no worth. I became conditioned to the abuse and believed I'd be much better off in life if I simply learned to "take it." When you've had your rights violated, your body violated, and your right to hold space denied for most of your life, it becomes easy to abandon hope.
Eventually I realized there was no one coming to save me. But I knew that I no longer wanted to merely survive. I wanted to know what it felt like to walk with dignity. So I sought out resources and began the process of saving myself. I searched endlessly for my place in the world, which was certainly no easy task. Deep down, I didn't feel I was deserving.
My entire life, I'd faced off against media messaging, social influences, and societal standards that always seemed to reinforce that I wasn't enough. I wasn't black enough, I wasn't light enough, thin enough, short enough, popular enough, woman enough, and, even in my own community, I wasn't considered trans enough.
Despite the many obstacles I faced in those days, I remained determined and hopeful, even under the direst of circumstances. I truly understood something many didn't: that when I was at my lowest, the only direction I could go was upward. I could continue feeling like I wasn't enough — or I could start to fight like hell.
I will never forget where my journey has taken me, and I believe that by sharing my story unapologetically, it gives others the courage to take back full authorship of their own. I no longer mistake the commas in my life for periods. Sometimes the end is only the beginning.
Today I'm a media advocate, diversity speaker, and — above all else — proof that it truly does get better! For anyone in the middle of a struggle, who doesn't see the light at the end of the tunnel, who doesn't know where to turn and is feeling hopeless and alone, I want you to brace yourself. Because once you hit that rock bottom, you are about to enter a season of breakthrough after breakthrough. Everything you've been through up to this point has failed to break you! No matter what anyone tells you, remember that you are beautiful, worthy, and one of a kind, and you can live a life beyond your wildest dreams! In this very moment, you are deserving. Above all else, you are enough.