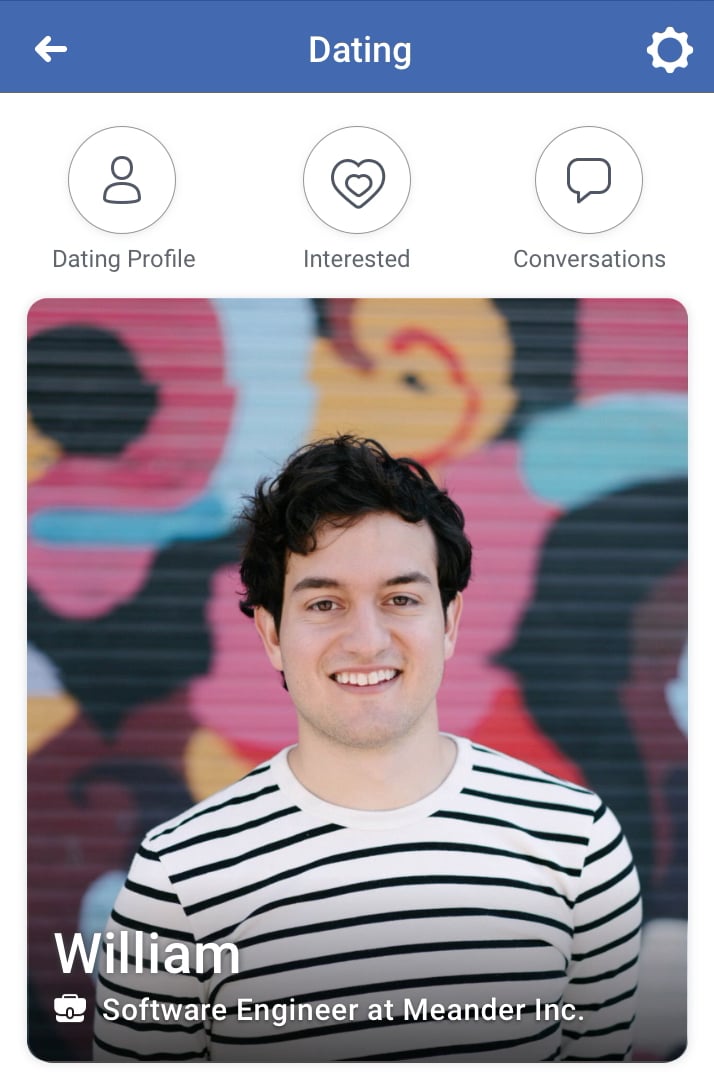 Facebook
Facebook
If you're one of the many single people among the 2.2 billion Facebook users around the world, get excited: Facebook is officially getting into the dating game. And better still, CEO Mark Zuckerberg told a roaring crowd at the F8 developer conference on May 1 that the new feature will be "focused on long-term relationships, not just hookups." Yes, please, and thank you, Facebook!
In truth, the move marks a strong strategic pivot on Facebook's part, cementing its commitment to building more of an on-platform community. As Zuckerberg pointed out in his remarks, one in three relationships begin online and a staggering 200 million of the platform's users are currently listed as single. There's also never been a better time for Facebook to move into online dating, as the fallout from the Cambridge Analytica scandal has forced several key competitors in the space — including Bumble, Hinge, and Tinder — to move away from their heavy reliance on leveraging Facebook data to connect users with people in similar social circles or with similar interests. Don't just take my word for it, though — just take a look at the impact the news had on legacy dating site Match's stock price mere moments after it was announced on Facebook's F8 live stream:
The feature won't be rolling out until later this year, but POPSUGAR has learned a couple key things about what the new Facebook dating venture will encompass. First, you never have to spend a single second worrying about who can see your dating profile — it's completely separate from your News Feed, and you'll never see your friends on the platform (and they won't see you). Second, you'll be able to unlock events or groups to connect with people who you may have encountered in real life; think the old Missed Connections on Craigslist, only a hell of a lot more real. Finally, expect a brand-new inbox to appear in relation to all things dating, one that's strictly text only — so again, kiss those unwanted photo intros goodbye and prepare for something a lot more substantive when it comes to meeting your match.
So, now all we have to do is wait for the Facebook gods to begin their rollout — but you can bet we'll be eagerly awaiting the launch and will make sure you're the first to hear when Facebook Dating finally goes live.