Wands at the Ready — There's Finally a Release Date For the Harry Potter: Hogwarts Mystery Game!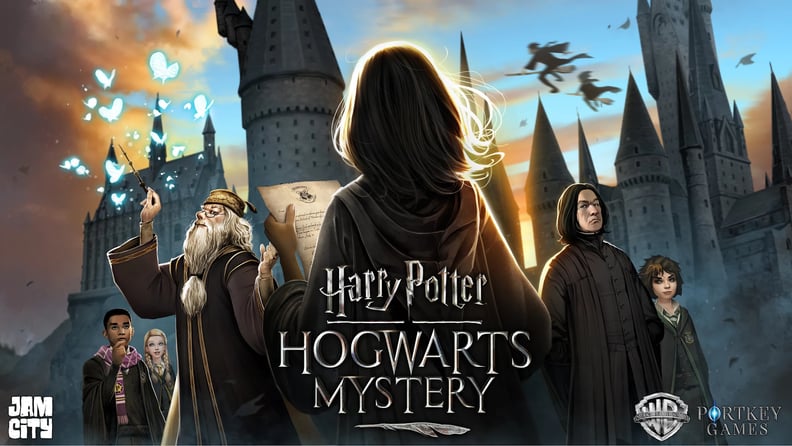 Your dreams of attending Hogwarts are about to become a reality — well, an augmented reality. After months of daydreaming about the Harry Potter: Hogwarts Mystery game (and rewatching the trailer over and over again), we finally know when the app will be available for download on all iOS and Android devices. Mark your calendars, Potterheads, because the big day is April 25!
But that isn't the only bloody incredible update we have about the forthcoming AR game, which will finally allow users to create their own character avatars and experience life as a student at the one and only wizarding world. A selection of actors from the Harry Potter franchise will provide voiceover work for the app to make things even more realistic. OMG, how cool is that?! Below is a list of the six stars who will make appearances throughout the game to teach users their magical skills and guide them through classes.
Michael Gambon (Professor Dumbledore)
Dame Maggie Smith (Professor McGonagall)
Warwick Davis (Professor Flitwick)
Gemma Jones (Madam Pomfrey)
Sally Mortemore (Madam Irma Pince)
Zoe Wanamaker (Madam Hooch)
Here's a sneak peak of what these characters will look like on the Harry Potter: Hogwarts Mystery game. April 25 couldn't come soon enough. Wands — er, phones — at the ready!