Spotify Wants to Make You Feel Like a Teen Again With This New Playlist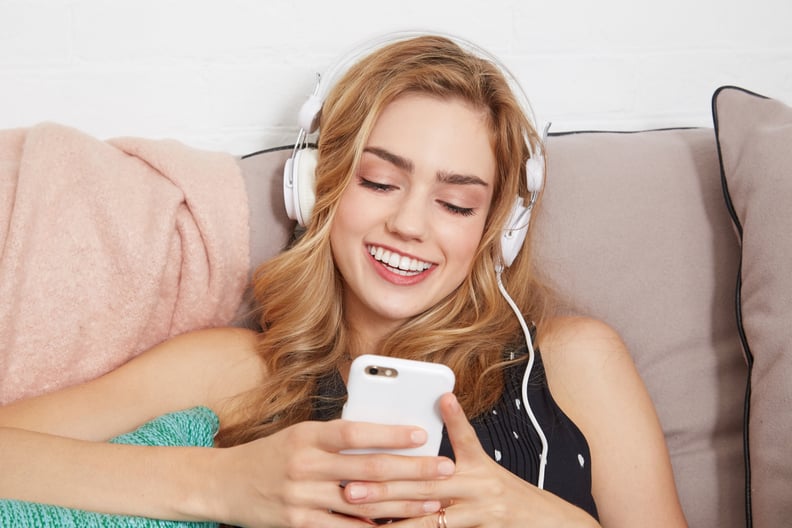 POPSUGAR Photography | Diggy Lloyd
POPSUGAR Photography | Diggy Lloyd
Spotify understands that growing up ain't so easy — even if you're still a young 20-something who can still be considered a recent college grad. So to ease the pain and remind you of your younger days, the streaming company has just unveiled "Your Time Capsule," a personalized playlist full of music from when you were a teenager and in your early 20s.
There are three ways to get to the playlist: open up the Spotify desktop app and search for "Your Time Capsule"; open up the iOS or Android app and go to Browse Decades and find it there; or visit the dedicated page for it on your computer or laptop. The new playlist starts rolling out on Sept. 28 and is about two hours long — plus, to emphasize the nostalgia factor, it's only accessible to users who are older than 16. A preview of what mine looks like is below.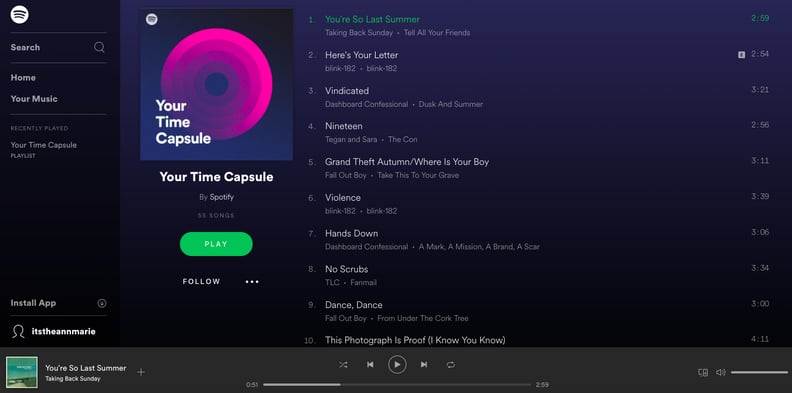 Spotify's "Time Capsule" playlist is another step in the company's push to help people discover new music — or, in this case, remember old favorites. It's similar to the beloved Discover Weekly playlist or the Release Radar service, both of which encourage people to find new music they might've otherwise never heard of. This new personalized playlist is just another way Spotify is trying to woo people to its service.