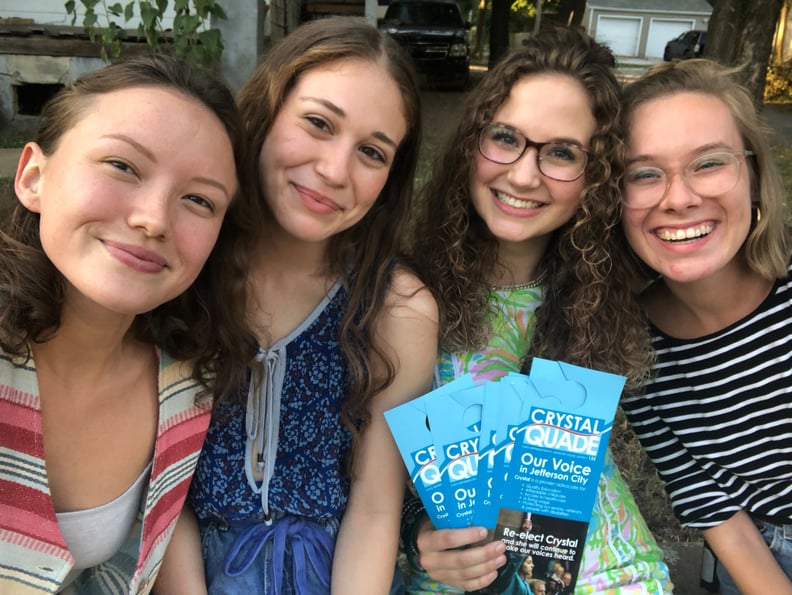 Hannah Brashers
Hannah Brashers
I am a recent college graduate (that's me in the picture above, on the far right, with some amazing volunteers), and I've spent much of my Summer working out of my county's Democratic party office as a full-time campaign staffer. Despite the fact that we are located deep in Trump country, the older people who have worked in the office for years say they've not seen this kind of grassroots energy in Southwest Missouri for decades. While this is exciting, with fewer than 100 days until the Nov. 6 midterm elections, it is important that we continue to harness our anger toward the current administration into tangible action.
So what exactly are midterms, and why are they important? Every four years, between every presidential election, midterm elections provide us with the opportunity to vote for members of Congress and state legislators. In a way, midterms are just as important as the presidential elections. This is truer than ever in the era of Donald Trump, because those in Congress and our state legislatures have the power to either resist or uphold HIS policies. Republicans hold a majority in the Senate by a mere seat, and in the House, by only 24 seats. Voting in a new Congress of progressives who would protect immigrants from Trump's destructive immigration policies, protect a woman's right to choose by voting against Trump's Supreme Court picks, and potentially pursue impeachment if Robert Mueller's investigation recommends it could radically shift the political landscape.
01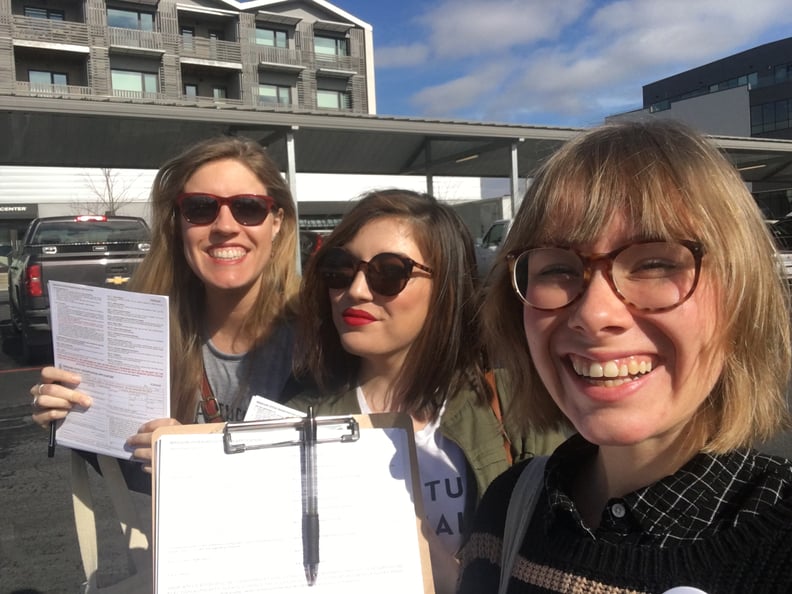 Register other young people to vote.
You don't need to be part of an organization to register voters. Look up your state's voter registration guidelines and then read this amazing guide from Rock the Vote to make sure you know how to properly register voters.
Grab a friend to stand with you on the street outside your favorite coffee shop and register as many voters as possible. After my last voter registration experience, I woke up in the middle of the night and found myself whispering, "Are you registered to vote at your current address?" 10/10 would recommend.
02
Phone bank or knock on doors for your favorite local candidate.
Volunteering for a national congressional campaign can be interesting, but the state legislature is where real legislative change is made. See who's running in your state, and contact them directly through their website, their Facebook page, or a campaign staffer. Small campaigns have less money, so the most valuable thing you can do is volunteer your time. I am currently a staffer for a Missouri House candidate, and our budget is small. This means we are incredibly grateful for volunteers who help us reach our weekly voter contact goals. Canvassing and phone banking is imperative, as we know that voter contact is the best way to increase voter turnout.
03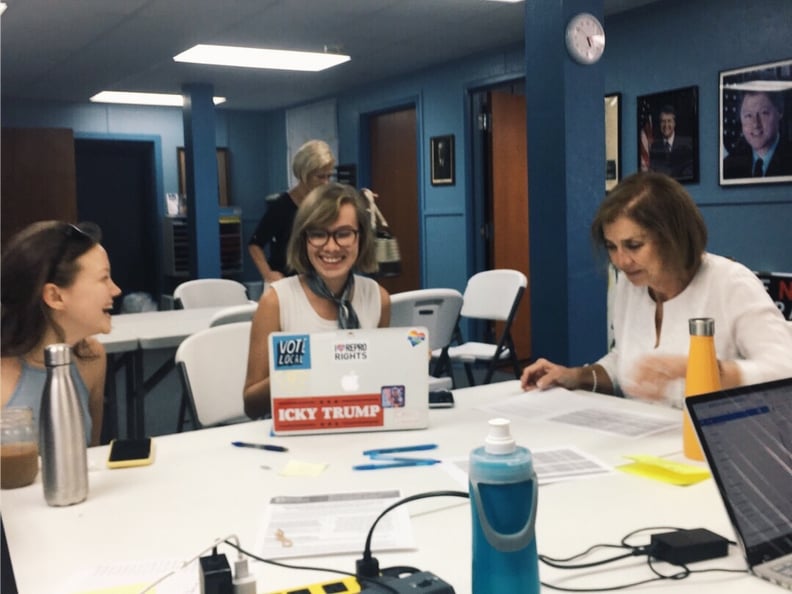 Spread the word on social media.
I'm normally an outspoken opponent of what I call "social media slacktivism." I believe in the power of direct action. But if we want to ensure youth voter turnout, voting needs to become a topic of regular conversation. Use your Instagram to remind your followers to vote, go on Instagram live to talk about the candidates you believe in, talk about why voting is important to you personally, ask people to volunteer with you. Utilize your platform to inform.