Whether you choose to acknowledge the scientific facts around climate change or not, you can't deny the sheer devastation several nature-related events have left in their wake this Summer in states across America.
Hurricane Harvey, dubbed "one of the worst weather disasters in US history," has left parts of Texas with a long road to recovery; Hurricane Irma, now a Category 5 hurricane, is "one of the most powerful hurricanes ever observed in the Atlantic Ocean;" Southeastern Idaho was hit by a 5.3 magnitude earthquake on Sept. 2 and continues to feel aftershocks; the La Tuna Fire in LA became "the biggest in the history of the city in terms of sheer acreage;" and the human-caused Eagle Creek fire in Oregon continues to burn and is still at zero percent containment.
Meanwhile, President Donald Trump pulled out of the Paris Climate Agreement in June and the Environmental Protection Agency (EPA) found it necessary to release a bizarre response to a report from the Associated Press that stated no one from the agency had visited any of Texas's Superfund sites in Houston.
While some scientists and researchers are cautious about linking any of these natural phenomena directly to climate change, many others, like Michael E. Mann of Pennsylvania State University, are doing just that. Mann believes that in the case of Hurricane Harvey, climate change served to "exacerbate several characteristics of the storm in a way that greatly increased the risk of damage and loss of life. Climate change worsened the impact of Hurricane Harvey." As scientists and researchers continue to study these weather-related events and climate change, experts like Mann think their relationship will become even clearer.
In the meantime, take a look at these stunning photos of some of this Summer's major natural events in America.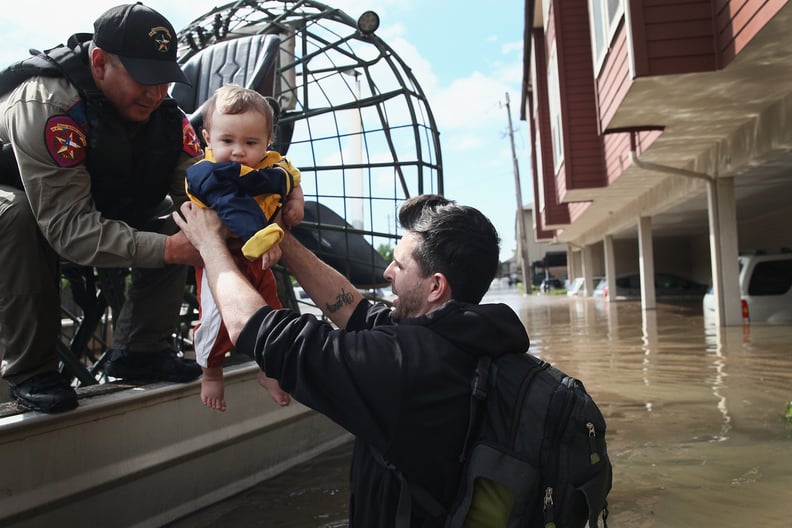 A baby being rescued on Aug. 30 after the family's apartment complex was flooded in Houston.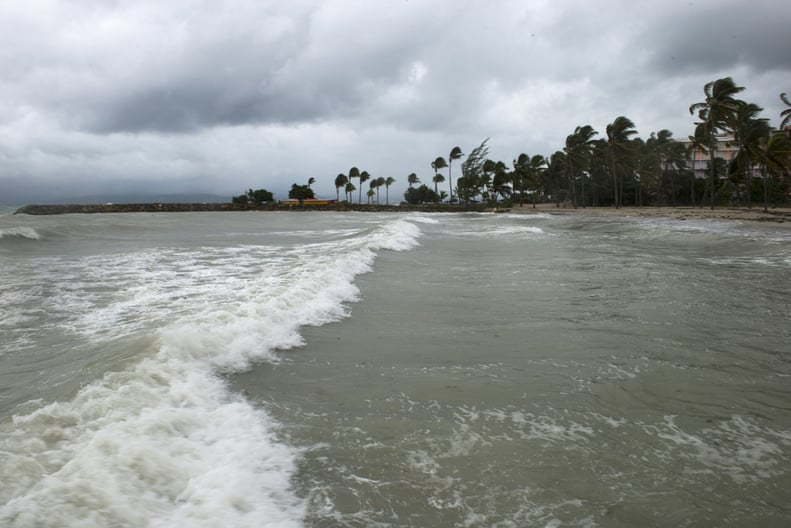 Hurricane Irma's winds hit Pointe de la Verdure in Le Gosier, Guadeloupe, on Sept. 6.
The Eagle Creek Fire in Oregon, seen here on Sept. 5, is still not contained.
The Eagle Creek Fire merged with another fire at Indian Creek on Sept. 6.
The Eagle Creek Fire, seen later that night, was allegedly started by a 15-year-old boy.