2 March For Our Lives Student Organizers Explain Why They Won't Back Down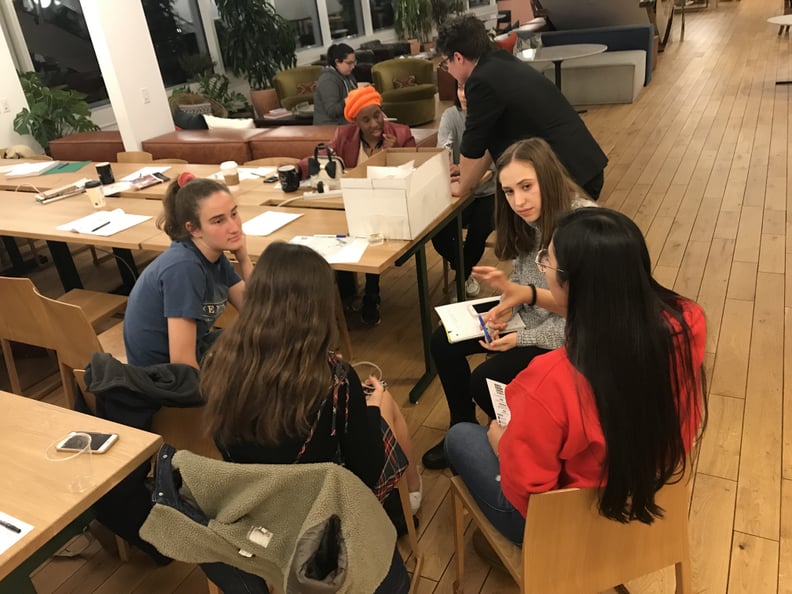 Rachel Iribe
Rachel Iribe
Olivia Spaulding remembers the look of terror on her mother's face when they heard about the Parkland, FL, shootings, but the 16-year-old describes feeling almost desensitized to the news.
"It's so terrifying that we can be numb to the death of 17 people," the high school sophomore, who lives in LA, told POPSUGAR. "We have become numb as a nation because of the normalization of gun violence."

As more details about the Parkland victims started surfacing, that numbness Spaulding felt was replaced with what she describes as a breakdown. "I felt everything," she said.

When Spaulding heard news of Parkland survivors' plans to organize the March For Our Lives rally, she said she was inspired to reach out and see how she could contribute in her city. She was connected with the organizers of the LA chapter, and together they joined forces to bring Parkland's message to the West Coast.
March For Our Lives, which will take place Saturday, March 24, is expected to attract 500,000 people at the main march, which will take place in Washington DC. That number doesn't account for the planned worldwide. The rally is the latest effort by the #NeverAgain movement, which was organized by the student survivors of the Marjory Stoneman Douglas High School mass shooting, which took place Feb. 14 in Parkland, FL. It is also a cause that resonates with students everywhere, inspiring them to organize sister rallies in solidarity, LA included.
"We're not arguing against the Second Amendment. We just want common-sense gun laws."
Spearheaded by a team of young and hungry activists, the March For Our Lives rally in Los Angeles invites the community to march together in the streets of downtown Los Angeles. The rally has gained the support of celebrities and activists and even includes a list of celebrity speakers including Amy Schumer, Olivia Wilde, and Yara Shahidi, as well as performances by artists Charlie Puth, Rita Ora, and Leona Lewis.
While many in their community have praised the young activists for their hard work and the star-studded lineup, they've also been the target of backlash from both students and adults. Spaulding says she has been attacked online by adults who've told her she and her team are only children that "shouldn't be talking about this stuff."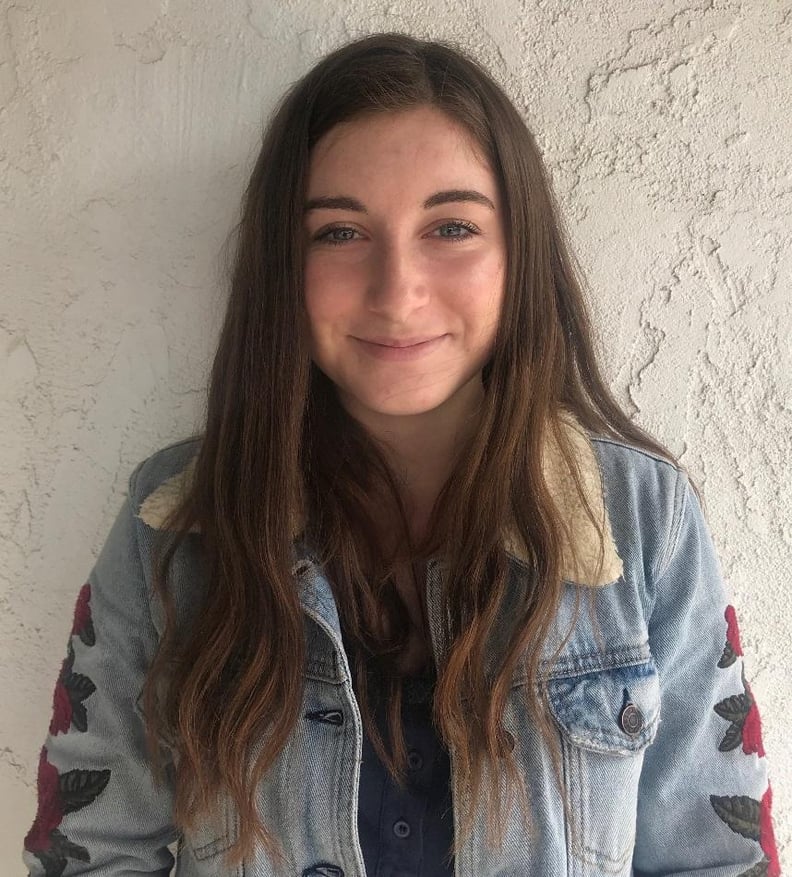 Olivia Spaulding says she's recieved backlash from adults who believe she is too young to comprehend gun control.Image Source: Olivia Spaulding
The criticism, however, doesn't phase Spaulding nor her parents, who fully support their daughter. "They believe, just like me, that this is something too important not to fight for," Spaulding said.

Spaulding isn't alone in this sentiment. After seeing her classmates and teachers nervously jump at the sound of classroom doors opening, Rachel Iribe, a senior at South Gate High School in South Gate, CA, decided she needed to do something to bring her school together.
The 18-year-old met directly with her school principal, and together Iribe and the school organized assemblies that encouraged students and faculty to speak openly about their fears and concerns.
A teacher took notice of Iribe's passion for activism and connected her with Women's March Los Angeles, which has also helped organize the March For Our Lives rally in Los Angeles.
Iribe is no stranger to organizing events like Saturday's rally. The teen's helped organize blood drives and even antibullying campaigns at her school, a topic Iribe believes to be more relevant now than ever, especially with the pattern of school shooters being labeled as "outcasts."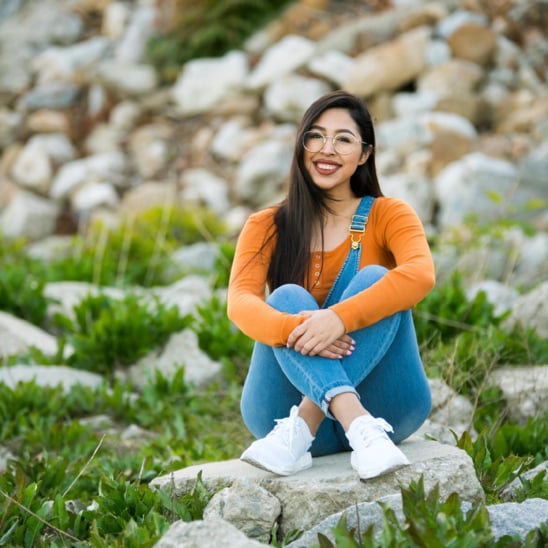 Rachel Iribe arranged for her school to have assemblies commemorating victims after the Parkland shooting.
While she's gained the support of her teachers, family, and even graduates of Marjory Stoneman Douglas High School who flew out to meet the Los Angeles organizers, she's still aware that not every one of her classmates will be as open to marching as she is. Iribe believes this is because some students still don't fully understand the movement's mission.
"We're not arguing against the Second Amendment," Iribe told POPSUGAR. "We just want common-sense gun laws."

While she respects her classmates' decision not to march, Iribe can't help but emphasize the importance of young people coming together for a cause. She fully believes in the power of the people and wants to remind students that they are capable of change, especially in desperate times like these.
"Once you're quiet, the situation is going to repeat itself," Iribe said.
The March For Our Lives Rally in Los Angeles will kick off at the corner of 6th and Spring St. at 9 a.m. Participants will march to the Los Angeles City Hall and Grand Park, where the rally will take place. Not in LA? You can find a sibling march in a city near you by visiting the March For Our Lives website. Lyft is also providing free rides to March For Our Lives attendees in 50 cities across America.