Courtesy of Hassanah El-Yacoubi
Courtesy of Reem Motaweh
Courtesy of Hassanah El-Yacoubi
Courtesy of Reem Motaweh
President Donald Trump's travel ban against six Muslim-majority countries was a slap in the face to the Islamic world — and it still stings. While fashion might not seem the most likely way to cope with feelings of division and discrimination, two Muslim women are finding creative ways to fight the hate with style.
Hassanah El-Yacoubi and Reem Motaweh are merging art and entrepreneurship to quench the bitterness they feel toward Trump's presidency very differently than most demonstrators. Both women wear hijabs and are self-proclaimed hijabistas, or hijabi fashionistas. Both are fashion bloggers and clothing curators who have launched businesses specifically to empower Muslim women during this time of cultural tension.
"Every day I wear my hijab to show that I am proud of who I am," said Motaweh. "I knew I had to do something to help others who may not feel the same way."
At only 21-years-old, Reem Motaweh is a budding fashion designer and the creator of the Los Angeles-based subscription service About That Wrap. For less than $30 a month, Motaweh sends a box of modern and modest clothing items right to her customers' doors. It includes items such as chic hijabs, scarves, and jewelry. Unlike other clothing subscription services, this package comes with a personalized style guide intended to inspire the buyer to love and appreciate the beauty of the Islamic faith.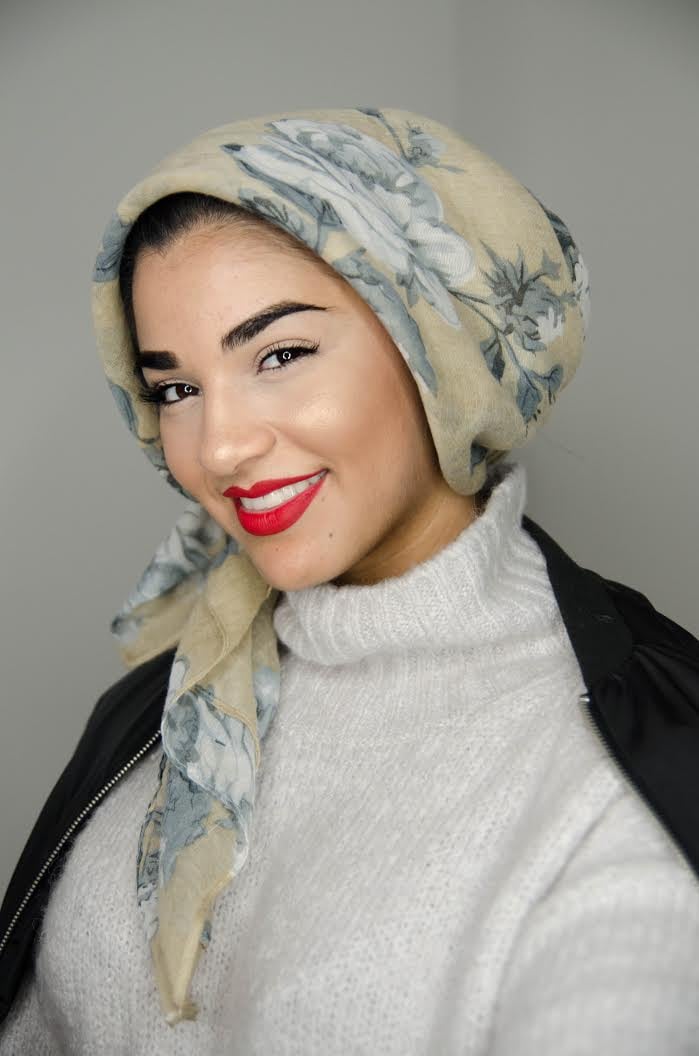 Reem Motaweh, About That Wrap
"I walk around proud with my hijab because nothing I'm doing is wrong," said Motaweh. "My hijab is a part of me just like my name."
Hassanah El-Yacoubi is also on the cutting edge of Muslim fashion in Los Angeles. As the founder of a PFH, Perfect For Her, El-Yacoubi encourages Muslim women to bridge their religious identity through fashion. El-Yacoubi is a PhD student at the University of California Riverside and one of her interests is how Muslim women create new forms of identity through mediated practices such as modest fashion. She also hosts the largest annual modest fashion show in California to help women and girls renew their confidence in being Muslim.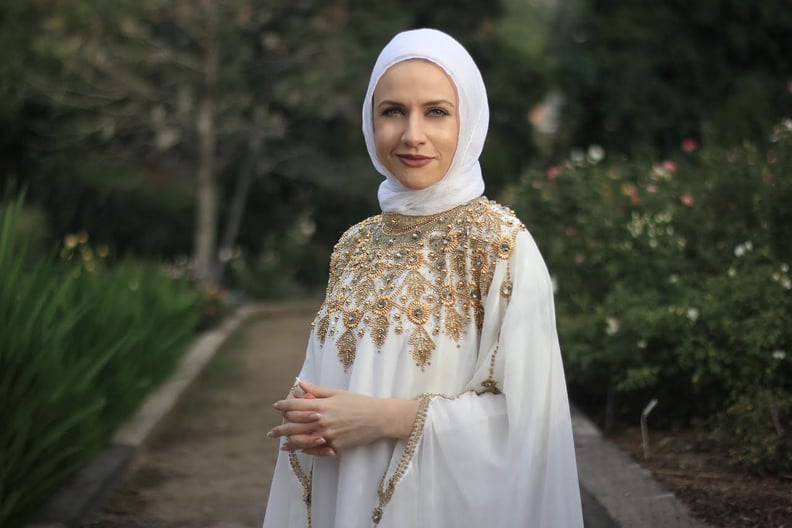 Hassanah El-Yacoubi, Perfect For Her
"I wear my headscarf as a symbol of modesty just like the Virgin Mary," said El-Yacoubi. "In most of the images that we see of the Virgin Mary, she is wearing a veil."
Tackling Hate With Hijabi Fashion
El-Yacoubi sells long-sleeved maxi dresses and gowns with floral and lace appliques that are both modern and modest, and in the past, she has also sold hijabs made of silky cloth. The lightweight necklaces and earrings Motaweh sells are often pieced together with pastel gems. Once their items are ready to hit the market, models pose for photo shoots that look they should be in the glossy pages of a couture magazine. Instead, the photos end up on Instagram.
And women like El-Yacoubi and Motaweh are not alone in their efforts. Muslim female entrepreneurship is surging, and the Muslim consumer market is growing. Muslim consumers spent approximately $266 billion on clothing worldwide in 2016, a figure that is estimated to almost double by 2020, according to a report by Thomson Reuters and research firm DinarStandard.
"Los Angeles is a huge market for me and other Muslim women right now because this city is so open-minded," said Motaweh. "I have a large following in Egypt and Malaysia, but Los Angeles is becoming the new hub for hijab exporters and buyers."
The California Fashion Association reports that $46 billion in apparel imports come through Los Angeles ports annually, including authentic fabrics and textiles predominantly from Middle Eastern regions. Such a large supply of these materials being funneled into Los Angeles has made designing and selling authentic hijabs relatively inexpensive for new designers and large companies alike.
"Corporations and organizations were always hesitant to publicly align themselves with Muslims out of fear they would lose funding," said El-Yacoubi. "Now, there's a wave of companies standing up for us."
A True Fashion Statement
Neiman Marcus, Marshalls, Sears, and Burlington are among the list of stores that have stopped carrying the Trump brand after he instituted the travel restrictions on Muslims. Other stores like Macy's and Amazon are being pressured to do the same. Nordstrom also confirmed in early February they would no longer sell Ivanka Trump shoes or accessories.
"We made this decision based on performance," a spokesperson for Nordstrom said in a statement. "Over the past year, and particularly in the last half of 2016, sales of the brand have steadily declined."
In addition to backpedaling away from selling Trump products, companies and designers are also improving Muslim representation in their marketing campaigns. Amid a streamlining effort, brands like Dolce & Gabbana and DKNY have turned the hijab into high fashion by using it as the focal point of their collections. Rapper Kanye West also pushed for the debut of a hijab-wearing model, Halima Aden, in his latest show during New York Fashion Week.
Eric Rose, a crisis management expert and partner at the communications firm Englander Knabe & Allen, believes the current political climate is inspiring business owners to celebrate Muslim culture more directly.
"We are in a new era where companies are now advocating for social issues and taking stances that are predictably going to cause a reaction in the marketplace," said Rose.
While it is still uncertain whether companies are dumping the Trump brand for business or political reasons, Motaweh and El-Yacoubi both believe this is a significant step toward mending the troubled relationship America has with the hijab.
Bridging Divides Instead of Building Walls
The latest FBI annual hate crime report shows anti-Muslim hate crimes in the United States rose 67 percent in 2016 year over year and are steadily increasing. El-Yacoubi says that Muslim women are often targets.
"Muslim women bear the brunt of the hate because they are visibly Muslim," El-Yacoubi said. "I want to remind women that diminishing that visibility is not the answer."
Many nonprofit organizations and groups are also channeling their efforts toward normalizing the visibility of being Muslim. Edina Lekovic, the spokesperson for the Muslim Public Affairs Council, proudly wears a colorful hijab daily and believes systemic change begins with the non-Muslim community.
"Clothing is a symbolic issue, and I think it's unfortunate when Muslim women are used as political footballs," Lekovic said. "There's a larger issue of integration and identity here and non-Muslims have to help us stand against the hate and bigotry."
Motaweh and El-Yacoubi both plan to continue growing their brands in Los Angeles in hopes their clothing lines will inspire other large and small retailers to be fearless when it comes to understanding the lived realities of Muslim women — and showing respect for diverse beliefs and cultures. Through the hard words flaring from pro-Trump forces, Motaweh says one message is very clear:
"With so many individuals coming together around the world to make Muslims feel included and worthy, time will heal our divides."