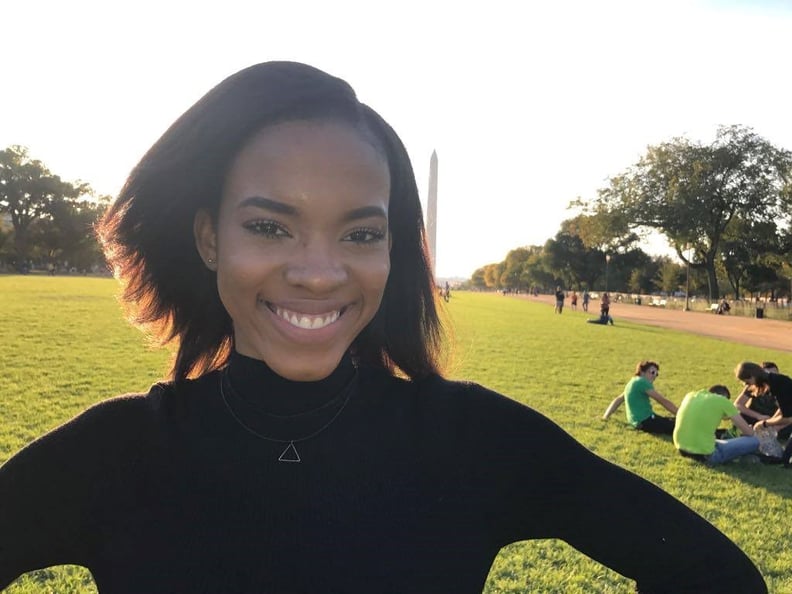 Photos courtesy Neuteyshe Felizor
Photos courtesy Neuteyshe Felizor
Neuteyshe Felizor is a sophomore at George Mason University and a leader in her school's chapter of Students Demand Action.
With just weeks until the critical midterm elections, it's all hands on deck for college students like me. Our future, as well as the future of this nation, is on the line. I wish that my worries ended with wondering what's for dinner (answer: ramen) and how to help my ever-shrinking bank account. Instead, I'm worried about our right to live a life free of gun violence, and determined to demand more of our leaders in Washington DC and in our statehouses.
I know the toll gun violence takes — especially on women and communities of color. Women in the US are 16 times more likely to be killed with a gun than women in other high-income countries. And the crisis is especially deadly for black women. We are twice as likely to be fatally shot by an intimate partner compared to white women. This October is both Domestic Violence Awareness Month and marks the last weeks until midterm elections. It's with both of these things in mind that I demand change.
"It's too late to protect my aunt from what happened . . . it is not too late for other women or men in abusive relationships."
Like too many Americans, I know what it feels like to find out that your loved one was killed by domestic violence. My aunt and I had a complicated relationship. I had always told myself that I would eventually reach out and try to make amends. Unfortunately, "eventually" never came because my aunt was brutally murdered by her husband in September 2017. I now live with regret knowing that I never got to say "I am sorry," "I love you," or even "I forgive you." Sometimes, I catch myself wondering how I could've helped prevent her murder. In coming to terms with the reality that it's too late to protect my aunt from what happened, I realized that it is not too late for other women or men in abusive relationships. While a gun was not involved in my aunt's murder, more than half of women who die by gun violence in America are killed by intimate partners or family members. I used to blame myself for not doing enough, but now, I am determined to tell my aunt's story because sharing it could help inspire the change we need to save lives.
There's no one law that can stop every act of violence. But there are common-sense steps we can take, like keeping guns out of the hands of domestic abusers, that can make a difference. It's with that in mind that I helped to found a chapter of Students Demand Action For Gun Sense in America on my college campus. The fact is that gun violence is preventable. Strong gun laws and a culture of responsible gun ownership can save lives, but we need lawmakers who will work with us to enact change.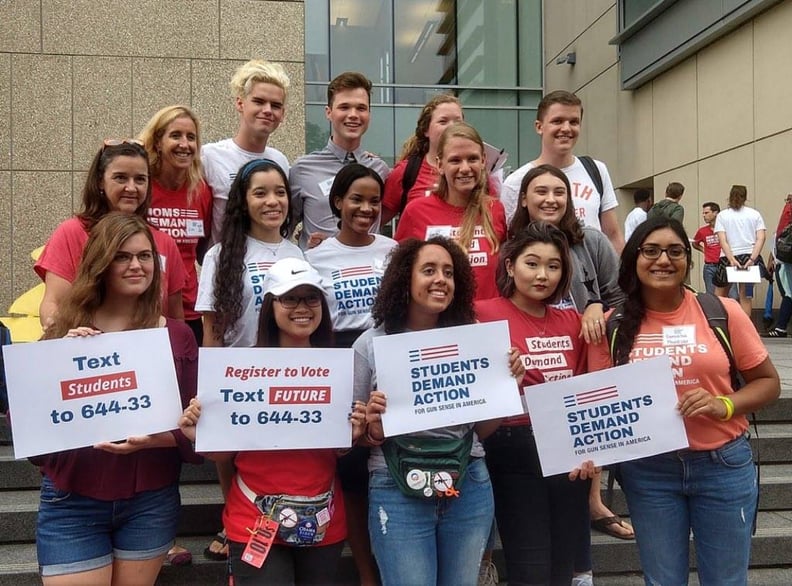 So, I began to speak up. Along with my fellow Students Demand Action volunteers, I have been phone banking, canvassing, and registering voters, all in an effort to do everything we can to elect gun sense candidates. We all have a role to play in changing our world for the better — and every little piece counts.
This election is critical, and lives depend on our voting for candidates who will stand up for gun safety. It's easy to know who to support; you can go to gunsensevoter.org to find candidates who have pledged to vote for gun safety if elected. And if you're interested in getting involved in the gun violence prevention movement — and turning out voters on Nov. 6 — text "READY" to 644-33.
For the sake of our safety, be sure to vote for gun sense candidates on Nov. 6.