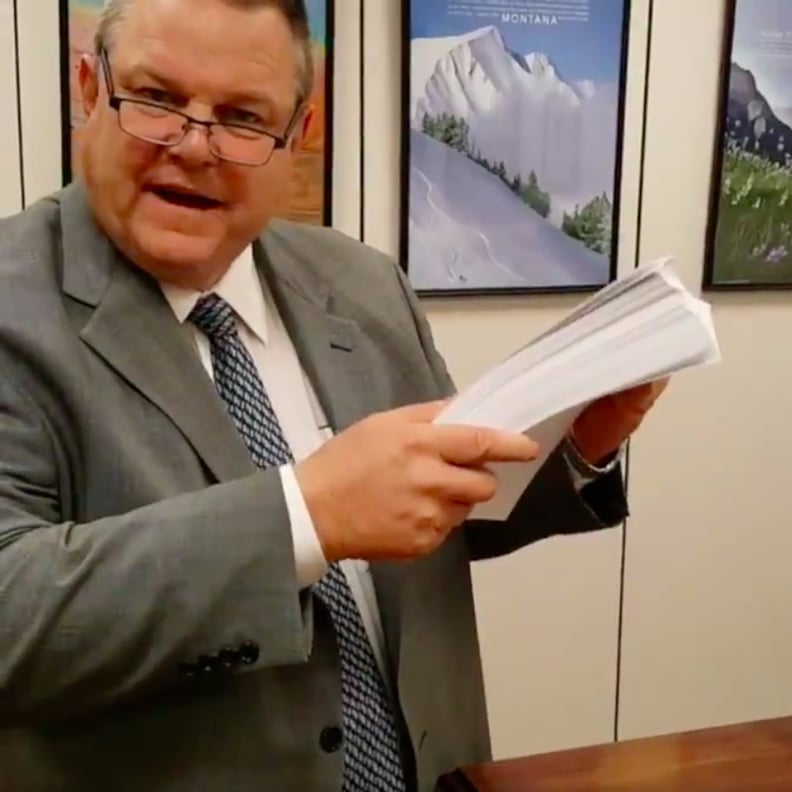 UPDATE: In the early hours of Saturday, Dec. 2, the Senate passed the tax reform bill. The legislation will now go to a conference committee with the House to negotiate a final piece of legislation, based on both the bill passed there on Nov. 16 and the Senate's bill, before it is sent to President Donald Trump to sign.
Original Story: A proposed Republican tax bill has received plenty of criticism for benefiting the wealthy with reforms that could prove detrimental to low- and middle-income families, but it earned even more flak when hard copies were delivered to senators shortly before being called to a vote on Dec. 1. The 479-page GOP tax bill made its way to the desks of voting senators mere hours before a vote on Dec. 1, but the frantic timeline isn't the only thing irking people. Pages of the bill — which will permanently affect tax rates and coverage — were covered in scribbled, handwritten notes, adding and adjusting language of the proposed reform.
Understandably, many senators were furious with the GOP's eleventh-hour edits, which made it impossible for them to actually read the bill they were asked to vote on, let alone grasp the magnitude of proposed reforms. Twitter flooded with complaints the evening of the vote, with senators like Bob Menendez and and Patty Murray uploading photos of their copies for proof. One Montana Democrat, Senator Jon Tester, uploaded a video venting about the GOP's irresponsibility in pushing a bill that was still being written, declaring that voters "deserve better" than illegible handwriting.
Watch Tester's heated rant above, then read reactions from other senators about the scribbled notes on the bill.