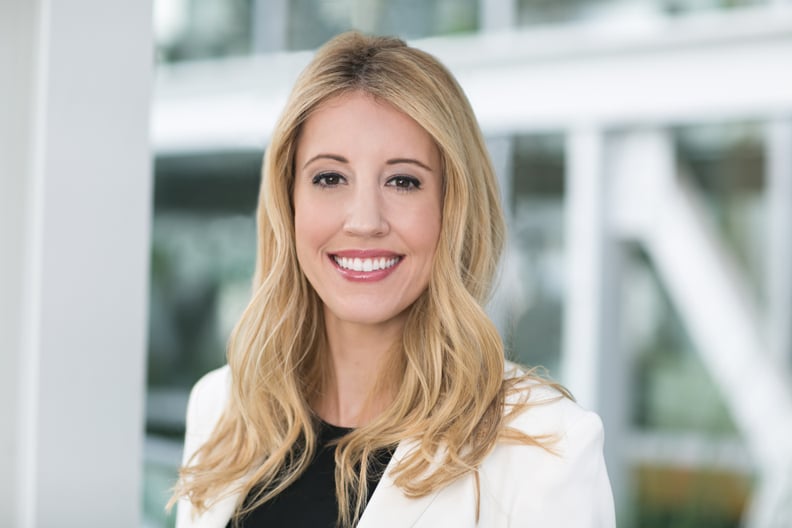 EverlyWell
Lori Greiner
EverlyWell
Lori Greiner
Five months after Julia Cheek filmed her appearance on Shark Tank, on Nov. 27, she finally got to watch it on TV. "I hadn't seen any of the episode," she told me by phone a couple of days later. "I've been really surprised by the positive reaction to the company and to the idea." As founder and CEO of diagnostic testing start-up EverlyWell, Cheek has poured her heart and soul into her business. Now that the episode has aired, she can finally share with the world that her hard work has paid off: EverlyWell now counts Shark Tank panelist Lori Greiner among its investors.
EverlyWell is poised to completely change the healthcare industry as we know it, and judging by the $1 million line of credit Greiner pledged on air in exchange for a five percent stake, corporate America is now keenly aware of it, too. But from where the company's founder stands, the most important thing is making the lives of Americans better in the one way she's found she can: by making it just a little bit easier to understand your health. A transcript of the conversation I had with Cheek on Nov. 30 about EverlyWell, the Shark Tank experience, and her role as a female founder is printed below with light edits, condensed for clarity.
EverlyWell At-home Health Tests from EverlyWell on Vimeo.
POPSUGAR: What was your "eureka!" moment, the one that made you decide to start EverlyWell?
Julia Cheek: I had just turned 30 — maybe 31 — and was working around the clock. I had a great corporate job, but then I started not feeling well. I was getting really tired, I had random aches and pains, I felt like I had some sort of chronic fatigue — but I couldn't pinpoint it. I'd tried a bunch of stuff first before going to the doctor, but then I spent six months in early 2015 going to different types of specialists, all of whom ran all different types of tests. I never got the results and nothing about the tests were on paper; I would never even get a phone call explaining the results to me. I just got an email saying everything was normal. I wasn't even diagnosed! But because I was on a high deductible plan, months later I ended up getting these bills from the labs for hundreds and hundreds of dollars – totaling up to over $2,000 in out of pocket in costs.
I wound up at an acupuncturist — a functional medicine provider — and found out I had a severe vitamin D deficiency, a magnesium deficiency, a B12 deficiency, and that all of my cortisol levels — which regulate your stress and sleep — were completely off. In the end , it was actually a very manageable issue — I just didn't have a proper way to manage the medical system. So I started researching it, and I thought, "This makes no sense; you don't have to invent a new type of lab test. You just have to use technology to make accessing testing easier for consumers in a way that's still accurate and regulatory compliant."
So I left my job in July of 2015 and immediately started the company. Everyone's always like, "Wow, that sounds pretty radical!" But I've known since business school that I wanted to start a company and had never come across that idea that I felt like I could commit my life to, that I was passionate about and felt like it was the right time to hit the market with. So I needed that intersection, and once I had it, I was like, "I have to do this. I will regret it for the rest of my life if I don't try to do this." There's this whole concept of founding a company and having it sell for a billion dollars, and that of course has happened, but I think the reality is that these things take years. It takes day after day of getting to the next step. So if you're not totally passionate and feel like you're changing the world with what you're doing, it's not going to be worth it.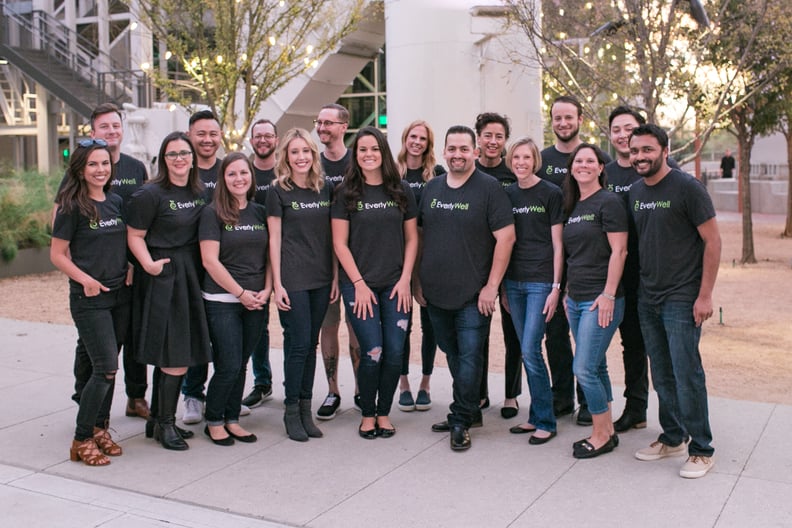 PS: How did you end up pitching the panel on Shark Tank?
JC: I'm a big Shark Tank fan and I've watched for a number of years. One of our investors, Halle Tecco (the founder of Rock Health, a significant angel investment fund) is actually the person who tracks and publishes the Shark Tank deal database. So she had approached me, along with another board member, and said, "Hey, we really think you should think about doing this — we have a consumer product, and people don't even know that this option exists for lab testing. And, by the way, it'd be great to have a Shark on board." So I ended up applying. You submit a 20-page application — this happened in March — and I was contacted by a producer about two days before the application date. I'd already been thinking about doing it, but they reached out and said, "Hey, we would encourage to apply" — so I did. It took about 15 to 20 hours just to complete the application, and then from there you do a video pitch application and then a phone interview and a number of filmed pitches and you work with your production team all the way until you get to filming. And then you do a dress rehearsal when you arrive on set — not with the Sharks, but you know, a pitch on set once you're there. And that was in June.
I don't know the exact statistic, but the show receives well over 100,000 applicants per season. So to even get the chance to film . . . you know, you go through the process and it takes so much time, but you can't rely on anything because it's such a low probability that you make it filming, and it's an even lower probability that you make it from there to airing. But we were really committed; we felt like the audience for Shark Tank is where we wanted to tell our story and to have the opportunity to pitch to these incredible people. I was targeting Lori and Mark, but getting a Shark involved in a consumer product in a really challenging space like health care . . . I just felt like that was a huge opportunity.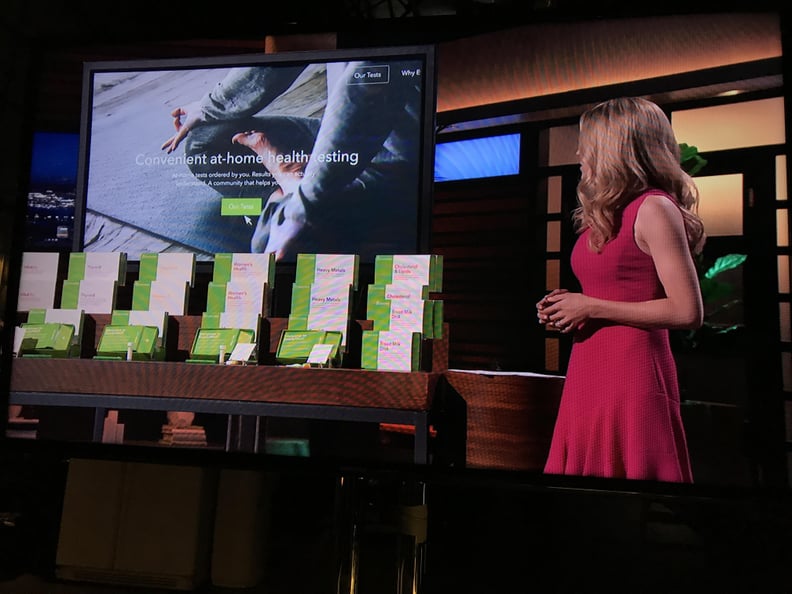 PS: So you were targeting Lori!
JC: I was! I was targeting Lori and Mark. The guest Shark that I didn't know would be on the show until right before, Rohan Oza . . . his background is obviously in consumer brands, and he's part of a venture firm actually based out of Austin. So once I found that out, I was like, 'Oh, well, maybe Rohan would be great as well." But from the typical Shark pool, I was really excited to try to convince Mark and Lori. So that's one of the reasons on the show you see me accept so quickly — because, well, first of all, she was the only Shark in. But I felt like her brand, how she understands consumer products, how she understands retail and marketing and packaging and messaging — I just felt like we'd be crazy not to get her on board. She's so authentic and in touch with her consumer base — and with the American consumer! It's a really great relationship to have, to get to work with her. She's been amazing so far — she called in to the watch party that we had on Sunday night, which was so fun, and she's obviously had a couple great Facebook videos and some other things that have been super helpful.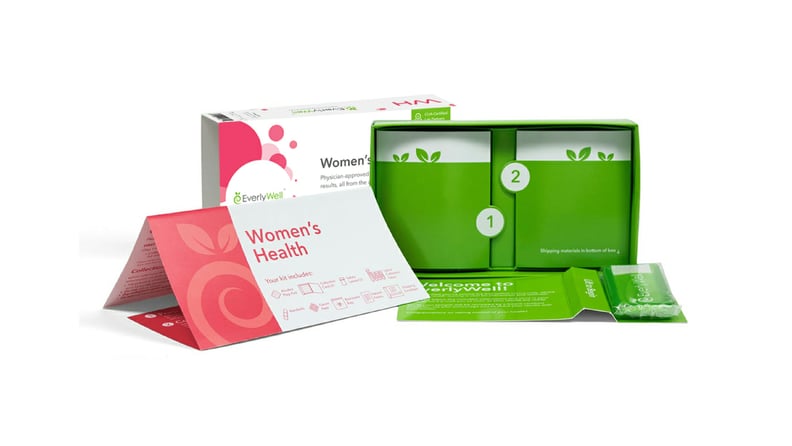 PS: I'd love to hear a bit more about the STD testing kits you mentioned in the episode and how those work.
JC: We currently have two STD panels — it's a seven-test comprehensive panel — one male, one female. What's really great about that product is that it's $189, but that includes, at no extra cost, a telemedicine physician consult and a prescription if your test comes back abnormal and if relevant for your particular infection. That's a big cost saving for many people, and it's totally private and anonymous. We launched that product in February and it's quickly grown to be one of our top three bestsellers. For us, our goal across the board is to to get the prices down on our tests, to pass that along to the consumer — but it's also to provide products that can actually change the outcome of health. So whether that's reducing STD rates, improving heart health . . . things like that, that's where I get really passionate.
From a demographic standpoint, the test is heavily male — and obviously a little on the younger age demographic. But think about it; for college kids, it may be that you can go to a clinic, but many people don't go, as it's something that they want to keep private. They want to have access to their own information on their own terms, and the more that we can encourage this, the better. Next year, we'll be launching individual STD markers, so if you only wanted an HIV test, for example, you'd be able to get that. But the product is a great example of how can we bring things direct to consumer, physician reviewed and approved, at a reasonable price point — and the consumer gets to control the decision-making around how they want to use and access the test.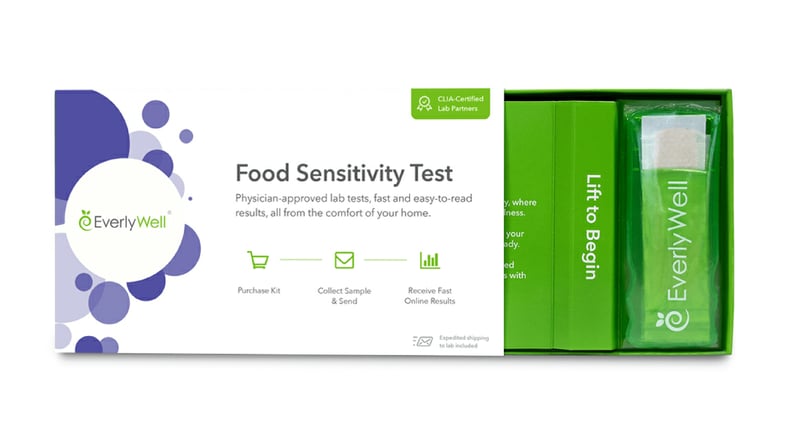 PS: You also mentioned a new offering in the genomics space — what's the current status on that?
JC: In July of this year, we launched a DNA partnership with Helix. Helix is an incredible company backed by Warburg Pincus that essentially allows you to get your DNA sequenced once at a really reasonable price, and then query that data through different partners that Helix has on its platform. We've actually developed our own genomic panels that are thematically combined with our biomarkers tests based on that data. We have three right now: a food sensitivity plus, a metabolism plus, and a breast milk DHA test. What's so huge about this is that when you get a panel done, that's just data from a point in time. It's infinitely more helpful to have both the point-in-time data as well as your underlying genetic predisposition. Because if you just have the genetic data, it's important information to help inform your lifestyle — but if you have the genetic data AND you know exactly what your current labs are, you can then actually start to put together a really good plan for how you're going to manage your health.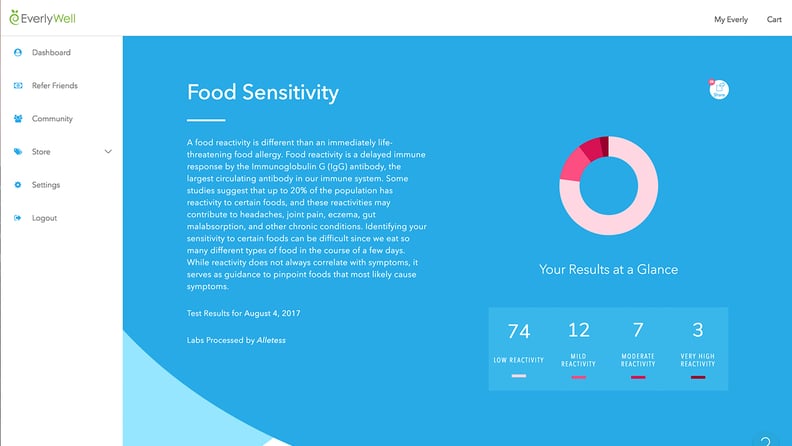 PS: So what's next for EverlyWell, now that you've got Lori on board?
JC: We ended up closing the deal with Lori on slightly different terms and actually just signed our series A term sheet, which will close by the end of the year — we're really excited about that. On the show, you heard me say we had done about $2.5 million in sales in about a year — and now we will do, just in 2017, about $6 to $7 million in sales. So the numbers are quite different! We're closing out today, but we're actually 99.9 percent sure that we're going to end this month as a million-dollar month for November, which is really exciting. But the main next step is to get to two-and-a-half times growth next year through a multichannel strategy. Ninety-nine percent of our sales are done through EverlyWell.com, and we really want to get these kits on shelves where people live and work, accessible through their physicians, accessible through their employers, and that sort of thing. We also want to really expand our test menu, so wherever people are, in whatever phase of their life, we've got them covered. If they're considering having a child, how do we ensure that they can have all kinds of testing options, pre- and postpartum? If they're pre- or postmenopausal, how can we make products that can help manage their hormones? These are some of the strategic developments we're looking at in the next year. We're also looking at how can we really improve the technology platform. We have beautiful custom results, but we want to help integrate those results so that they'll automatically be sent to an individual's doctor.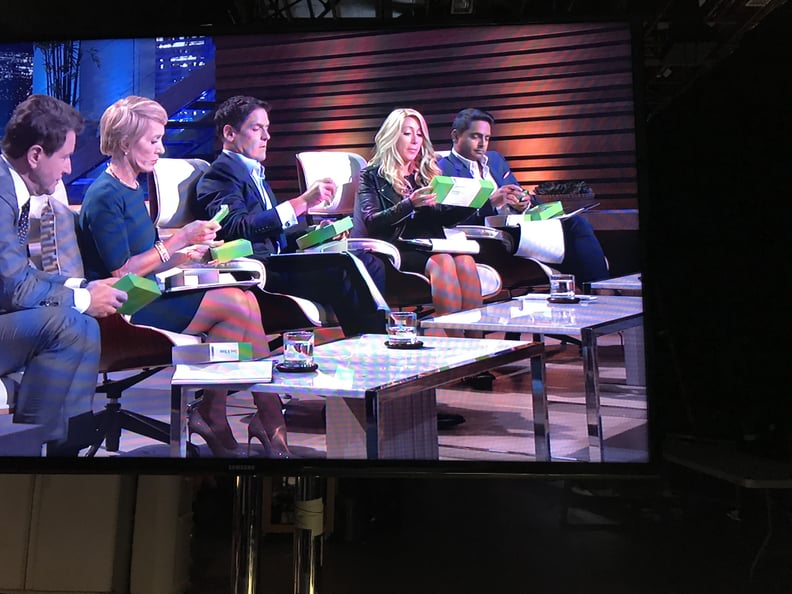 PS: And what about integrating EverlyWell into existing health plans and coverage?
JC: We're actively working on enterprise partnerships with healthcare plans, self-insured employers, clinical trial companies, and corporate wellness groups. And the reason for that is that there's an extremely low rate of lab testing compliance. It's a little bit hard to gauge nationally, but anywhere between 30 to 40 percent of lab tests that are ordered by doctors are never fulfilled. So there's this huge opportunity to empower individuals for three reasons. It's super inconvenient, people don't know how much it's going to cost, and then once you do it, you have no idea whether it mattered or not. We saw these problems, and so did others — and that means that a lot of big companies are now approaching us and saying, "Hey, can you help manage this with our consumers and get them excited about this and engaged? And we'll pay you to do that." So we absolutely are focused on the consumer access and adoption of certain consumer behavior around that testing, but you'll start to see us work with companies that can really broaden our scale and allow us to do that in a really big way.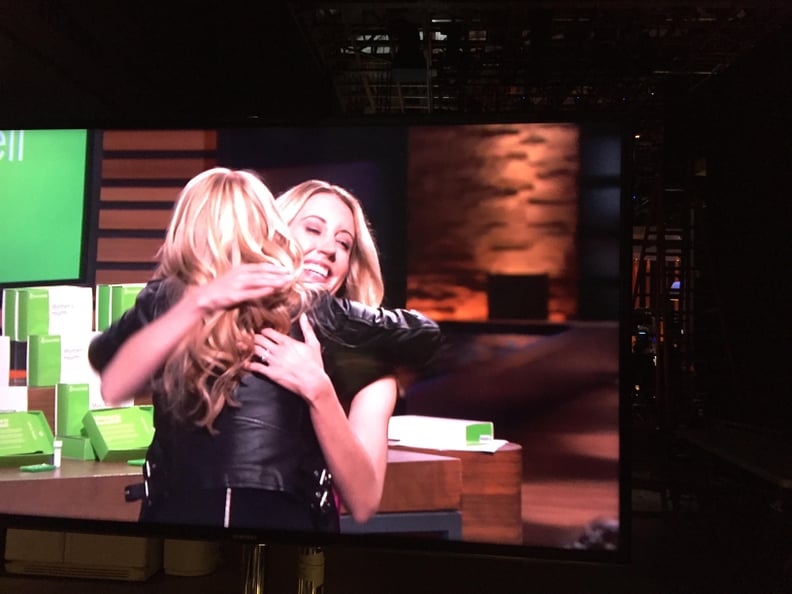 PS: Finally, who's your biggest entrepreneurial role model, and what would you recommend to other women looking to get into business?
JC: I'm going to go ahead and say Kat Lake, the founder and CEO of Stitch Fix. She's a friend of mine from business school. I just think the way that she has managed the building of Stitch Fix is truly remarkable. She built her business smartly, it was quick, she never gave up — and I know her personally, so it's a little weird to say she's my role model — but she's been someone that I would love to model our path after in what she's been able to do.
Being a female founder is particularly challenging, and there's been more and more narratives being drawn around female founders and entrepreneurs. It's so important that we're bringing all these narratives to light, but if I'm reading it and I'm not a founder, I'd be like . . . "Why would I ever do this?" But it can be amazing, and I want to encourage people to do it. I would love for women to know it can be amazing and rewarding and it can be the best career path in the world — and not to get discouraged by what you read, to really encourage people to build the life and the business you want.