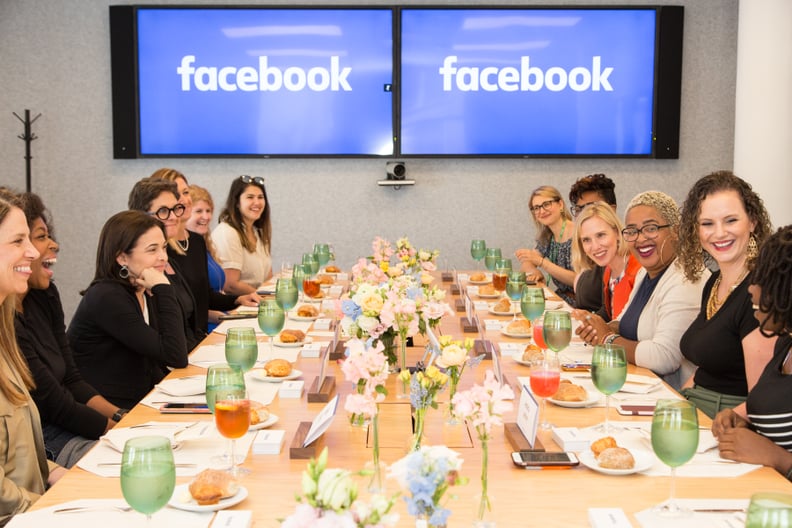 Courtesy of Facebook
Courtesy of Facebook
The internet has made it so that our social lives are virtually inescapable, encouraging us to spend the hours when we're not actually with friends looking at them from a distance and creating a Minority Report-style layer of intimate knowledge above and beyond anything that existed before the invention of social media. So, when Facebook announced that its new goal was to "bring the world closer together" — well, for many, it wasn't an overtly appealing proposition.
That being said, it also wasn't an accident that founder Mark Zuckerberg chose to deliver the news at a conference jam-packed with people who run some of the most influential groups on the site. It's those "power admins," who were brought together in late June at the first ever Communities Summit, that the mission appeals to. And it's those people who will ultimately make it the Facebook users who benefit from the seismic shift in strategy, which could ultimately result in a much more tolerant, helpful, and essential version of Facebook than the one we now know.
It's for this very reason that on July 7, a group of seven women gathered around a table in a conference room at Facebook's NYC office for a casual lunch. Seated in the middle was Sheryl Sandberg, the company's COO and a fierce advocate for women in the workplace. "You guys are the mission," Sheryl Sandberg told the women over a meal of grilled salmon and fingerling potatoes. "I would love to hear from you guys. What's working? What's not working?"

The seven women were all affiliated with different organizations and were flown in from locations across the country. What they all shared, however, was the fact that they all served as power admins for their respective organizations. The remit ranged from groups bringing together the wives of prisoners to providing support to those suffering from mental health issues to creating a forum for an open and honest dialogue about race, and everything in between. And what emerged from all of the stories, questions, and bonding over the hour-long session was one very clear fact: Facebook groups are essential for thousands, if not millions, of women around the world. This figure is no exaggeration: while the average Facebook user is a member of only 30 groups, over 100 million users engage with "meaningful communities" on a regular basis. And at the Communities Summit, Zuckerberg revealed that the goal is to get that number up to 1 billion — a figure which can only be realized by strong leadership, engagement, and structure from community leaders.
"We have people in there who say that they feel more like they are in a church in our Facebook group than when they walk into the building of where they worship."
It's a challenge that Facebook is meeting head-on, making moves to support and empower the admins who will shoulder much of the burden of each group's upkeep and encouraging them to embrace their newly appointed role as leaders. At one point, an admin expressed hesitance at wanting to call herself a leader. She demured, saying she had just come up with "an idea," not realizing it would grow into a more fully fledged movement. "No!" Sandberg responded, "You are a founder, and a leader. I'm serious. You say it, and you say it proudly. I'll say it about you, and you say it about you. You are a founder of something that really matters, which touches a lot of lives. And I'm proud of you for doing that. I want you to be proud of you for doing that."
It's this sentiment, and the passion behind it, which gives hope to the many individuals who use Facebook groups each and every day as an outlet for their frustrations, as a megaphone for their successes, and as a method for enacting meaningful social change and dialogue. It's also the place where you can discover that you aren't alone and learn from those who may be in similar positions — and that can mean the difference between life and death for those isolated from support groups that can help keep them grounded. Elizabeth Behrens of Be the Bridge to Racial Unity says the safe space provided by a private group is not unlike the feeling of a entering a religious community. "We have people in there who say that they feel more like they are in a church in our Facebook group than when they walk into the building of where they worship. Because they feel like, 'Oh, these are people who are actually living out what they say they believe.'"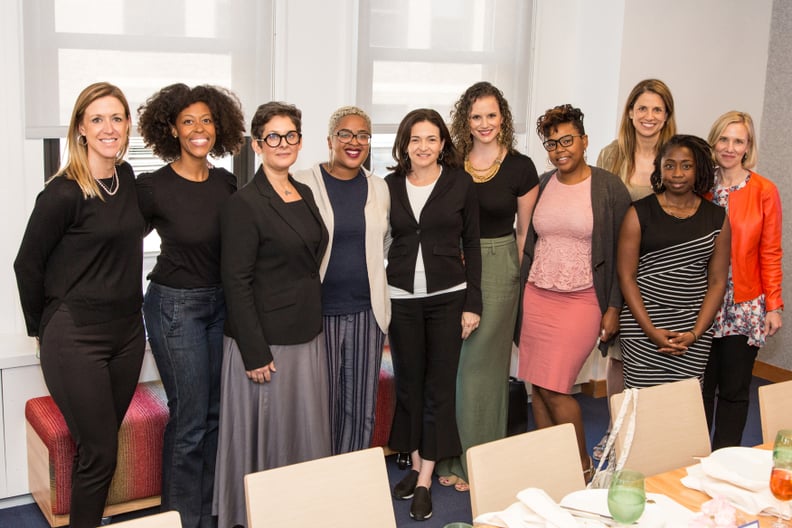 To a casual Facebook user, the work these groups do and the impact that they have is not always visible. Not every group can have the footprint of a juggernaut like Pantsuit Nation, but it served as a great model for what the group function could be with the right amount of love and attention. Though recent years have seen an onslaught of awkward, pyramid-schemey groups flooding our notifications and encouraging us to support someone we haven't seen since elementary school, the Hillary Clinton-centered group was a turning point for the wider mission of the platform's capabilities. Now, there's a whole underbelly of the public-facing Facebook News Feed that never makes it to the surface, and for so many users, that's the part that means the most.
"You think you're the only one, from not liking your hair to wanting to build a bridge to another religion to waking up paralyzed, because most people don't know anyone else."
These forums are also the most heavily moderated by their administrators to ensure that each and every comment is within the confines of what the members will deem acceptable, and that members are joining the groups for the right reasons. And it can be a awful lot of work, as the founder of the Pantsuit Nation, Libby Chamberlain, can attest. On Election Day, members began posting photos of themselves donning pantsuits at their polling places, at a rate of thousands of posts every couple of minutes — all of which needed to be vetted. "We have over 20,000 posts that are waiting to be approved," Chamberlain told The New York Times. "We have dozens of moderators and they can't keep up." It takes a village, and a really strong moderator with a plan, to make a group work.
For Behrens at Build the Bridge, that means screening each and every member who wants to join the group and ensuring they adhere to a strict code of conduct. The organization went so far as to institute a three-month waiting period for new members after being admitted before they are allowed to enter into conversation with the other members, making sure that they understand how it is that the dialogue takes place in the group and they are able to keep the tone amicable and productive. "It's a lot of moderation, as needed," Behrens says, "But really we've found that three months greatly cuts back on the amount of moderation we have to do."

Many of these groups aren't just limited to the confines of Facebook. Sisterhood of Salaam Shalom, which works toward garnering harmony between Muslim and Jewish women, has 95 separate chapters made up of 10-20 members per city — many of which meet in person, too. But it's the online component that allows them to connect with people who may not have the access or ability to discuss the issues they're dealing with in person.
The Sisterhood's Amanda Quaraishi calls the progress that's made on both the online and in-person fronts a "beautiful destruction" of the wall between two traditionally separate groups. She points to the bifold approach as essential for the group's work, both in the sense that they provide an additional outlet for their members or those who want to work towards the cause. "For women who are in places where they are more remote, where they don't have access to a chapter, the Facebook group is their lifeline," Quaraishi says, "That's where they go to communicate with their people about their fears."
And for Facebook, that's the ultimate goal. "You think you're the only one," Sandberg says, "From not liking your hair to wanting to build a bridge to another religion to waking up paralyzed, because most people don't know anyone else." The social media giant wants to remove that isolation from the equation entirely, uniting everyone in the things they have in common and creating an open forum for all of its users. And that, as a goal, is one we should absolutely all be striving for.