President of the United States Says F*ck It, Looks Directly at Solar Eclipse
After months of anticipation, the solar eclipse finally made its way across American skies on Aug. 21. For those who chose to witness the rare occurrence with their own eyes, there were tons of ways to do so — from cereal boxes to paper glasses to pinhole projectors, the internet was awash with (sometimes dicey) DIY tips in the lead-up to the event. It should come as no surprise that there was one individual who did not feel it necessary to follow the NASA-and-scientist approved guidelines: President Donald Trump.
As crazy as it sounds, the president was caught on camera staring directly at the sun, a move that is inadvisable most of the time and absolutely ridiculous to do when an eclipse is underway. Even for someone as anti-science and anti-logic as Trump, it was a quite a sight to behold. Melania and Barron were also with the president on the balcony, but neither his wife nor his son seemed interested in risking their eyesight by looking at the event without any protection on their eyes. Trump was later photographed wearing paper glasses, seemingly having come to his senses after doing something so ungodly stupid.
Ahead, see the President of the United States witnessing a once-in-a-lifetime event — in a way that only Trump would.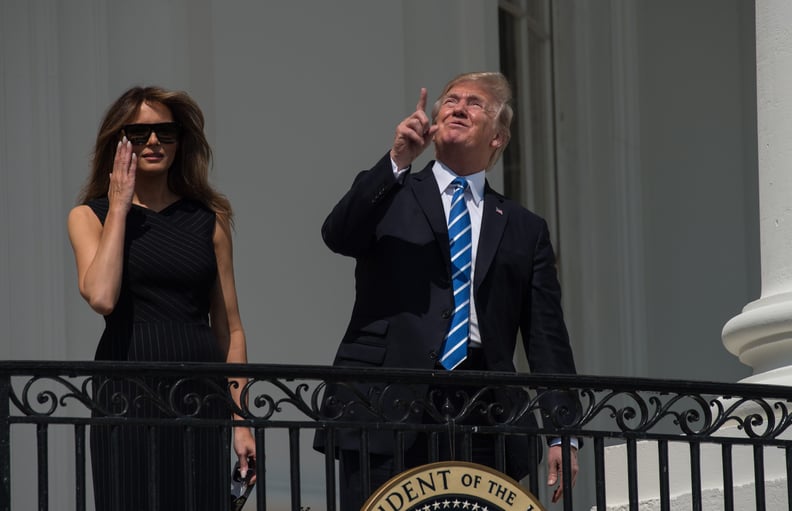 Aren't you not supposed to be able to see it without glasses? I see it! Take off your glasses and look, Melania!