Trump's Biggest Problem Isn't the Media — It's Homophones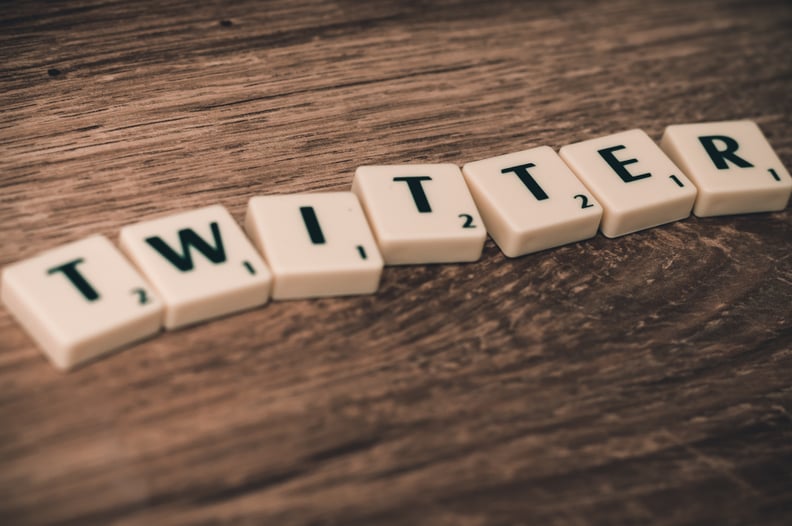 Flickr | Jeff Djevdet
Stocksnap | Wilfred Iven
Flickr | Jeff Djevdet
Stocksnap | Wilfred Iven
President Donald Trump often takes to Twitter to broadcast the inner workings of his mind to the women, men, and children of Planet Earth. And sometimes what he types isn't quite what he intends . . . so despite being the leader of the free world, he deletes the tweet and tries again.
But the longer Trump is in the White House and the more pressure that is placed on the former real estate developer and reality TV host, the more these flubs seem to be happening. So much so that it's starting to feel an awful lot like the real thorn in Trump's side isn't the media or the much-decried leaks in his revolving-door White House — it's the grammar school-level concept of the homophone. Defined by Merriam-Webster as "one of two or more words pronounced alike but different in meaning or derivation or spelling (such as the words to, too, and two)," homophones also happen to be the one thing that will never, ever be caught by a standard spellcheck program. As multiple spellings are correct, it wholly falls on the author of a sentence to ensure that the correct spelling is employed . . . and for Trump, that seems to be a bit too much of an ask.
While a mistake of this kind can absolutely be chalked up to human nature when it happens a couple of times, it's an alarming indication of an individual's mental state when it happens on a near-weekly basis. And it's not just homophones, either, or words like "covfefe" or "tapp." It runs over to a "this is how it sounds, so that must be how it's spelled" mindset, one that's solely based on acting on impulse, which is frankly inexplicable for someone who has ready access to the nuclear codes. The most Pavlovian part of the whole thing, though, is the fact that we're talking about someone who came from a public-facing life and has been under scrutiny for years. And yet, in all that time, he has never learned to revise his own thoughts before word-vomiting into the internet.
It's also very telling of a deeper, darker insecurity that drives the president to act in such impetuous ways. And while the Goldwater Rule bars us from having someone with professional psychoanalytical abilities weigh in, these erratic outbursts that aren't kept in check by a self-editing id are enough to make the average individual wonder if an impulsive ego can override the boundaries of the rules our Founding Fathers put forth.
As it stands, though, there isn't much recourse for sending a typo-ridden tweet. The president's behavior warrants close attention, but for now the only thing we can do is point at the tweets and laugh at the most powerful man in the world being baffled by homophones. And while Trump may have removed a lot of the evidence of his aversion to self-editing, the internet is rich with screenshots and analysis that will ensure that gone will never be forgotten. Behold some of our president's greatest (spelling) hits.
HEEL VS. HEAL
HEAR BY VS. HEARBY VS. HEREBY
DUMMER VS. DUMBER
PAYED VS. PAID
All of the phony T.V. commercials against me are bought and payed for by SPECIAL INTEREST GROUPS, the bandits that tell your pols what to do

— Donald J. Trump (@realDonaldTrump) March 7, 2016
THEIR VS. THERE, TO VS. TOO
UNPRESIDENTED VS. UNPRECEDENTED
COUNCIL VS. COUNSEL
So many people are asking why isn't the A.G. or Special Council looking at the many Hillary Clinton or Comey crimes. 33,000 e-mails deleted?

— Donald J. Trump (@realDonaldTrump) July 22, 2017
LOOSE VS. LOSE
Ted Cruz is totally unelectable, if he even gets to run (born in Canada). Will loose big to Hillary. Polls show I beat Hillary easily! WIN!

— Donald J. Trump (@realDonaldTrump) January 31, 2016
HONERED VS. HONORED
THERE VS. THEIR, WAIST VS. WASTE
JUDGEMENT VS. JUDGMENT
Hillary Clinton is not qualified to be president because her judgement has been proven to be so bad! Would be four more years of stupidity!

— Donald J. Trump (@realDonaldTrump) May 22, 2016
LEIGHTWEIGHT CHOCKER VS. LIGHTWEIGHT CHOKER