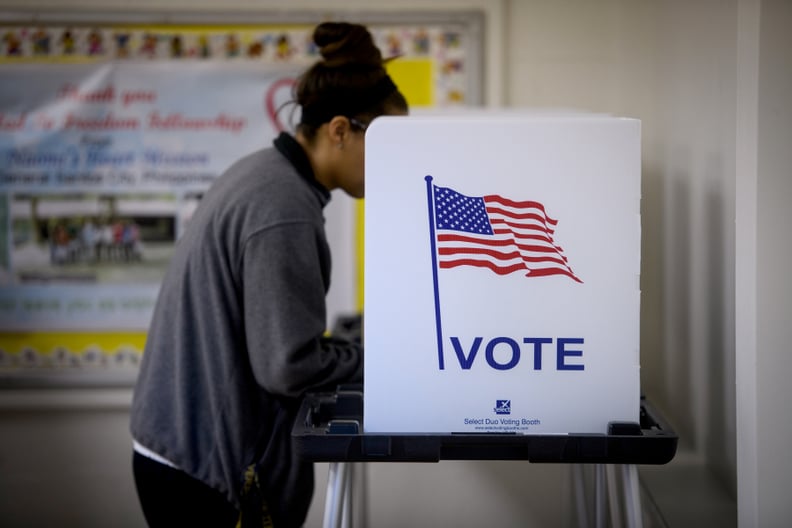 Getty | Justin Merriman
Photo courtesy Tasos Katopodis
Getty | Justin Merriman
Photo courtesy Tasos Katopodis
Nearly a year and a half away from the 2020 election, politics is already a part of the daily conversation in America. Being an active participant in our democracy is trending. We're even seeing more and more brands get involved with elections, encouraging their employees and consumers to make their votes count.
Expect to see companies start nudging you to make your vote count in the upcoming election.
These "corporate civic responsibility" initiatives are a good thing, because one of the biggest social challenges in this country is the lack of voter participation. The United States ranks 26th out of 32 developed democracies in terms of percentage of eligible voters who show up to vote in key elections. On average, less than half of the eligible population vote in midterm elections and more than one-third don't vote in presidential elections. We cannot have a fully functional democracy when such large swaths of the population aren't represented. During a panel on civic responsibility last month at Eaton House DC, actress and activist Kerry Washington said that the morning after the 2016 election, she was flooded with messages that said things like, "Olivia Pope, you have to save this and us and our democracy." While the messages may have been playful, Kerry noted that we cannot expect heroes to come in and save the day — rather, we must create a culture of voting and civic engagement in our country.
Businesses are important forces for this type of social change. They both reflect and drive consensus around key issues, particularly as it relates to civic engagement. They are also uniquely positioned to help new voters feel welcomed and celebrated in our elections. They can reach employees and consumers easily, inexpensively, and with messages they know will resonate. Companies can send emails that remind employees to vote or post to social media to remind consumers; they can share links to help voters register, request an absentee ballot, or find their polling place; or they can ensure employees have the tools they need to vote and host events to celebrate the election.
There is so much brands can do to get more Americans — and more women like us — to the polls. In a case study Sofia Gross and I recently published for Harvard, we found that these massive mobilization efforts help drive record voter participation rates in the 2018 midterm elections. Social media giants like Snapchat, Facebook, Spotify, and Twitter registered millions of new voters, and brands like Gap, Levis, and Target encouraged people to get that "I Voted" sticker. Entertainment giant Endeavor threw an early vote block party in Nashville with a performance by Sheryl Crow. Patagonia went so far as to close all their US stores and give employees Election Day off. The message from these companies was clear: it doesn't matter who you vote for, just make sure you vote.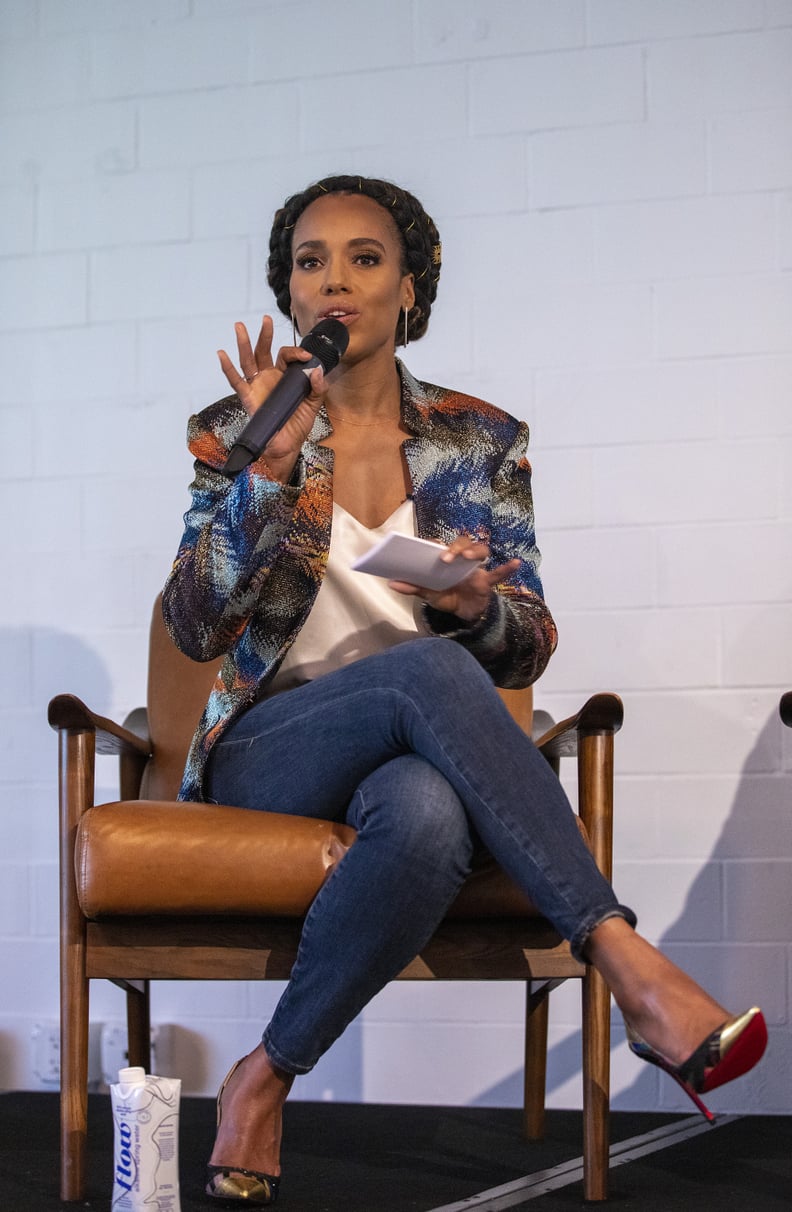 As Kerry Washington highlighted during that event, "It is great to hear [brand and workplace leaders] talk about this civic engagement also being led by the employees at these different companies, rather than having a top-down approach. This helps model a true democracy and to encourage employees to determine how they individually engage civically. To have this type of energy around democracy is really exciting."
The corporations that leveraged their brands to encourage consumers and employees to get involved in our democratic process found they could engage in ways that were true to their brand, inexpensive, and nonpartisan. In addition to being good for democracy, it was good for business. Consumers want businesses to engage in positive social initiatives — and employees want to work for companies that do.
Whether you're on the job, scrolling through your go-to social media platform, or shopping your favorite brands, expect to see companies start nudging you to make your vote count in the upcoming election. If you lead a company, consider making meaningful efforts to encourage and remind your employees to vote. And if the places you work or shop aren't delivering a little extra encouragement to cast a ballot, nudge them right back. Changing the culture around voting in this country is a big lift, but requires the small, daily efforts of its citizens to make this happen. As Kerry Washington said, "The most important thing is that we are all equals in this great democracy, and democracy only works if we all show up."