Chrissy Teigen's Cheesy Green Bean Casserole
Cravings by Chrissy Teigen
Notes
Omit the salt if you're using cured ham.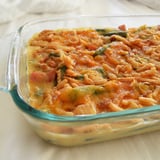 Ingredients
4 cups chicken broth or water
2½ cups fresh green beans, cut into 2-inch-long pieces
2 (10 oz.) cans of low sodium cream of mushroom soup
¾ cup half-and-half
1 teaspoon garlic powder
½ teaspoon kosher salt
½ teaspoon freshly ground black pepper
8 oz. uncured ham, cubed
½ cup onions, diced
2½ cups shredded cheddar cheese, divided
1 cup canned French fried onions, divided
Directions
Preheat the oven to 350°F. Bring the chicken broth to a boil in a small pot, add the green beans, and cook until tender-crisp, 5-6 minutes. Drain into a bowl, and save the chicken broth for another use.
In a large bowl, whisk together the mushroom soup, half-and-half, garlic powder, salt, and pepper. Stir in the cooked green beans, ham, onions, 2 cups of the cheddar, and and ¾ cup of the fried onions.
Spray a 10-x-12-inch baking dish with cooking spray, and add the mixture to the casserole. Sprinkle with the remaining ½ cup cheddar, and bake until bubbly and crusty, 40 minutes, adding the remaining ¼ cup French fried onions during the last 10 minutes of baking. Remove from the oven, let sit for 5 minutes, and serve.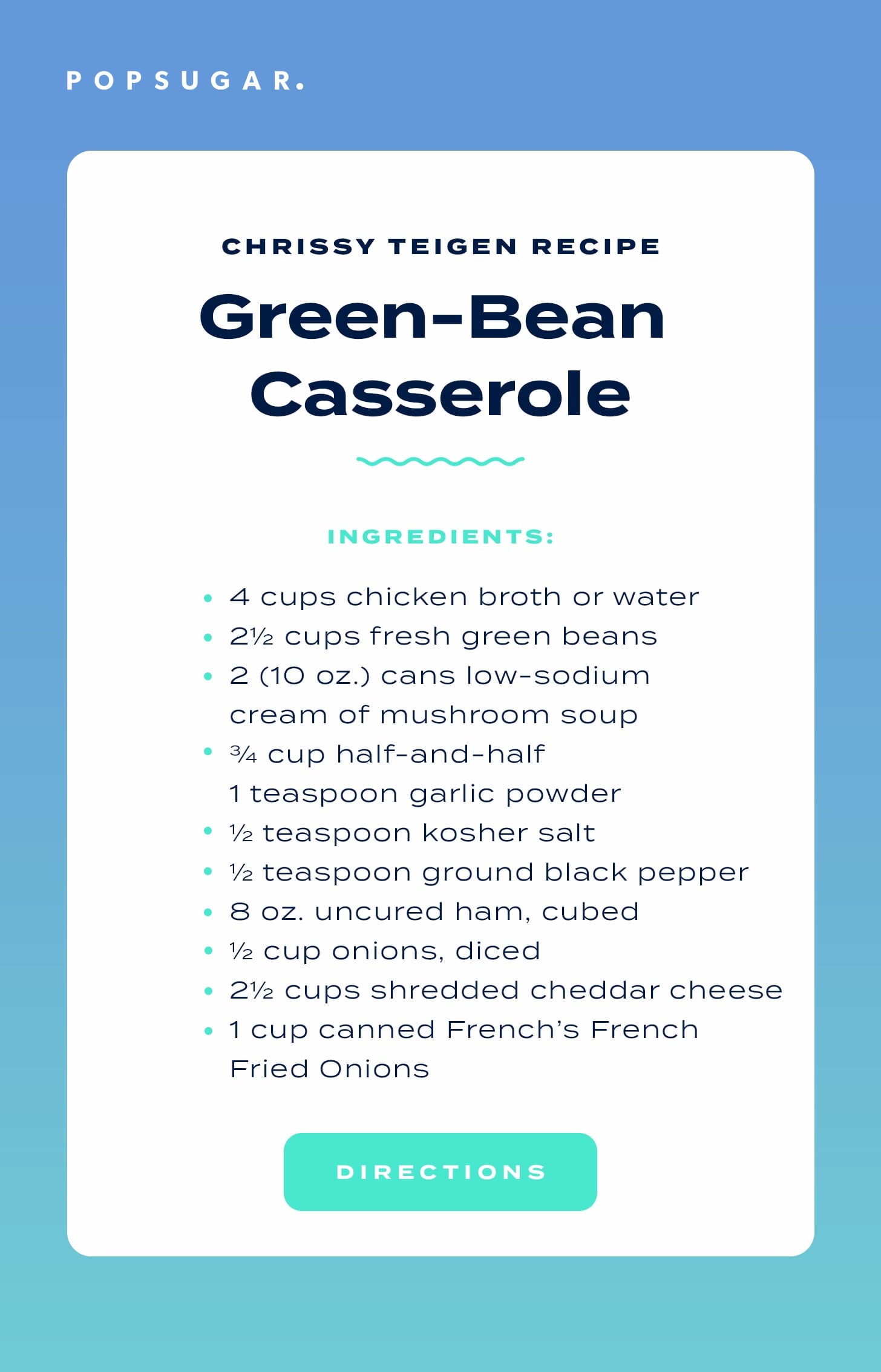 Information
Category

Side Dishes

Yield

8-10

Prep Time

20 Minutes

Cook Time

1 Hour

Total Time

1 hour, 19 minutes, 59 seconds