Almond Joy Protein Muffins
Original Recipe
Notes
The filling ingredients are coated in cocoa powder before being added to the mixture to promote an even distribution of filling in the final product. You can skip this step and add the filling ingredients to the batter as is, but you may find that they sink to the bottom of the muffin when added this way.
You can make this recipe vegan by using Kodiak Cakes Plant-Based Flapjack and Waffle Mix [1] and substituting the chicken egg for a flax egg or another egg substitute.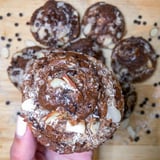 Ingredients
1/4 cup sliced almonds
1/4 cup unsweetened shredded coconut
1/4 cup mini chocolate chips
4 tablespoons cocoa powder
2 cups Kodiak Cakes Power Cakes Buttermilk Flapjack and Waffle Mix
2 cups water
1 egg
1/2 tablespoon pure maple syrup
Pinch of sea salt
Directions
Preheat oven to 350°F and spray a 12-muffin tin with nonstick cooking spray.
In a small bowl, combine the sliced almonds, shredded coconut, mini chocolate chips, and one tablespoon of cocoa powder until the ingredients are evenly covered in cocoa powder.
In a medium-sized mixing bowl (or large measuring cup), combine the pancake mix, remaining cocoa powder, water, egg, maple syrup, and salt until a smooth batter forms.
Add the cocoa-covered almonds, coconut, and chocolate chips to the batter and fold gently until almost fully incorporated.
Scoop the batter into the muffin tin. Fill 3/4 of the way to the top.
Sprinkle additional coconut, almonds, and chocolate chips on top.
Bake for 17 minutes or until the muffins are fully cooked through.
Remove from oven and let cool.
Top with vegan chocolate sauce [2] or enjoy as is!
[3]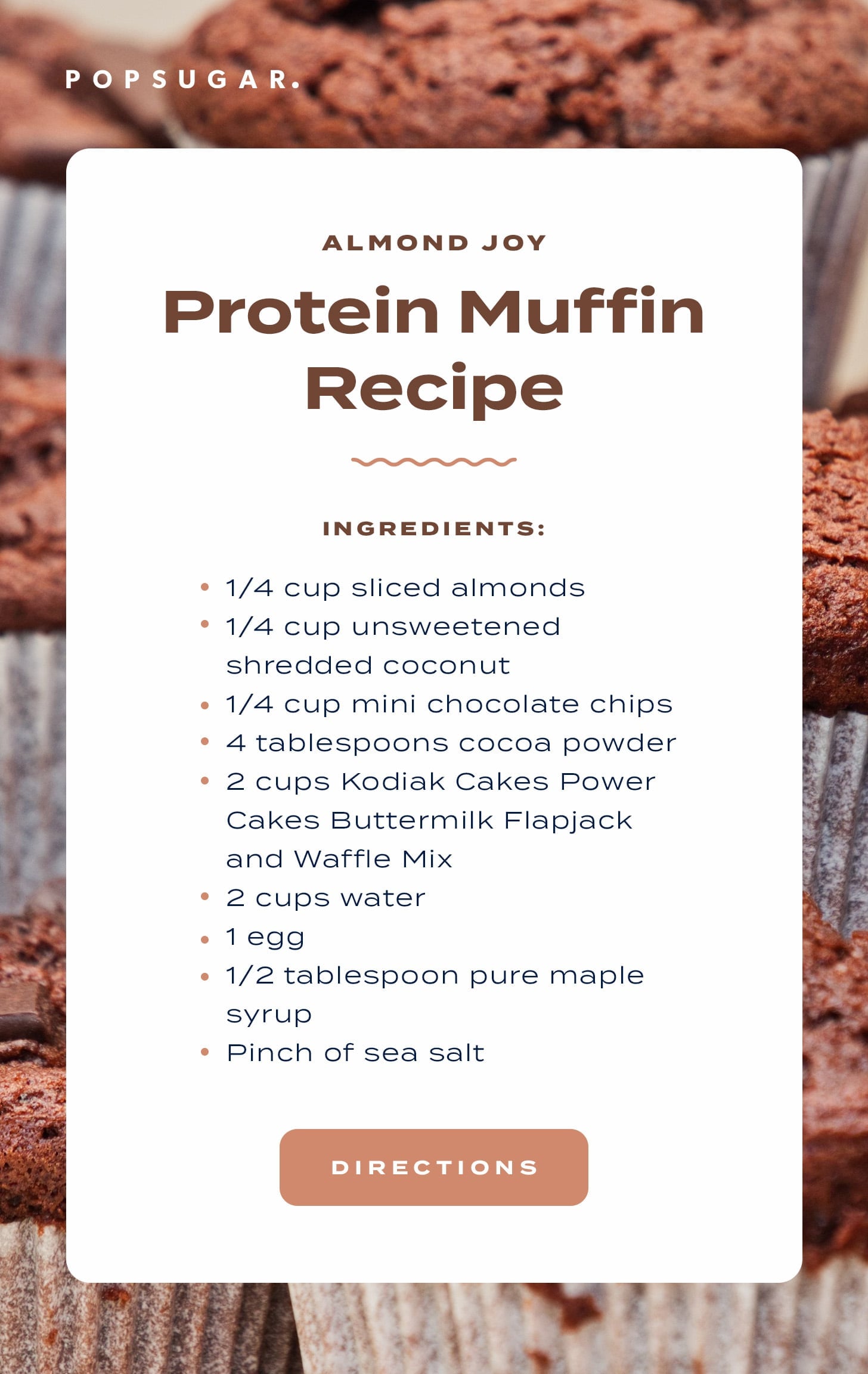 Information
Category

Breakfast/Brunch

Yield

12 muffins

Prep Time

15 minutes

Cook Time

17 minutes

Total Time

31 minutes, 59 seconds