Ain't nuthin' but a hound dog . . . umm, make that 26 hound dogs. For the first set showing on Monday night at MSG, the Hound Group kicked things off right!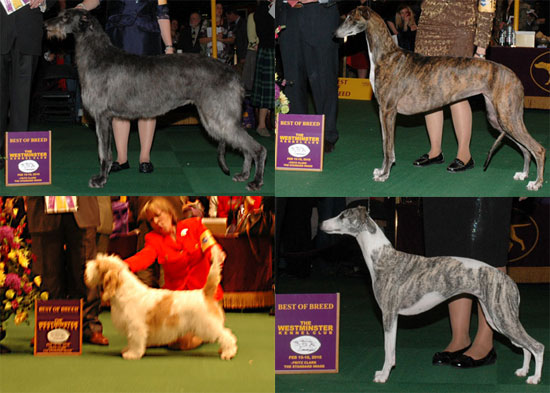 Can you guess which of the four finalists captured the top spot for these native hunters? Take your pick and find out when you
.

It was the Whippet with a call name of "Chanel" capturing the Hound Group! Seems rather appropriate considering Fashion Week is also happening in NYC this week.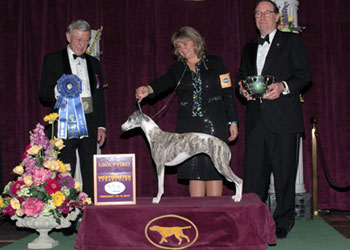 Rounding out the placers were:
Whippet: Ch Starline's Chanel. Female born Dec. 13, 2007.
Greyhound: Ch Grandcru Clos Erasmus. Female born Jan. 3, 2008.
Scottish Deerhound: Ch Foxcliffe Hickory Wind. Female born Dec. 20, 2005.
Petit Basset Griffon Vendéen: Ch Rokeena Carte Blanche. Male born Dec. 15, 2002.

Source: Westminster Kennel Club