2010 Non-Sporting Group Winners at Westminster
2010 Westminster Winners: Non-Sporting Group
My biased opinion had me waiting on the edge of the couch (with North) to see which pooch would win the hodgepodge Non-Sporting Group. Now, as you can see from the final four, no Boston Terrier love again this year. Oh well. But three smooshies made it far!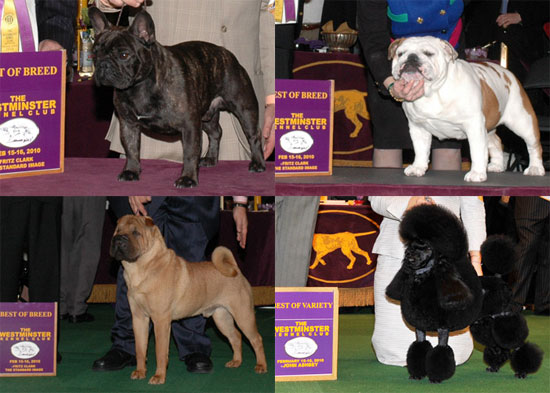 Will we see one of those bulldogs at Best in Show? Find out and
.

It's Bru as the stout lil winner! Goooo, Frenchie!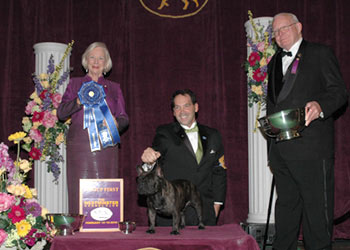 Rounding out the Non-Sporting finalists were:
French Bulldog: Ch Robobull Fabelhaft Im On Fire. Male born Sept. 1, 2007.
Chinese Shar-Pei: Ch Chaoyang Chick Magnet At Asia. Male born Dec. 3, 2007.
Bulldog: Ch Kepley's Showbiz Razzle Dazzle. Female born Jan. 11, 2007.
Miniature Poodle: Ch Splash Di Caprio. Male born Dec. 7, 2007.

Source: Westminster Kennel Club