2010 Working Group Winners at Westminster
2010 Westminster Winners: Working Group
All work and no play? (OK, maybe some play.) The Working Group contains dogs of all duties. I spy one smooshy and a first dog impostor, too. Did either of those two top off the group?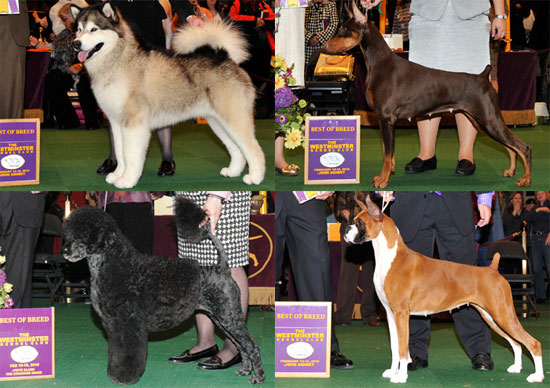 Find out who won it for the Working breeds when you
.

It was the super darling Dobie named CJ!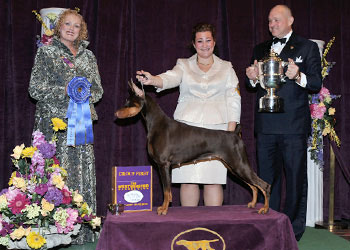 The winners for this group were:
Doberman Pinscher: Ch Allure Blazing Star Alisaton. Female born Feb. 15, 2006.
Boxer: Ch Winfall Brookwood Styled Dream. Female born May 28, 2007.
Portuguese Water Dog: Ch Aviators Luck Be A Lady. Female born Mar. 17, 2006.
Alaskan Malamute: Ch Sno Klassic Play The Game. Male born June 25, 2004.

Source: Westminster Kennel Club