<3 Tee Shirt For Dogs
Text Heart <3 Tank: Spoiled Sweet or Spoiled Rotten?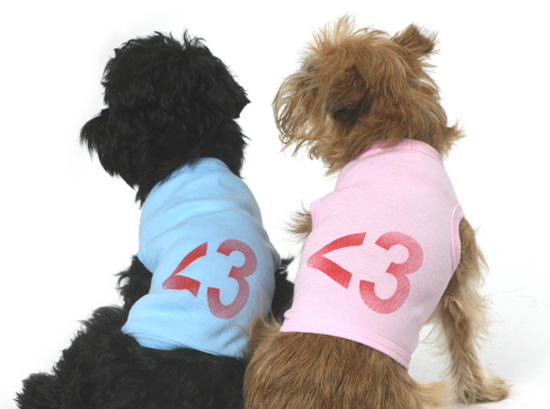 Last time I checked, my pooch had not quite mastered typing (darn nonopposable thumbs). Sure he's intrigued by lights and sounds coming from human tech, and this could be just the time for him to show off his love Text Heart . Maybe, after a bit of practice, he could paw out this message on his iBone, perhaps?