I'm feeling a bit like the dehydration police lately, going around checking North's vitals to make sure my lil pup isn't too thirsty this Summer! While low-sodium soup was a great suggestion yesterday, I've got an even easier one for people who don't offer any "human" food to dogs.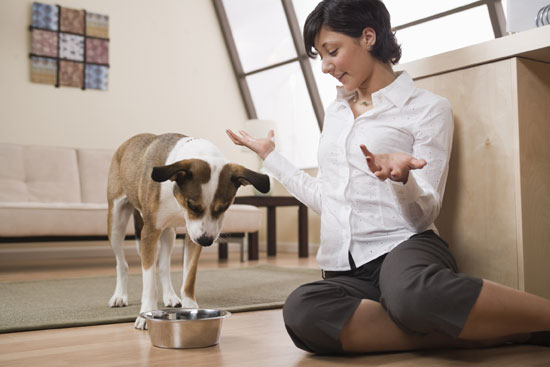 If a pooch happily eats but ignores the water bowl, wet dog food is a common solution. The problem comes when some pups, newly accustomed to fancier grub, turn up a nose when once again faced with ordinary kibble. Find out an easy trick and
.
Trick a pooch by adding hot tap water to any ol' kibble and letting the nuggets absorb the water for about 10 minutes and the solution to cool. The swollen dry food will still get those fluids into his system with no sipping required!