It's All Fun and Games Until . . .
It's All Fun and Games Until . . .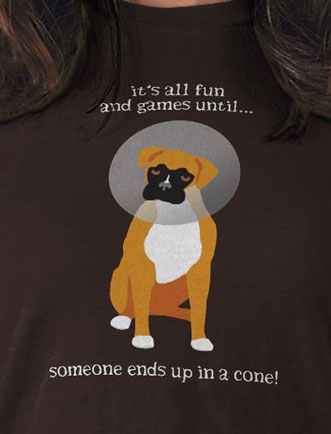 Though it's there for good reason, the cone of shame certainly makes pups look rather silly while scampering down the street. Naturally when I saw this shirt referenced on my favorite vet blog, Dolittler, I had to hunt it down for myself.
Featuring a super cute smooshy, it comes in a wide range of colors printed on an American Apparel tee for just under $30. I can think of a handful of friends who would love this sentiment 'cause, while necessary, wearing that headgear during a walk in the park is no walk the park for anyone, four-legged or not.