Animal Mascots From the 2010 NCAA Basketball Sweet Sixteen
March Madness: Sweet Sixteen Mascot Quiz
If you're not following the college basketball tourney (or are opting for March Manness instead), here's a chance to redeem yourself sportswise and get set for the sweet sixteen round. I've gathered facts about the remaining teams so get physical and start this quiz.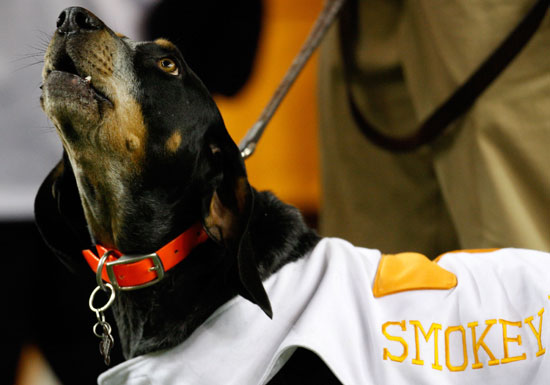 March Madness: Sweet Sixteen Mascot Quiz
Smokey (seen above) is the mascot for which school?