Animals Acting Like Humans
Dear Animals, Stop Trying to Be Human
Animals better recognize, because lately they've been stepping a little far into human territory. And we don't mean coyotes in our backyard or pigeons in our attic. We're talking about the truly ambitious ones, the ones that want to be us. But listen up, furry ones: us humans are often imitated, but never replicated. Nevertheless, here are nine silly animals who totally think they're one of us.
Dinner Guest
Sorry, buddy, but you do not belong at the table. You eat your dinner crouching on all fours, from a small bowl on the floor, and you spill half your food all over the tiles. That's how it works.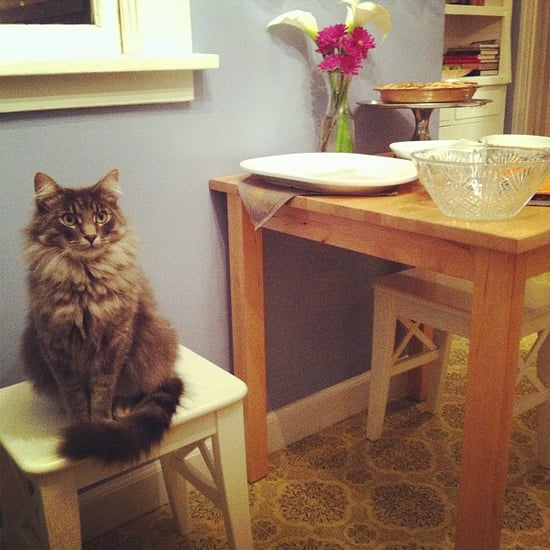 Cruisin'
Silly dog, you can't drive. You don't even have thumbs.

Couch Potato
Dude, don't you have better things to do than watch reruns of Rin Tin Tin at 3 a.m.?

High Flying
Parkour! This squirrel is so extreme, but he's still a squirrel. Not intimidated at all.

Computer Savvy
I let you use my computer so you can research organic treats, not look at long-haired Himalayans all day. You should really get out more.



For more animals acting a fool, just continue reading.


Yoga Dog
OK, fine. You can do yoga with me. There is a move named after you, after all. Plus, you're really ridiculously cute.

Big Stretch
Oh, here's another one, and he's doing the Downward Dog. That's just too much.

Copy That
You just made me yawn by looking at you. Thanks a lot.

Lookin' Good
Last but not least, who can forget Menswear Dog? He's more human than most of us humans.