Antler Dog Chews
3 Reasons to Let Dogs Eat Antlers This Christmas!
One of North's all-time favorite treats is an antler — he's had it for almost an entire year, and their love affair is still going strong! By the look on this pup's face, my dog is not alone in his adoration.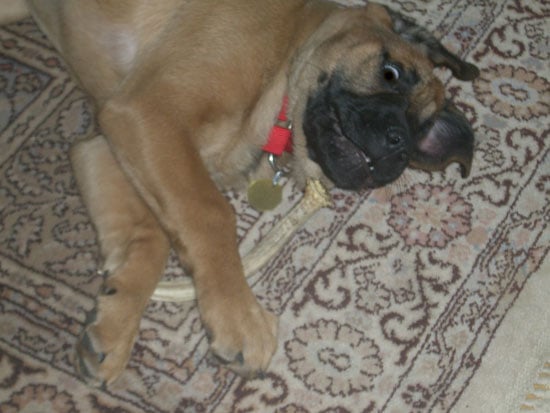 There are three reasons that I love treating him to this special toy, no matter what season it is:
First off, the Antlerz he has were naturally shed. No deer or elk were harmed to create this plaything and it's so eco-tastic to boot! Secondly, while he gnaws on it daily, after my examination, he still made no progress after months and months of work (unlike a rawhide he can finish in a few days . . . or hours)! And, last but definitely not least is the smell. As in none! That's right, it doesn't stink much like other natural dog chews, there's no discernible odor and no staining on my rugs either. Looks like we're both happy!
Source: Flickr User corsi photo