Awwdorable Baby Gorilla Can Say Bananas
Don't tell Hasani, but a new gorilla has stolen my heart, 'cause look at that expression. I like to imagine the lil one's singing or perhaps doing the simian slogan for "say cheese" — you know, "say bananas."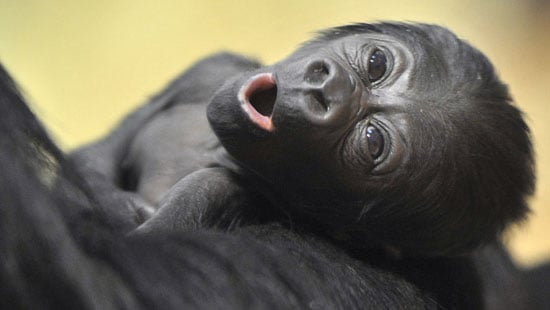 Born on Jan. 5 to mama N'Yaounda at the Budapest Zoo, the keepers don't yet know if the tiny babe — just over three pounds — is a boy or a girl. Any bets?
See more pictures of the bundle of cuteness when you
.