Baby Swans Say Summer Is Here!
A flock of fuzzy baby swans — or Cygnets as they are known to bird lovers — were spotted bonding with their new siblings and mother this week. The arrival of the Cygnets is believed to signal the start of Summer at the Abbotsbury Swannery in Dorset, England, where these babes were born. Local traditions say Benedictine Monks, who once owned the swannery, believed the first Cygnet signaled the season's first day. I say bring on the birds and sun!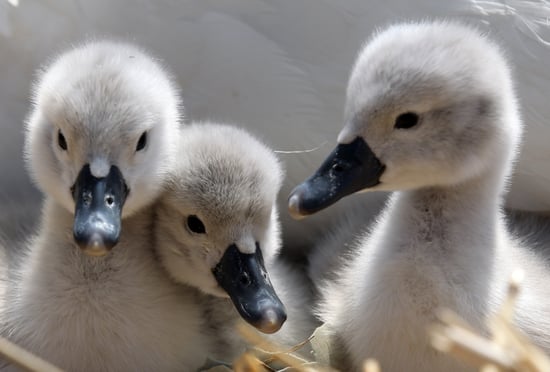 For a whole flock of fuzzy cuteness,
.