Baby Tigers Send Stars on The Last Airbender
Who's Cuter: Jackson Rathbone . . . or This Baby Tiger?
This may be a tough choice for you — especially the Twilight fans in the bunch — but I'm totally serious! Jackson Rathbone (and costar Nicola Peltz) made some wild appearances at a signing for The Last Airbender this week, and it looks as if he's cooing at the cute cub, too!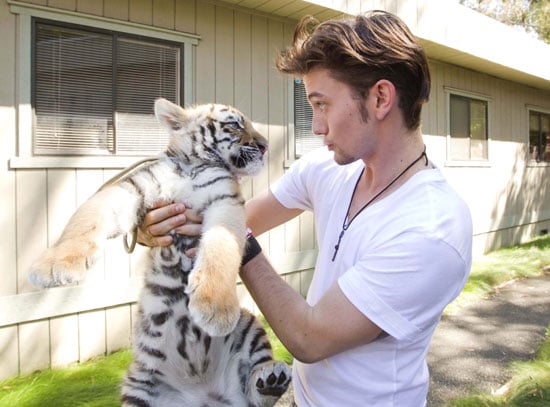 From my knowledge of the already-completed movie, and the fact that these pics are from a Six Flags yesterday, the lil one doesn't make an actual appearance, but there are plenty of closeup tiger pics for your viewing pleasure below, and I guess there will also be more to see of Jasper, I mean Jackson, in Eclipse, too!