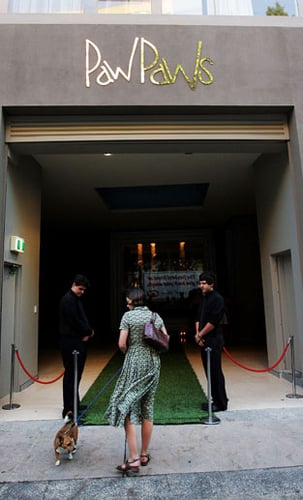 North and I have never been Down Under but, if we ever make it there, the new PawPaws Urban Retreat is first on our list. The grand-opening (complete with a green carpet) welcomed pampered pals and their people to a three-floor hotel for dogs in Sydney.
Not only do the services sound pretty sweet (doggie detox!) – and the design looks impeccable – but the location includes a rooftop playground and spa with nannies, chauffeurs, and even a concierge to make sure your lil one is well-taken care of in your absence. This is the first establishment of its kind in Australia, which reportedly has one of the highest pet ownership levels in the world with around 40 percent of households including at least one dog, with an estimated 3.75 million dogs in the country.



See facilities and furry faces close up when you
.