If you're as tired of scooping up cat litter as I am, investing in an automatic self-cleaning cat litter box might be just the thing. But before throwing down the cash, take into consideration if your cat prefers open boxes, lots of privacy, or cozy spots when using the litter box. Automatic self-cleaners have come a long way over the years from the loud contraptions that scared both you and your cat. These machines are quiet and efficient and do all the dirty work for you.
Source: Flickr user eviltomthai [1]
Quick Clean Cat Litter Box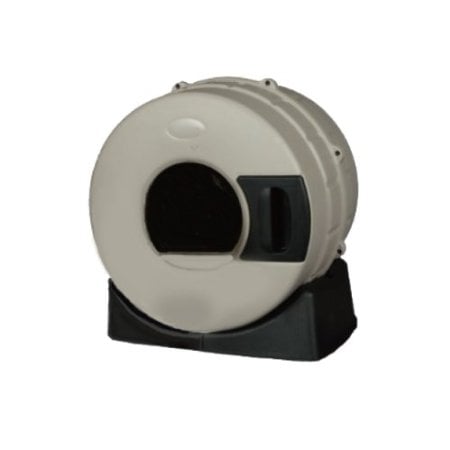 This ingenious quick clean litter box [2] ($130) unsoils with an easy turn. And there are no batteries, plugs, or cords needed for this self-cleaning litter box, which uses any self-clumping cat litter. Designed and developed by a cat lover, the litter box is private and accommodates all cat sizes.
PetSafe Simply Clean Continuous-Clean Litter Box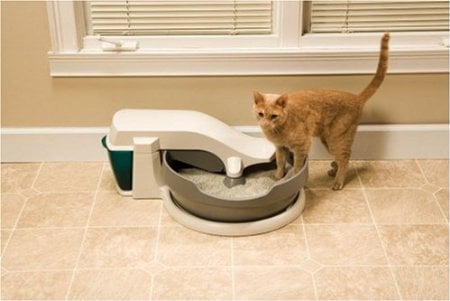 Here's a self-cleaning littler box [3] ($30) that quietly cleans with one full rotation each hour. The litter bin can be lined with a recycled bag or nothing at all. Its open design is perfect for kitties that aren't excited about enclosed spaces.
CatGenie Self-Washing Self-Flushing Cat Box
Your kitty will feel like she has her own special throne with this self-washing and self-flushing cat box [4] ($260). It uses litter-like washable granules and hooks to a water line to automatically flush waste and wash itself clean. Its open, comfortable compact design works with all cat sizes.
LitterMaid Elite Mega Advanced Automatic Self-Cleaning Litter Box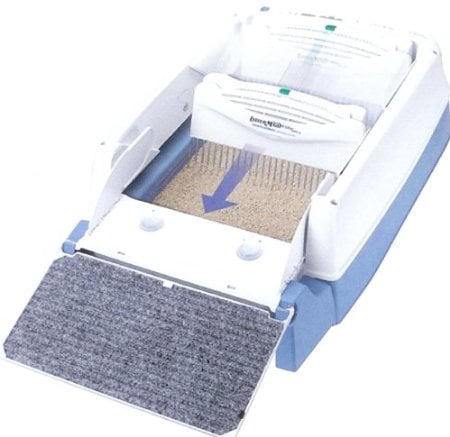 Perfect for homes with larger cats or those with multiple cats, this durable self-cleaning litter box [5] ($150) has an infrared censor that rakes away waste 10 minutes after the cat leaves. It comes with carbon filters, waste receptacles, and an ionic air cleaner for cutting back on cat odor.
Litter Robot Automatic Self-Cleaning Litter Box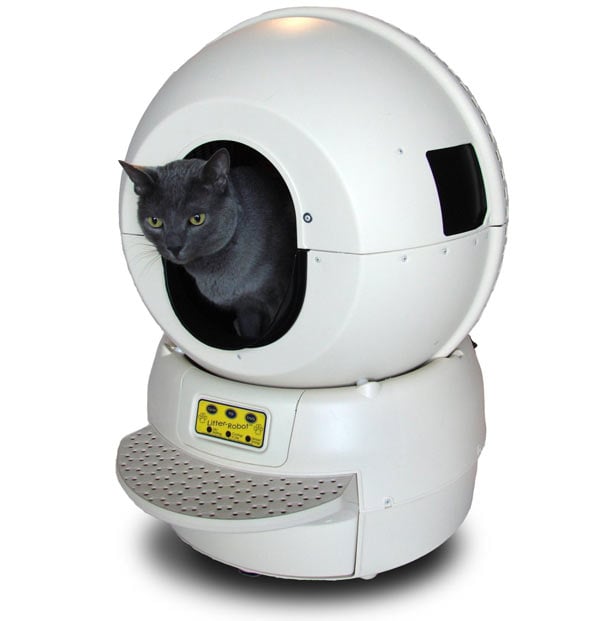 No, this isn't an amazing space capsule for your cat: it's a modern self-cleaning litter box [6] ($350) that sifts litter automatically after each use and stashes the waste in a large-capacity drawer that's easily dumped. It's perfect for cats that like a bit of privacy when using the litter box.