Black Friday Pet Vacuum Sale, Black Friday Automatic Litter Box Sale, Black Friday Martha Stewart Pets Sale
My 4 Picks From the PetSmart Black Friday Sale
I love shopping and I love my dog — they're both reasons to get out of bed early in the morning! If you're taking advantage of Black Friday this year, there are a few deals at PetSmart that are worth a detour.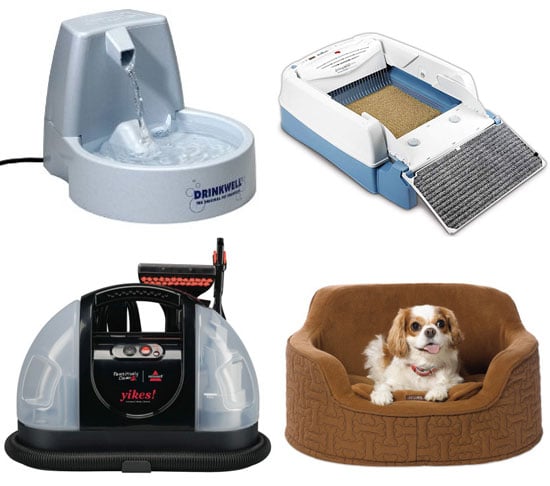 $50 off for one day only are the covetable Bissell Yikes! Deep Cleaner (now $80) and the LitterMaid Elite Basic 5500 automatic litterbox (now $70) if you've been eyeing those products at full price!
See the deals on the two things I personally want when you read more.

With my clean-water fears, I'm tempted by a fresh idea so I'll be grabbing the Drinkwell Pet Fountain for $20 (down from $50) to keep the stuff free-flowing all day long. Plus, the entire Martha Stewart Pets line that I love is 20 percent off for Black Friday only, but even people who choose to sleep in can take advantage of a pet snuggle spot as their beds stay on sale until Jan. 2. The doors open at 7 a.m. but I still suggest you leave the furry friends at home and do this happy shopping on your own!