Bo Obama Instagram Picture
Mean Girls Humor . . . From the White House?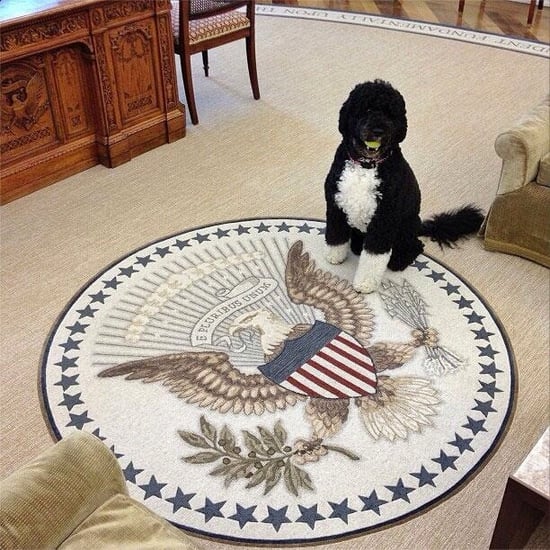 The White House released a photo of beloved First Pet Bo on its Instagram account today with a caption that references one of our favorite movies, Mean Girls. In the photo, Bo is sitting in the Oval Office with a tennis ball in his mouth and a wistful expression on his face. Without saying a word, we can tell exactly what he's asking for. But the caption gives him a rather disappointing answer: "Bo, stop trying to make fetch happen." Apparently, the White House can be a lot like high school. Don't worry, Bo — you're still the most popular dog there.