Bo Obama Takes a Bite Outta . . . Snow
Bo looks like he'd definitely answer yes to the snow equals snack question, and from the looks of it, he's a regular snow bunny as well. The recent storms plaguing the East Coast are good news for pets who love the fluffy wet stuff but a sad story for those with picky potty habits. To switch up play habits in the banks, pick out a brightly colored ball to contrast or try throwing snowballs instead — get my drift?!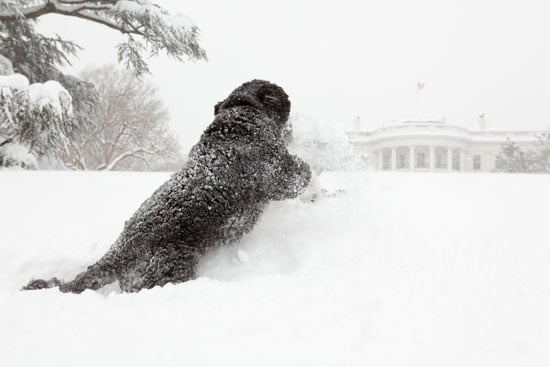 Just in time for Presidents' Day, we get another glimpse of the current first pooch — see one more pic when you read more.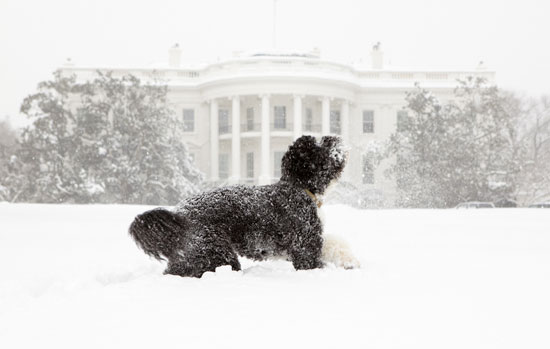 Source: Flickr User The White House