Bowlingual iPhone App: Spoiled Sweet or Spoiled Rotten?
You may remember Bowlingual, the doggie-speak-to-human-speak translator that was re-released last year in Japan. Well, if you're intrigued, yet still not willing to shell out the $247 for it, soon there's an app for that.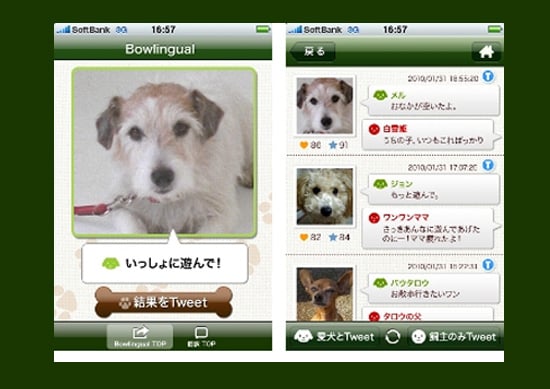 Noisy pups do their thing into the phone's mic, the thing is then translated, and you — along with the rest of the world — are informed of his deepest desires as you can post his statement straight to Twitter. Since the iPhone app will first let your pups bark in Japanese and emoticons, with the English version slated for mid-August, you've got time to scratch his head over this one.