Bracelets For Dogs
Faux Leather Studded Bracelet: Spoiled Sweet or Spoiled Rotten?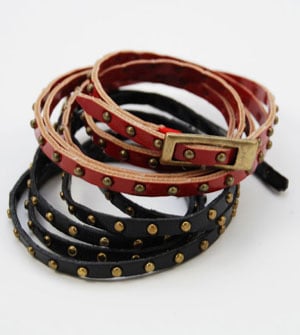 I'm all about a good furry fashion statement and consider my dog to be a lil rocker (at heart). In theory, I'm loving this Faux Leather Studded Bracelet but not sure about it in actuality.
Now I could surely see this style looking sweet for a photo shoot but don't know if I'm willing to shell out the $18 for the end result. Are you bobbing your head along to this or grabbing the earplugs instead?