Bunny Pajamas For Dogs
Bunny Pajamas: Spoiled Sweet or Spoiled Rotten?
Sure, your dog usually sleeps in the nude. But, let's say the temperatures are getting colder in your area — you don't want him in your bed but you don't have a heating pad either. Brrrr. Not sold yet?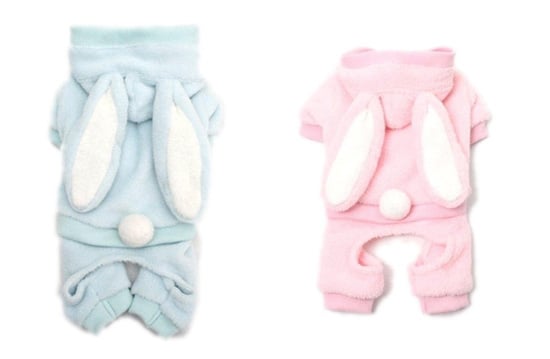 While the idea of PJs for dogs is pretty silly to begin with, these Bunny Pajamas come in pink or blue ($50) and could double as a Halloween costume for next year. Is the cuteness enough for you to make an exception or can you not get past the crazy concept?