Buy a Portable Pool For Dogs
Dog Pool: Spoiled Sweet or Spoiled Rotten?
Things are really heating up all over the country and I'm hoping this balmy Spring will last straight through to Summer! Since warm weather makes me think of fun in the sun and water, I know pups who love to get wet set sight on any pool they can dip into, too.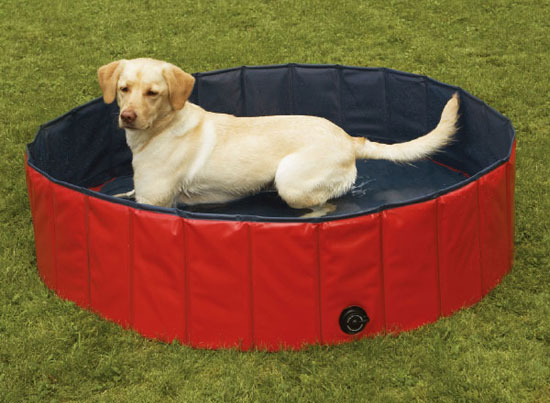 While you could pop a pooch in a kiddie pool, this version is made of heavy-duty PVC to offer extra protection for doggie paws and claws. It does come with a much higher price ($120) than a regular plastic version, but it's foldable to bring watery fun wherever you may go. Is this porta-pool worth the price?